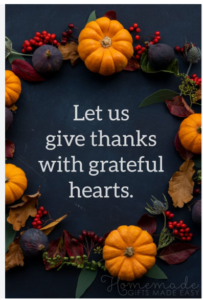 I have so many different articles and thoughts to share and I yearn to be able articulate them for you in a meaningful way.  However, time and personal matters have reared their unrelenting head and have kept me from being able to finish them and submit them for publication.  Because it is the Thanksgiving season, I thought instead I would share several of the many things I'm grateful for as a baseball, and particularly, Dodger fan.
I'm very grateful that my parents decided to immigrate to the United States in 1956, when I was but a five-year old lad.  Had they not made that difficult choice to leave all of their family and friends in the Netherlands, to move to a land of promise where they did not know the language or culture, I'm sure neither baseball nor the Dodgers would so much as raise an ounce of interest for me.  Instead, I would have played "voetball", or soccer as we know it here and I would be an Ajax fan and root for the national team as they participate in the World Cup.  For those of you that have never lived in a foreign country, I'm here to tell you that the World Cup has some of the most rabid fans you ever hope to see.  As I write this, the Netherlands is playing its first World Cup match against Senegal and I can assure at least 90% of the TV sets in Holland are tuned into the match.
I'm grateful that once we moved to the U.S.A., we initially settled in Artesia, and lived there for a year before we moved to neighboring Dairy Valley (now Cerritos) to live on my mother's uncle's dairy.  I'm grateful that my mom was not afraid to send her 5 year old boy (despite the fact I did not speak any English) to Artesia Park, which was a block away from my house, by himself to play.
I'm grateful that at Artesia Park I met the Downs brothers, Duke and Adrian, and their cousin Jerry Boyd.   They took me under their wing, language barrier notwithstanding, and they taught me how to hit and catch a baseball.  We would play over-the-line for hours on end.   The first English I learned to speak was baseball.
I'm grateful that they also gave me an old beat up glove and worn out 10′ inch baseball (those of you from that era will remember what that was) to play with at home.
I'm grateful that Duke, Adrian, and Jerry also told me about the Dodgers. They would often bring their transistor radio with them to the park on which they would listen to Dodger games.  In addition, they were baseball card collectors and they would show me there cards and tell me about the players.  And so I became a Dodger fan.  Thank you Duke, Adrian, and Jerry!
I'm grateful that I got to spend so many of the days of my youth at Artesia Park.  I'm also grateful that I was taught and mentored by Jack (I forgot his last name), the park and recreation manager, who ultimately invited me to participate in practices for the park team that participated  in a 10′ baseball league.  Jack would also invite me out to come and watch the local semi-pro team that played games at the park every Sunday.  That became my regular ritual.  I had paper route starting in 4th grade and after delivering my papers, I would head to the park and play baseball.  In the 5th grade I made the 10′ team.  We would play against teams from Duarte, Rosemead, Lakewood, etc.  It was such a fun time.  Through my paper route, I saved enough money to buy my own glove, bat, and transistor radio.
I'm grateful for my neighbor, Tony Silva, who took me to my first Dodger game at the Coliseum when I was 8 years old.  The lights, sounds and majesty of that night are forever stored in my memory.  It was magical.  That sealed it for me, my love for the Dodgers became permanent on that night.
I'm grateful that my parents decided to come to Southern California instead of, say, Baltimore, Cleveland or Oakland.   I can't imagine what it would be like having to root for the Orioles, Indians (oops, Guardians) and Athletics.
I'm grateful for my transistor radio, and how it furthered my love affair with the Dodgers.  Like many others, I would go to sleep with the transistor under my pillow, tuned to KFI 640, listening to Vince Scully and Jerry Doggett call the game.  "It's a high drive to deep right field, she's a way back and gone!"  That made my dreams so much sweeter.
I'm grateful that for just shy of 60 years I was able to listen to and enjoy Vin Scully's dulcet and mellow voice tell me stories after stories and describe the games for me so that I could literally see it through the radio.  During baseball season his voice was ever present in my car, family room, garage, and back yard.  Mind you, I like Joe Davis.  I also enjoyed Jerry Doggett, Don Drysdale and Ross Porter.  But, let's face it, there has been only one Vinny!  By the way, my favorite Vinny story is one he told of the bet between Whitey Herzog and Satchel Paige.  Look it up on google, it is worth the listen.  "Yes, wild child."
I'm grateful that I had the opportunity to take my father with me to Dodger Stadium.  He didn't understand much about the game of baseball, but the time with him at the game was a special memory that I will always have.  Later I was able to take him to a Los Angeles Aztec game so he could watch his beloved Johann Cruyff (arguably the greatest soccer player of all-time) in action.  He was truly in the height of his glory then.  As an aside, my Pop (what I called him) never saw me participate in any sporting event.  As a punk teenager, I assumed he just didn't care, never once giving any thought to how hard he had to work milking cows or on our egg ranch.   When he died, I was going through some of his drawers and discovered that he had cut out the box score of every baseball and basketball game I played and had done the same for both of my boys.  Sometimes I found myself wishing that I wasn't as stupid as I appeared to be.
I'm grateful that I got to see Sandy Koufax pitch.  I'm also grateful that I stayed up beyond my bedtime and listened to his perfect game.  I never knew that Harvey Kuenn striking out could sound so sweet!
I'm grateful that I got to see Don Demeter play a game at the Coliseum.  He was my first Dodger hero.  There have been many more since.
I'm grateful that I got to see Tommy Davis, Mike Piazza and Pedro Guerrero hit a baseball.  They could flat out hit.  It is unfortunate that Tommy Davis got injured, as I thought he was the best of the lot.
I'm grateful that I got to see Maury Wills, Willy Davis and Trea Turner run the bases.  These boys could fly.  Turner's slide is in a universe all its own.
I'm grateful that I got to see Frank Howard swing at a baseball.  He swung as hard as anyone I had ever seen and, when he connected, that ball would go a long way.
I'm grateful that I got to see Brett Butler bunt for a base hit.  He was a master at the craft.
I'm grateful that it was the Dodgers that provided Jackie Robinson with the opportunity to play major league baseball.  The game and, more importantly, society is better for that decision.  Admittedly, there are still prejudices that abound, but we've come a long way.
I'm grateful for the Dodger/Giant rivalry.  It made my fandom so much better, always having an "enemy" to root against.  Watching the away games at Candlestick Park on channel 11 added to them being the "enemy."
I'm grateful that I have had the opportunity to enjoy Clayton Kershaw's career.  He ranks up there with Koufax.  I'm also grateful that I happened to be watching when Kershaw made his spring training debut and struck out Sean Casey with his curveball.  Vin's call of that strikeout remains a classic; "Ohhh, what a curve ball! Holy mackerel! He just broke off Public Enemy No. 1. Look at this thing! It's up there, it's right there and Casey is history."
I'm grateful for Willie who used to come to our dairy in his old truck to pick up the bailing wire, for teaching me how to throw a knuckle curveball.  That was the only way I pitched a curve for all of my brief playing days.  I'm also grateful that I got to see Burt Hooten throw a knuckle curve. Unlike me, he actually knew how to throw it well.
I'm grateful for the opportunity to play baseball at Gahr High School in Cerritos and one year at Perris High School.   While I was a decent enough player, my high school years paralleled the hippie era and, admittedly, I didn't have the brains or discipline that God gave a cockroach.  Consequently, I always thought it would be fun to combine the two life styles.  I'm here to tell you that didn't, and doesn't, work.  I did try out for the baseball team at Riverside City College (I made the team), but I quit right after the tryouts, and chose to chase the girls instead.
I'm grateful that I got to see the Ron Cey, Billy Russell, Davey Lopes and Steve Garvey infield play together for so many years.  They were each great players in their own right.  Together, they were magical.
I'm grateful that the Dodgers traded for Dusty Baker and Reggie Smith.  They were lots of fun to watch play.  While I dislike the Astros for cheating in 2017, I was happy for Dusty that he won his first World Series.   He was deserving.
I'm grateful that I got to see Kirk Gibson's homerun in the 1988 World Series.  That remains one of the more goose-bump inducing moments for me in watching Dodger games.
I'm grateful that I got to see Jim Gilliam, John Roseboro, Don Drysdale, Orel Hershiser, Gil Hodges, Eric Gagne, Ramon Martinez, Mike Scioscia, Tommy John, Matt Kemp, Johnny Podres, Eric Karros, Steve Howe, Bobby Welch and so many others play.  The Dodgers have had some real great players put on their uniform over the years and I enjoyed every one of them.
I'm grateful that I got to experience Fernandomania!  It happened to coincide with my first born son turning one.  It was an unbelievable experience!
I'm grateful that I got to experience the Manny Ramirez phenomenon.  Maybe he was not so likeable as a person, but for several months he added some excitement to the Dodger games.
I'm grateful that I have had the opportunity to watch the more recent players, like Seager, Bellinger, Buehler, Urias, Will Smith, as well as the current prospects who may or may not be the future, Bobby Miller, Diego Cartaya, Gavin Stone, and Dalton Rushing, etc.
I'm grateful that I got to experience the managerial career of Tommy Lasorda.  If anything, the man was as colorful as they come.  "I have never, ever, since I managed, ever told a pitcher to throw at anybody, nor will I ever. And if I ever did, I certainly wouldn't make him throw at a (expletive) . 130 hitter like Lefebvre or (expletive) Bevacqua, who couldn't hit water if he fell out of a (expletive) boat.  Classic!
I'm grateful that the Dodgers finally pulled through with a World Series win in 2020.
I'm grateful that I have been able to experience the last 10 years of Dodger success.  Of course they should win every World series, right?  No matter, it's fun to cheer for and follow a winner.
I'm also grateful for Dave Roberts being the Dodger manager.  I know that comment will make some people's head explode.  Oh well, no matter how you measure his performance, he has been as successful as any manager in baseball.
I'm grateful that when I had children my sons, Eric and Joel learned to love baseball as much or more than I did.
I'm grateful for the many years that I was able to coach them in youth ball and in high school.  Not only was it great to coach my sons, I had the privilege to coach many fine young men over the years.  Those are friendships and experiences that are very memorable!
I'm grateful for Glenn Prater, the longtime head coach at Woodcrest Christian High School in Riverside, for allowing me to be an assistant coach with him.  He had a fantastic playing career, having graduated from my alma mater, Gahr High School.  I believe in his senior year he was 16-0.  He would go on to play at Cerritos College for the legendary Wally Kinkaid and then went on to Cal-Berkley.  He blew out his knee in his final year at college, otherwise he would have played pro-ball.
I'm grateful for the many times that my boys and I (my wife and daughter would go too, but not every time) would go to a Lake Elsinore Storm game, or to Dodger Stadium.   I cannot adequately put into words the happiness and joy I felt being with them on those occasions.   I remember the first time I went to Dodger stadium with my sons, and I had my oldest on my shoulders so he would better be able to see Mike Piazza and some of his other heroes.  It was wonderful!!   A few years back, I took all of my family to a Dodger vs Mariner game in Seattle.  Prior to the start of the game, my son put his 5 year old son on his shoulders and they went as close to the field as they could so my grandson could see Clayton Kershaw warm-up.  That moment was as priceless as any can get for me!
I'm grateful that my sons both excelled in high school and they had the great experience of being able to play baseball in college.  Their college team played in the NAIA World Series twice.  To say I was proud of them would be a major understatement.  After college, my sons' baseball playing days ended.   Although they stopped playing, their love for baseball has not ended.   My oldest is a diehard Dodger fan, like his father.  My second son is a rabid Cubbie fan (I joke that he must have been switched at birth).
I'm grateful that Jeff has devoted as much of his time as he has into making this such a wonderful blog to come to and catch-up on various things in the Dodger world.
I'm grateful that Jeff will, on occasion, humor me and let me submit an article to be posted on this blog.
I'm grateful for those of you that take the time to comment on here.  I may not always agree with you, but I typically find your comments to be intelligent and insightful.  Heck, I don't always agree with my wife and I love her more than any other person on this earth (did I say that right dear?)
I'm grateful for this off-season.  Frankly, it doesn't matter to me what the Dodgers do or don't do as far as acquiring new players or signing old ones. I just look forward to seeing how the team will be put together and wait on Spring Training to start.
I'm grateful for the countless sweet baseball memories that I have experienced from the first days I came to this great land from Holland!
Folks, there is a lot of turmoil and chaos in our world today, but yet there remains so much for which we can be grateful.  I hope you and yours have a blessed Thanksgiving season!  While I'm in a hoping mood, I hope the Dodgers acquire both Shane Bieber and Corbin Burnes, without having to give up any of our top 10 prospects . . . . you never know, it could happen. 😀