This is a baseball blog in general and Los Angeles Dodgers blog specifically.  If you want to discuss anything related to LA Dodgers, MLB, or MiLB, we look forward to hearing from you.  All opinions are welcome, and we encourage thoughtful and respectful discourse.  Our primary focus will remain to be both informed and informative.
Jeff Dominique (AKA AlwaysCompete) – Owner and Writer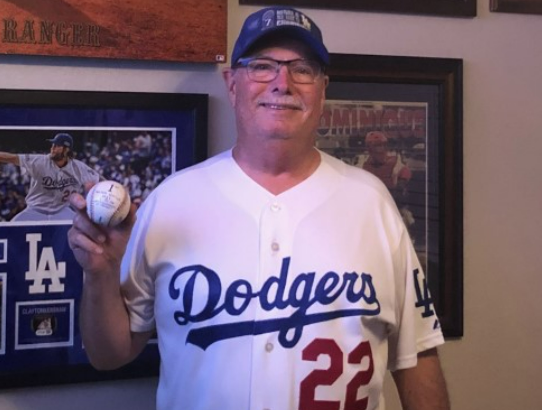 For nearly five years I wrote for LA dodgertalk under the name of AlwaysCompete (AC) and Jeff Dominique.  I chose to leave that site and to start my own.  While I had complete content freedom, totally free of owner edit, I wanted something of my own.  I needed a venue to continue my writing, thus the genesis of LA dodgerchronicles.
I have been a fan of the Dodgers since they moved west in 1958 (so I was told).  My first real memory was the 1959 World Series championship.  I have had too many Dodger favorites to list, but my first two were Larry Sherry and Junior Gilliam.  Billy Buckner moved to the top of the list when he first started for LA.  More recently, my favorites have been Corey Seager, Clayton Kershaw, and Caleb Ferguson.  My favorite non-Dodger players have been Roberto Clemente, Brooks Robinson, Steve Carlton, Nolan Ryan, and Cal Ripken, Jr.
My favorite Dodger Stadium experiences were Games 3 and 4 of the 1963 World Series.  Watching Big D shutout the Yankees 1-0, and then watching Sandy Koufax come back for the sweep with a 2-1 victory were the highlights for this 11-year-old fan.
My oldest son played nine years of professional baseball (1997- Spring Training 2006), with five teams (Phillies, Red Sox, Mets, Blue Jays, and Mariners).  He made his MLB debut on May 25, 2004 with Boston, and has a 2004 World Series ring.
I am a retired CPA, so the finance side of MLB has always fascinated me.  I have written and will continue to write about MLB and LAD finances.
Harold Uhlman (AKA Dodger Chatter or DC) - Writer
Harold Uhlman was born and raised in a small Canadian town in Nova Scotia. He was captured by the voice of Vin Scully and the bat of Duke Snider in 1952 and with a broken heart followed them when they moved from Brooklyn to Los Angeles for the 1958 season. His all-time favorite player on the field is still Duke Snider and the player he respects the most is Jackie Robinson. Along with his 70 years as a loyal Dodger fan he has had an unwavering passion for minor league baseball.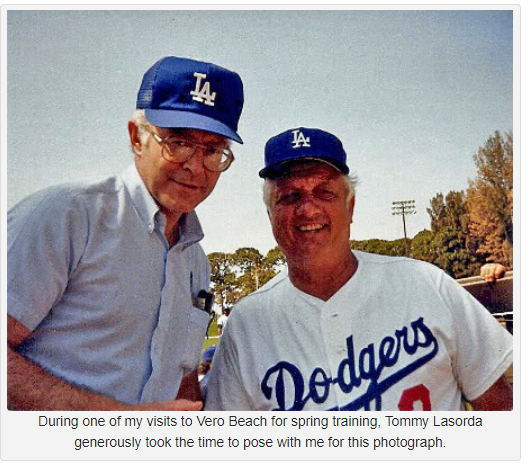 Rob Schelling (aka 2demeter2 or 2D2) - Writer
I was born in the Netherlands and immigrated to the USA with my parents as a five-year old.  My family settled in the little town of Dairy Valley (now Cerritos), California and it wasn't long before I was introduced to the game of baseball at Artesia Park.  I immediately fell in love with the game, albeit I mostly just played over-the-line, and pick-up games initially.
In 1959, my neighbor took me to the L.A. Memorial Coliseum to watch my first ever game in person.   The lights, the sounds and of course Vin Scully's voice drifting throughout the Coliseum absolutely mesmerized me.  I was a Dodger fan before then, but on that night it became a love affair.    Don Demeter was my first "favorite player" to be followed by many others over the years, including Sandy Koufax, Gil Hodges, Billy Buckner, Tommy Davis, Frank Howard, and more recently, Kyle Garlick and Caleb Ferguson.
My favorite Dodger Stadium experiences have been attending games with my sons, my nephews and the one time I was able to bring my dad to a game.   Family means the world to me.
For a few years I contributed an article or two for LA Dodger Talk, and remain very grateful to Mark Timmons for giving me that opportunity.  I love to write about the MLB draft, Dodger prospects, Dodger and baseball history and the legal side of the game.
I'm a sole practitioner attorney, who still works 6-7 days a week.