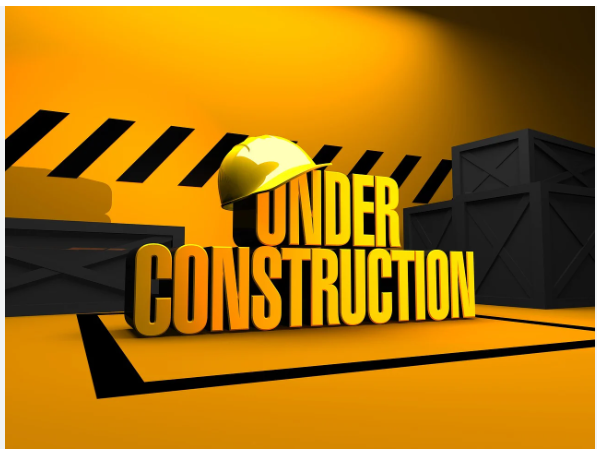 Now that we have resolved the plight of the front office and the coaching staff, it is time to look at the impending 40 man roster. This will be an initial cursory review, as it will change 1,000 times during the winter.  There are currently 53 players on the 40 man.  There are 12 FA candidates that will be declared free agents if not extended or sign new contracts before 5 days after the final WS game.
Jayson Heyward
Clayton Kershaw
Julio Urías
Ryan Brasier
Shelby Miller
Jimmy Nelson
Kiké Hernández
JD Martinez
Kolten Wong
Amed Rosario
David Peralta
Jake Marisnick
None of the above will get a Qualifying Offer, including Clayton Kershaw.  I do not understand the mentality, but the Dodgers believe they are respecting CK by not putting an additional impediment for him moving on to Texas if that is what he wants to do.  The reward for LAD would be a pick between the 4th and 5th rounds in the 2024 draft.  One never knows what might pop out at that pick.
I think the Dodgers will be interested in bringing back Ryan Brasier and Shelby Miller at the right price, but that will come later in the winter.  I also think that Jason Heyward might be tempted to come back and be a 4th OF.  He is one that could be signed before the 5 days after the WS expires.
In addition to the 12 free agent candidates, the 2023 LAD roster includes 6 players with club options:
Lance Lynn – $18MM, $1MM buyout
Max Muncy – $14MM, $0 buyout
Joe Kelly – $9.5MM, $1MM buyout
Blake Treinen – Option somewhere between $1MM and $7MM, $0 buyout
Daniel Hudson – $6.5MM, $0 buyout
Alex Reyes – $3MM, $100K buyout
Max Muncy is almost a guarantee club exercise.  Max put up a 2.9 fWAR (2.6 bWAR) this year, with a value estimated at $22.9MM.  $14MM seems to be a more than reasonable figure for a 33 year old player with a 115 OPS + and a career OPS north of .800, and 4 out of 5 full seasons with a HR total of 35 or 36.  He has surpassed 100 RBI for the first time, but has two others at 98 and 94 in the last 5.
If Max would accept a 2 year $20MM and a club option at another $10MM, I say get 'er done.  I think Muncy is happy with LAD and is not looking to max out.  Otherwise how does one justify CT3, 4 years at $60MM vs what Max has been getting.  Max is more versatile than JDM so he could be that DH and utility infielder (3B, 2B, 1B) if necessary.
I would pass on Lynn, Kelly, Hudson, and Reyes.  Treinen's option maxes out at $7MM, but is dependent on time missed in 2023.  If Treinen's option is at $1MM (as some have speculated), I would exercise the option and bring him to ST and let him make the team.  If it is anywhere close to $7MM, I would pass.
These decisions will be made before 5 days after the last WS game.
Thus before any free agents are signed or re-signed, and only considering Max Muncy's option will be exercised, that leaves the current roster as:
Under Contract (7):
Mookie Betts
Freddie Freeman
Chris Taylor
Tony Gonsolin
Miguel Rojas
Austin Barnes
Max Muncy (I assume his option will be exercised)
Note – Tony Gonsolin has one year remaining on his contract.  He returns to arbitration for 2025.  He is a Super 2 MLB player and will have a 4th year of arbitration (2026) unless extended (extremely doubtful).
Arbitration (13)
Walker Buehler (4th year arbitration)
Ryan Yarbrough (4th year arbitration)
Caleb Ferguson (3rd year arbitration)
Will Smith (2nd year arbitration)
Dustin May (2nd year arbitration)
Yency Almonte (2nd year arbitration)
Brusdar Graterol (2nd year arbitration) – Super 2 (has 4 years arbitration)
Wander Suero (2nd year arbitration)
Evan Phillips (1st year arbitration)
JP Feyereisen (1st year arbitration)
Gavin Lux (1st year arbitration)
Alex Vesia (1st year arbitration)
Victor González (1st year arbitration)
Pre-Arbitration (16)
James Outman
Bobby Miller
Ryan Pepiot
Michael Grove
Emmet Sheehan
Michael Busch
Miguel Vargas
Jonny Deluca
Gavin Stone
Kyle Hurt
Gus Varland
Diego Cartaya
Andy Pages
Jorbit Vivas
Bryan Hudson
Tyler Cyr
That is 36 players on the 40 man on the 6th day after the World Series concludes.  This includes a number of non-tender candidates.  The Dodgers prefer not to non-tender, but may have to depending on the number of Rule 5 draft candidates they want to protect, and any of the FA they may want to re-sign.
November 15 – All reserve lists must be submitted, which is the Rule 5 draft protection date.
November 17 – All players on the 40 man must be tendered a contract or they become free agents.  Players can be released prior to this date if necessary due to the number of Rule 5 draft candidates they want to protect.
To the best of my knowledge there are 58 Rule 5 draft candidates.  The players that will be most considered for protection:
RHSP – Nick Frasso
RHSP – Landon Knack
RHSP – Kendall Williams
C/2B – Yeiner Fernandez
C – Hunter Feduccia
IMO, the three pitchers are locks.  While I do like Hunter Feduccia, he has passed through Rule 5 already.  He will be 27 next year and is probably nothing more than a backup catcher at the MLB level.  There are a whole host of potential backup catchers that are not signed to MLB contracts that will be available if the Dodgers need a backup stashed at AAA.  The best case for LAD is that Feduccia is not drafted and competes for the backup spot in ST.
It is hard to imagine that a player not yet reaching AA would be picked up, so Yeiner Fernandez should be safe.  Then again, the Dodgers protected Jorbit Vivas and Eddys Leonard before they reached AA.  At the time, I thought that was premature as I did not believe either would be selected and remain on an MLB roster for the entire season.  But one never knows for sure.  If the Dodgers need one more on the 40 man, I think Fernandez will be that person.
Some of the more familiar names who will not get consideration, IMO:
AAA – Ryan Ward (1B/LF/RF), Drew Avans (CF), Mark Washington (RHRP), Alec Gamboa (LHRP), John Rooney (LHRP), Justin Yurchak (1B, LF)
AA – Robbie Peto (RHP), Kody Hoese (3B/2B/1B), Brandon Lewis (3B/1B), Carson Taylor (C), José Ramos (OF), Aldry Acosta (RHRP), Sauryn Lao (RHRP), Braydon Fisher (RHRP)
A+ – Hyun-il Choi (RHSP), Robinson Ortiz (LHP), Jerming Rosario (RHSP), Luis Rodriguez (OF)
Rookie – Edgardo Henriquez (RHP), Carlos Duran (RHP)
I do like Jerming Rosario, but I cannot see a need to protect him at this time.
I do believe that the Dodgers would love to protect either or both of Edgardo Henriquez and Carlos Duran.
My best guess 40 man:
Pitchers (24):
Yency Almonte
Walker Buehler
Tyler Cyr
Caleb Ferguson
P. Feyereisen
Nick Frasso
Tony Gonsolin
Victor González
Brusdar Graterol
Michael Grove
Bryan Hudson
Kyle Hurt
Landon Knack
Dustin May
Bobby Miller
Ryan Pepiot
Evan Phillips
Emmet Sheehan
Gavin Stone
Wander Suero
Gus Varland
Alex Vesia
Kendall Williams
Ryan Yarbrough
Catchers (4):
Austin Barnes
Diego Cartaya
Yeiner Fernandez
Will Smith
INF (7):
Michael Busch
Freddie Freeman
Gavin Lux
Max Muncy
Miguel Rojas
Miguel Vargas
Jorbit Vivas
OF (5):
Mookie Betts
Jonny Deluca
James Outman
Andy Pages
Chris Taylor
Some of the above will be released and some will be traded.  Some could be released prior to November 15 to protect additional Rule 5 draft candidates.
Both Gonsolin and May must be on the 40 man until ST, which is when they can be placed on the 60 day IL.
That is my best shot at the 40 man come November 17.
Next I will look at the financial commitments.