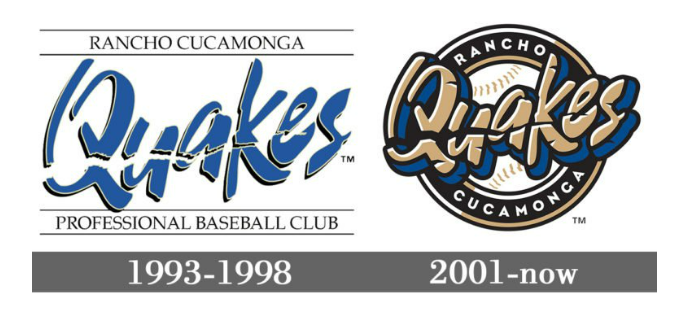 Full season A Ball in the California League is perhaps the most difficult to assess the talent of the prospects.  Some like Diego Cartaya are unmistakable.  But how about the California Player of the Month, Damon Keith.  Are his hitting statistics legit?  At the very least he is going to increase the looks from not only his current employer, but also potential future employers.
Team stats (8 team league):
Offensive:
BA – .250 (3)
OBP – .379 (1)
SLG – .433 (2)
OPS – .812 (2)
HR – 25 (2)
BB – 123 (2)
K – (4th most)
Pitching:
ERA – 4.57 (5)
WHIP – 1.49 (6)
BAA – .219 (3)
BB – 125 (2nd most)
K – 269 (1)
HR – 20 (4th most)
As you might guess by the above, Rancho Cucamonga has 6 Top 30 LAD prospects: 5 position players and 1 pitcher.
Diego Cartaya (1) – C – .224/.366/.483/.849
José Ramos (14) – OF – .307/.398/.627/1.025
Alex De Jesús (20) – SS/3B – .239/.393/.463/.856
Luis Rodríguez (25) – OF – .299/.466/.403/.869
Jake Vogel (29) – CF – .174/.288/.290/.578
Maddux Bruns (12) – LHP – 3.24 (ERA), 1.44 (WHIP), .286 (BAA), 2/18 (BB/K)
Diego Cartaya, the consensus #1 LAD prospect, started very slowly this year.  On April 28, Cartaya was batting .163 with 2 HRs.  In the five games since, Cartaya has gone 11-24 with 4 HRs.  His average is now up to .260.  His OPS has skyrocketed from .623 to .941.  He has been splitting the catching duties with Yeiner Fernandez.  Now with Marco Hernandez assigned to RC, what does that portend for Diego?  Or what does that portend for Fernandez? Marco was catching, while Yeiner was playing 2B, and Diego was DH.
Cartaya is still showing plus defensive tools, with a plus arm & release.  He is only lacking in experience.  I do not expect Cartaya to remain in RC much longer.  He needs to be nudged along.
Baseball America Scouting Report:
BA Grade: 65/Very High
Track Record: Cartaya represented Venezuela at international tournaments from the time he was 10 years old and emerged early as the country's top player in his class. He maintained that status through his teenage years and signed with the Dodgers for $2.5 million on the first day of the 2018-19 international signing period. Cartaya immediately impressed in the Rookie-level Arizona League in his pro debut and was the youngest player the Dodgers invited to their alternate training site in 2020, where he understandably struggled against older competition. A back muscle flareup delayed his full-season debut in 2021, but he reported to Low-A Rancho Cucamonga in late May and became an instant star. He hit 10 home runs in 31 games while showing uncommon poise and maturity defensively behind the plate before his season was cut short by injuries. He went on the injured list with a strained hamstring in July and re-injured his back in August while he was rehabbing. The Dodgers shut him down for the year.
Scouting Report: Though only 20 years old, Cartaya is a big, physical masher who is a force at the plate. He is an extraordinarily mature hitter who expertly manages the strike zone, recognizes pitches out of the hand and makes ear-ringing contact with controlled, powerful swings. His efficient swing and natural strength create booming, all-fields power with remarkable ease, and he stays through the big part of the field in his approach to hit towering drives from left-center to right-center. Cartaya turns around premium velocity, stays on breaking balls, covers the entire plate and rarely chases out of the strike zone, giving pitchers little recourse to avoid damage. He struggles at times with changeups and pitches fading down and away from him, but he still projects to be an above-average hitter with plus power, if not more. Cartaya is a good athlete who is impressively limber for his size behind the plate. He presents a good target for his pitchers, frames well at the bottom of the strike zone and controls the run game with his plus-plus arm strength. He still needs to improve his framing at the top of the strike zone and his game-calling, but he has all the tools to be a plus defender. He will have to watch his size to maintain his athleticism and mobility in blocking as he gets older. Unable to return home to Venezuela during the coronavirus pandemic, Cartaya lived with Dodgers Triple-A manager Travis Barbary in South Carolina during the 2020 shutdown and rapidly learned English. He is an exceptionally hard worker who expertly retains scouting report information and invests deeply in his relationships with pitchers. He is a natural-born leader who remains poised in adverse situations and is comfortable communicating in both English and Spanish.
The Future: Cartaya's repeated back injuries are concerning, but if he can stay healthy, he has the talent to be a franchise catcher who hits in the middle of a lineup and contends for Gold Glove awards. He is expected to be ready for the start of spring training and will likely spend most of the 2022 season at High-A Great Lakes.
Scouting Grades: Hitting: 55. Power: 60. Speed: 30. Fielding: 60. Arm: 70.
MLB Pipeline Scouting Report: 
Hit: 55 | Power: 60 | Run: 35 | Arm: 60 | Field: 55 | Overall: 55  
MLB Pipeline's top-rated amateur in the 2018 international class, Cartaya signed out of Venezuela for $2.5 million. He made his U.S. debut at age 17 in 2019 and excelled as a 19-year-old in Low-A last summer, batting .298/.409/.614 in 31 games before a hamstring injury and back issues ended his season in mid-July. Compared to Salvador Perez because of his size and profile, he possibly could reach Los Angeles before he turns 22.  
A more advanced hitter than Perez was at the same stage of their careers, Cartaya recognizes pitches and works counts well while making repeated hard contact from the right side of the plate. His combination of bat speed and strength give him legitimate power to all fields. The Dodgers have worked with him to pull the ball with authority, and he has made that adjustment well, though he now could stand to use the opposite field more often.  
Though he's big and physical and possesses well below-average speed, Cartaya is agile behind the plate. He has the soft hands and strong arm to become a solid receiver and control the running game, though he needs more polish after committing 11 passed balls and throwing out just 20 percent of basestealers last year. Club officials praise his maturity, leadership and baseball IQ, and he's making strides with his game-calling. 
FanGraphs says the following: 
While the recurring injuries are somewhat worrying — and while it's fair to wonder whether Cartaya would produce at anything close to his 2021 output (.298/.409/.614) if he were catching for a whole, grueling season, or playing in a more neutral run environment — he is very gifted in all facets of baseball and has an All-Star ceiling. He has run-stopping arm strength and accuracy, and is not afraid to backpick runners, which is rare for a catcher this age, especially when the infielders are typically not reliable recipients of such lasers. 
He is favorably compared to his fellow countryman catcher, Salvador Perez. 
Damon Keith has had a fantastic start to the 2022 season.  Harold has some information about him in his post today, and he has a profile on Keith due to be published in the next couple of days.
I plan on writing about José Ramos in the not to distant future.  He got off to a fast start, but has struggled the last week.  He is 2-24 over his last 6 games.  Is he seeing more of a diet of offspeed and breaking balls?  Or is it just his turn for a small slump.
I am very interested to see how Luis Rodríguez continues to progress.  2021 was a lost year for the young Venezuelan OF. 
Alex De Jesús is starting to become more comfortable and consistent.  His future role is expected to be at 3B.
Jake Vogel is getting to the age where he is going to need to produce or get the Jeren Kendall moniker.  He has ML CF tools, but his bat leaves us wanting for more.
Maddux Bruns (turns 20 on June 20):
Bruns was considered one of the top LH high school pitching prospects for the 2021 draft.  As they often do, the Dodgers scouts overlook the lack of command and control and concentrate on the "stuff".  While not specifically directed to Bruns, FanGraphs had a comment that I think is appropriate, and said it better than I could have: we need to view pitcher XXX more than the bias created by "Dodgers player dev pixie dust". 
Bruns has had an uneven start to 2022.  In 9.1 IP, he has an ERA of 5.79, 1.929 WHIP, 5/20 (BB/K).  His batting against line is .325/.391/.475/.866.  With a 4 to 1 K to BB ratio, there is no denying talent, but we have no feel as to how that talent develops in a game knowing that of his five starts, he has yet to go more than 2.2 IP or 41 pitches:
Game 1 – 2.0 IP – 27 pitches
Game 2 – 1.2 IP – 40 pitches
Game 3 – 2.0 IP – 34 pitches
Game 4 – 2.2 IP – 36 pitches
Game 5 – 1.0 IP – 41 pitches
Baseball America Scouting Report:
Track Record: Bruns touched 97 mph at Perfect Game National to establish himself as one of the top pitchers in the 2021 draft class, but his control disappeared the rest of the summer and was hit-or-miss throughout his senior spring. The Dodgers still believed in his arm strength and drafted him in the first round, No. 29 overall, and signed him for $2,197,500.
Scouting Report: Bruns has a strong, 6-foot-2 frame and attacks hitters with a potent four-pitch mix. His fastball sits 93-95 mph, touches 97 and is a plus pitch with the deception he generates out of his crossfire delivery. His 82-84 mph slider is another plus pitch with tough angle and late bite, and his high-arching, 74-76 mph curveball also shows plus at its best. He also has advanced touch and feel for a fading changeup that projects to be average. While Bruns' stuff is unquestioned, he has well below-average control and struggles to stay around the strike zone. The Dodgers believe his control can become average with adjustments to his timing, delivery and mindset, but he's not a natural strike-thrower.
The Future: Bruns has to prove he can throw enough strikes to reach his mid-rotation potential. He'll try to show he can at Low-A Rancho Cucamonga in 2022.
MLB Pipeline Scouting Report:
Fastball: 60 | Curveball: 60 | Slider: 60 | Changeup: 50 | Control: 40 | Overall: 50 
Bruns had some of the best pure stuff in the 2021 high school class but also a mixed history of being able to harness it. After struggling to find the strike zone on the showcase circuit, he did a better job last spring en route to being named Gatorade's Alabama high school player of the year and becoming the Dodgers' first-round pick. The first of 14 straight pitchers selected by Los Angeles last July, he walked seven in five innings in Rookie ball after signing for $2,197,500.  
When Bruns is dialed in, he can work with a mid-90s fastball for several innings and reach 98 mph with good carry up in the strike zone. He also can spin a pair of plus breaking balls, an upper-70s downer curveball with quality depth and an 83-85 mph slider with nice tilt. He didn't need his low-80s changeup much as an amateur and will have to use it more often and improve its action against more advanced hitters.  
Bruns has a dynamic delivery with a high three-quarters arm slot and the ingredients to become a frontline starter if he can develop reliable control and command. He repeatedly lost feel for the zone in the summer before his senior season and had to dial his pitches back in order to try to get them over the plate. The Dodgers have a track record of helping prospects maximize their talents and were encouraged by the early returns from instructional league and winter camp.
In FanGraphs Top LAD prospects, Bruns is #6.  His FanGraphs grades are as follows:

This is the FanGraphs picture right now.  They also indicated that Bruns is primed to move to a Top 100 rank (50 FV) if he continues to improve.  But he is going to need to increase his innings and pitch count to eliminate the reliever risk stigma.  The current score of a 20 command is the primary concern. 
Relievers to keep an eye on:  Octavio Becerra, Ronan Kopp, Christian Suarez, Yamil Castillo.
And then there is one of the most intriguing arms in the system…Edgardo Henriquez.
I look forward to seeing how they continue to improve.