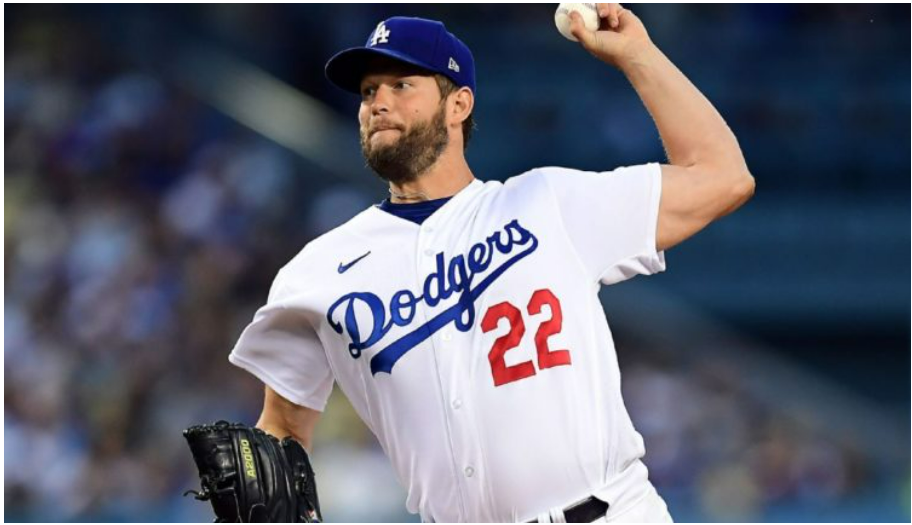 On August 9, 1988, the Los Angeles Dodgers faced the Cincinnati Reds.  This was a memorable day as it was Don Sutton's final game of a 23 year career.  The game was otherwise meaningless, but Sutton would go on to record 5 strikeouts, bringing his Dodgers career leading strikeout record to 2,696.  Sutton struck out Eric Davis, Nick Esasky, Nick Esasky again, Ron Oester, and Eric Davis a second time.  Davis would be the final strikeout of Don Sutton's HOF career.
7,229 days later, on Sunday, May 25, 2008, 1:10 PM at Dodger Stadium, another future HOF pitcher Clayton Kershaw, strode to the mound to face Albert Pujols and the St. Louis Cardinals, for his ML debut.  The first batter he faced was Skip Schumacher.  On a 1-2 pitch, he got Schumacher swinging for strikeout #1.  Brian Barton followed Schumacher with a walk, and then future HOF Albert Pujols faced Kershaw for the 1st time.  Pujols got the better of Clayton this time with an RBI double.  Kersh would leave Pujols right there as he struck out Ryan Ludwick swinging, and Troy Glaus looking to finish his first inning in his ML debut.
Kershaw would go on to complete 6.0 innings.  His line was 5 hits, 2 runs (earned), 1 BB, 7 K, 102 pitches, 69 strikes.
His Game 1 strikeout victims:
Skip Schumacher – 1st inning – Swinging
Ryan Ludwick – 1st inning – Swinging
Troy Glaus – 1st inning – Looking
Todd Wellemeyer – 2nd inning – Swinging
Ryan Ludwick – 4th inning – Swinging
Brendan Ryan – 5th inning – Swinging
Skip Schumacher – 6th inning – Looking
13 years, 11 months, 5 days later, Clayton Kershaw goes back to the Dodger Stadium mound with 2,693 career strikeouts, looking to make Dodger history.  His opponent this time will be another future HOFer Miggy Cabrera and the Detroit Tigers.
The first batter Clayton is facing is Robbie Grossman.  Just like his first game, he struck out Grossman on a 1-2 pitch.  There would be no walk or run scoring double from the future HOFer this time.  3 up and 3 down.
In the second inning, Kershaw gets Spencer Torkelson looking for strikeout #2.
In the 3rd, with one out, catcher Dustin Garneau, flailed at a curve ball for third strike, and Clayton Kershaw ties Don Sutton.  But it appeared that Kershaw was trying just a bit too hard when Derek Hill smoked a double on a 2-0 pitch.  Then the strike throwing machine walked Grossman on 5 pitches, missing badly.  This was his first BB all year.
Kershaw got Javy Baez 1-2, but he did not get his slider inside enough, and he banged it into LF for an RBI single.  Clayton got Cabrera 1-2, but Miggy bounced softly back to Kershaw who tossed to Freeman for the out.
With Austin Meadows on first base with a single, uber prospect Spencer Torkelson came to bat, and fittingly struck out on an 0-2 slider.
Clayton's biggest fans witnessing history. pic.twitter.com/wmBFYjMzw5

— Los Angeles Dodgers (@Dodgers) May 1, 2022
But the game went downhill from there. Mookie led off the bottom of the 1st with a HR (3) and a league leading 20th run.  And that was it.  There were a lot of routine fly balls and pop out (11 in total), and an inning killing DP.  The team was 0-3 WRISP.
This was the first game the bullpen got roughed up.  Evan Phillips could not be perfect for the season.  It was just unfortunate that he was wild and hittable in Kershaw's big night.  Brusdar Graterol also gave up an excuse me 2 run ground ball single in the hole to where the SS would normally play, but Trea Turner moved more up the  in the shift for Austin Meadows.
Reyes Moronta got into the poor relief work with a single and run scoring double.
The offense has just disappeared. 4 hits, 2 by Mookie, and 1 each by CT3 and Gavin Lux.  It was a disappointing end to Dodger history.
Here is Clayton Kershaw's 7 Ks