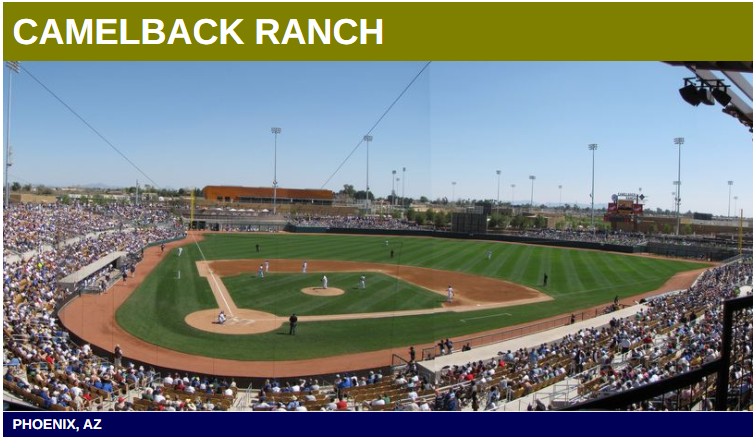 Pitchers and catchers are set to report to Spring Training on Feb. 16.  This spring, they will also be joined by position players who will participate in the upcoming World Baseball Classic (WBC).
15 of the top 30 LAD prospects will be in MLB Spring Training.  10 of the 15 are on the 40-man roster, while 5 of the15 are considered Non-Roster Invitees (NRI).
Diego Cartaya – C – #1
Bobby Miller – RHSP – #2 – NRI
Miguel Vargas – 2B/3B/LF/DH – #3
Michael Busch – 2B/LF/DH – #4
Andy Pages – OF – #5
Ryan Pepiot – RHSP – #6
Gavin Stone – RHSP – #7 – NRI
Eddys Leonard – SS/2B/3B – #10
Landon Knack – RHP – #11 – NRI
Nick Nastrini – RHSP – #12 – NRI
James Outman – OF – #13
Jorbit Vivas – 2B/3B/LF – #15
Michael Grove – RHP – #23
Jonny DeLuca – OF – #27
Ryan Ward – OF – #30 – NRI
There are a total of 27 NRI to Dodgers MLB Spring Camp:  16 pitchers, 3 catchers, 1 infielder, 7 outfielders. Below is a source for the names of the Non-Roster Invitees.
https://www.mlb.com/dodgers/roster/nri
Feb. 20 will be the first official workout day. Most players will arrive to camp before this date.
The Dodgers play their Spring Training games at Camelback Ranch in Glendale, Ariz. The White Sox share the facility with the Dodgers and also play their home games at the stadium.
Yes, fans are allowed to attend workouts in the morning.  And many do.
The Dodgers will have nine players and one coach represented in the upcoming WBC tournament.
United States: Mookie Betts, Will Smith, Clayton Kershaw, Dino Ebel (third-base coach)
Mexico: Julio Urías, Austin Barnes
Venezuela: Miguel Rojas, Brusdar Graterol
Canada: Freddie Freeman
Great Britain: Trayce Thompson
The Dodgers will open Cactus League play on Feb. 25 against the Brewers in American Family Fields of Phoenix at 12:10 p.m. PT.
Feb. 26 against the Cubs marks the first home game of the spring for the Dodgers. It could also be a reunion with former Dodgers outfielder Cody Bellinger, who signed a one-year deal with Chicago this offseason.
Dodgers-Padres will be a thing again this season, with L.A. set to host San Diego on March 6 at Camelback Ranch.  This will be the only encounter between the two teams in ST.
The Dodgers will have two off dates during ST; Tuesday, March7, and Tuesday March 14.  There will be two Split Squad dates.  The first one will be Saturday, March 11, and the split squads will be facing the Giants and Cubs.  The second split squad game will be on Tuesday, March 21, again facing the Giants in one of the encounters, but the second team will be Cleveland.
SportsNet LA, the Dodgers' official network, is expected to carry every Cactus League game this spring. This was not the case last year, as there were multiple games that were not carried by the Network.
The last ST game in Arizona will be March 25 against the Royals at Camelback Ranch.
But like every season, the Dodgers and Angels will play their traditional end-of-spring three game Freeway Series from March 26-28. The Angels travel to Dodger Stadium on March 26, while the Dodgers visit Angel Stadium on the 27th and 28th.
The Dodgers will begin the 2023 season on March 30 against the D-backs at Dodger Stadium. First pitch is scheduled for 7:10 p.m. PT.  The start time is a non-traditional start time for Opening Day.  Opening Day games are almost always afternoon affairs.  However, this will not be the first night game Opener for LAD.  The Dodgers also played night home openers in 1995, 2011, and 2020.