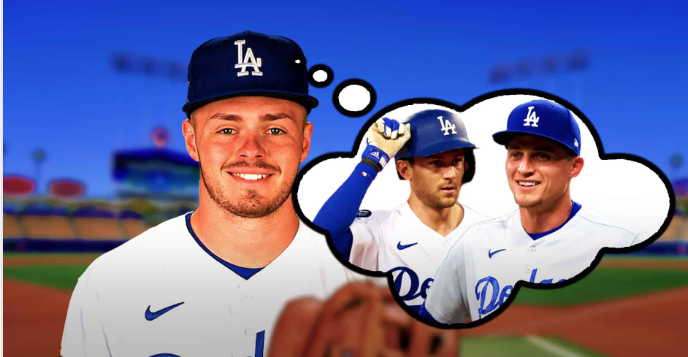 Everyone realizes that it takes two to make a contract.  Apparently Scott thinks that as long as the Dodgers are willing to overpay everyone, that player will just come to LA.
They let two MVP shortstops walk in free agency, one after the other. 
 Yeah, they just LET them walk.  The Dodgers offered Seager 8 years $250MM.  That was not enough, and Texas offered Corey $325MM for 10 years. Should the Dodgers have offered $342MM (the offer Padres gave Turner)?  $350MM?  What contract amount would make everyone think that the Dodgers want to win?
During Seager's prime years, he was out quite a bit due to injuries.  For his last 8 years (age 22 – 29), Seager has generated an fWAR of 30.7 for a value of $245.4MM.   He has $252.5MM remaining on his contract for his 30-37 years.  That equates to an approximate fWAR of 31.5 over the next 8 years.  Thus, he needs to put up a greater fWAR in his not so prime years than he did in his prime years. With Seager's injury history, the chances of Seager accumulating 31.5 fWAR and $252.5MM are fairly long.  If he does make it, it will not be by much, and I am not sure the Dodgers believed the risk was warranted.
Could the Dodgers have matched Texas' offer?  Of course.  But then would they have signed Freddie Freeman?  Realistically no.  But why  hesitate.  Just go ahead and do it.  $$$ is no object.
Now to Trea Turner.  There was nothing in the conversations between LAD and Trea that made the Dodgers believe there was a chance for an equitable contract.  There has to be some semblance between contract value and fWAR.  Or is the correlation irrelevant?
The Padres offered Turner $342MM, highest contract offer for a SS.  He told the Padres, NOOOOO!
The Dodgers were never going to offer more than $342MM.  Fans may not agree with the decision, but the front office was gearing up for a youth movement and passing the SS torch to Gavin Lux.  We will never know whether that would have worked out had Lux not torn two knee ligaments last spring.
In his age 30 season, Turner had an fWAR of 3.8 and a value of $30.5MM.  His salary for 2023 was $27.273.  He earned his salary.  Now can he replicate that performance over the next TEN YEARS?  I think Trea Turner is special, but his biggest asset is his speed.  As he ages, that speed is going to regress.
It's super incompetent in my opinion to let both of these guys walk to play Gavin Lux. Or is it because they didn't want to spend the money? 
I am not so clairvoyant that I can predict how Lux would have played this year.  He very well could have put up a better fWAR than Trea.
Didn't want to spend the $$$???  Per Cot's Contracts, 2022 AAV payroll (year Seager left) was $293MM.  2023 AAV payroll (year Turner left) was $267MM. And another $97MM in taxes.   How much more do you think the Dodgers should spend on payroll?  $400MM? Seager and Turner would have been an annual commitment of another $35MM to the payroll.  Look how that worked out for NYM who has one of the absolute best SS in the game, Frankie Lindor.
Why stop there?  Next year, spend another $60MM for Ohtani.  Another $30MM for Snell.  Another $25MM (plus posting fee) for Yamamoto.  Another $30MM for Matt Chapman.  Another $20MM for Josh Hader. It is obviously the payroll that dictates how well the team plays in the post season.
Maybe if one of the LAD players with one of the top 5 contracts (Betts, Freeman, Kershaw, Muncy, Taylor) didn't s*** the bed in the playoffs they could have won a series.  It wasn't who was not there.  It was who was there that failed.
Don't forget that Scott believed that the Dodgers did not spend enough for starting pitching before the season, and AF needed to be held accountable.   Another $50MM in SP???? Verlander would have been $45MM just for himself.  I guess they could be approaching $400MM.
I do not equate $$$ to championships.  Obviously some do.
Finally, if the overall MiLB of the year (2019) is not good enough to make the LAD starting lineup, then why have an MiLB system?  Per Scott:
Lux isn't in the same stratosphere as those two (Seager and Turner),  but then we're going to let him walk a year later because we have the best number 9 hitter on the planet in Lux.
Gavin Lux is the best position player to come out of the farm system since Corey Seager.  If he doesn't deserve a starting position, who does?