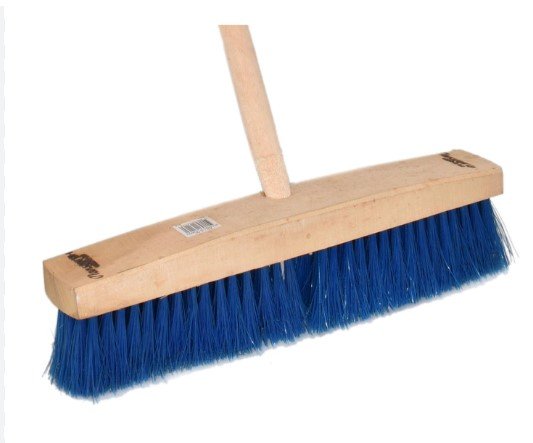 I may choose to question (some say criticize) facets of the game when things do not go well.  Starting pitching, relief pitching, hitting WRISP, running game (for and against)…But I choose not to blame a specific player.  The Dodgers won 111 games last year, with Dustin May out all year, Walker Buehler out June 10 for the year.  Blake Treinen out for most of the year.  Clayton Kershaw missing about 11 starts.  Baseball is a team game, and generally the best team wins during the regular season, even if their best player is out.
However, when things are going well for the Dodgers, I see no reason to criticize anyone. Others choose to look at individual players and blame them for the losses.  From Jason Heyward to David Peralta to Miggy Rojas to James Outman (May and June), to Miguel Vargas, to Chris Taylor to Yency Almonte to Phil Bickford to Alex Vesia…And of course the current favorite punching bags: Austin Barnes and Max Muncy.  Amazingly, the person most critical of David Peralta has been away for some time.  He is someone whose opinion I respect, but I do believe he is busy with his own LAD gig.
If the Dodgers lose this year, it will not be because of Austin Barnes or Max Muncy or Noah Syndergaard.  Good teams find a way to pick up their teammates and win. I do believe the core of this team has that attribute.
There is no shame in losing to the O's.  Baltimore has now passed Tampa Bay with the best record in the AL, and the 2nd best record in MLB (to Atlanta).  Even with the loss to a VERY GOOD Baltimore Orioles team, the Dodgers are still on pace for a 94 win season.  They have won the first two series on the road coming out of the All Star break.  They have the 2nd best record in the NL and 5th best in MLB.  They may not be a 111 team, but what good did that many regular season wins do them in the NLDS?
There were a couple of good things to come out of the series finale on WEDNESDAY.
The Dodgers got a solo home run by James Outman in the fourth and a two-run homer by Max Muncy in the fifth.
With his opposite-field drive, Outman became the first left-handed batter to clear the new higher, deeper left field wall – Wall-timore, as it has been dubbed since the Orioles pushed things back for the 2022 season.
Even Austin Barnes got a hit, and he would have had his first 2023 HR if he were playing in any of the other 29 parks this year or in Baltimore 2 years ago.
Scott may think that it makes me feel good about myself when I justify why Austin Barnes deserves to be on the roster.  Maybe it allows him to feel better about himself by criticizing a MLB player even while the team is winning.  Neither argument holds water.  If you have a disagreement, make your case without resorting to making snide remarks about commenters.  It certainly is not hard to do with Barnes or Muncy.
Besides it does not matter how good I may feel about myself.  The only thing that matters is that the Dodgers believe Austin Barnes deserves to be on the roster.  The Dodgers and AF, the team and PBO of the best team since AF was hired by LAD.  Not to mention Clayton Kershaw, a sure fire first ballot HOF pitcher, and best pitcher of his generation.  I find myself in good company.
I was as critical of the bullpen as anyone.  I have no problem whatsoever saying that the bullpen is now a strength of this team.  Unfortunately, they have had to be because for the first 6 games out of the break, the starting pitchers have a total of 30.2 IP, while the relievers have thrown 23.1 innings.  While the bullpen has been special in those innings, they cannot possibly keep up that pace. They will get a day's rest and then face an even better offensive team: Texas Rangers.  However, the starting rotation remains:
Tony Gonsolin – (5.0 IP Tony)
Bobby Miller – Rookie RHSP
Emmet Sheehan – Rookie RHSP
Michael Grove – Rookie RHSP
Julio Urías
They need to go deeper to keep the bullpen from imploding.
Hopefully Kershaw will be back the beginning of August.  He is throwing bullpen sessions, so that is encouraging.  But why did the diagnosis go from  – Move back CK's start one day, to being placed on the 15 day IL and due back 07-15-23, to another 2-3 weeks after that, and coincidentally after the Trade Deadline?  There was a non-Dodger podcast that I was listening to where the conspiracy theory was that Kershaw is more hurt than is being let on, and he will be out an extended period, but the severity will not be known until after the Deadline.  His thinking is that the Dodgers are already being presumed to need two additional starters, but that need will get more stressful and the cost will escalate if Kershaw cannot come back by early August.  I do not necessarily believe what the Dodgers say about injuries, but I saw Kershaw throw in the bullpen and he did not look like he was favoring his shoulder.  Then again, why August?  He says he is fine.  What did that MRI show?  The Dodgers deserve the skepticism. And then again, I do not believe they care about any skepticism.
STB mentioned 26 year old KC RHRP Carlos Hernández yesterday, and I was intrigued as he was being talked up by Royals fans while I was in KC.  I also read the article.  I do not believe that KC will trade him, but then again he has not been good before this year, and relievers are a fickle bunch.  KC may choose to sell high on him.  But they may have uncovered a Liam Hendriks or Felix Bautista or Jhoan Duran.  I agree with STB and believe the Dodgers should seriously consider Hernández.  Let someone else have Scott Barlow.
It is clear (to me at least) that Arte Moreno is not about to trade Shohei Ohtani to LAD, nor would AF be willing to pay the capital cost they would extract.  But the Dodgers do need a late inning high leverage reliever (preferably a closer), and the Angels just happen to have one.  How about Carlos Estévez.  He is in the first year of a 2-year contract for $13.5MM.
Then again that closer may be in the rotation.  Getting a pair of dependable mid-rotation starters will allow them to look at a couple of pitchers currently in the rotation as a possible high leverage relievers down the stretch.
I still like Chris Martin as an 8th inning setup guy.
If the Dodgers can pick up 4 hard throwing high leverage relievers with options (external and/or internal), they may be able to move relievers in and out LAD roster, and keep the starters they have.  It is working for right now.  But for how long?
Finally there are those out there who continue to believe that the Dodgers do not need to do anything and win.  I define win something other than simply getting to the playoffs.  I define win as winning the NL Pennant.  The LAD rotation is not a pennant winning rotation.  Even the Dodger pitchers know that to be true.
Per Fabian Ardaya of The Athletic,  It's hardly a secret that the Dodgers are in the market for starting pitching. Just ask some of their starters.
"I know it's an area that we probably have to address," Michael Grove said. "We have three rookies in the rotation right now — that's not a secret."
There is now less than 2 weeks to determine who those additions might be (if any).
07-19-2023 – MiLB Game Summary Report
El Paso Chihuahuas (San Diego) 11 – OKC Dodgers 10
Landon Knack started his 4th game for OKC.  His last start was July 1, which could be the reason why he only went 4.0 scoreless innings and 58 pitches (34 strikes).  He allowed 3 hits, 1 BB, to go with his 3 Ks.
OKC and El Paso went into the 9th all knotted at 2-2.  El Paso scored 7 in the top of the 9th.  In the bottom of the 9th, Drew Avans walked and Michael Busch was HBP.  Miguel Vargas followed with a 3-run HR.  That was followed by 5 walks, a HBP, and a run scoring ground out to tie the score at 9.
El Paso scored 2 in the 10th, but OKC could only score 1 and fell short.
Key Performers:
Michael Busch – 2-5, HBP, 1 run, 1 RBI
Hunter Feduccia – 2-5, 1 BB, 1 run, 2 RBI
Miguel Vargas – 1-6 , 1 run, 3 RBI, HR (1)
NW Arkansas Naturals (KC) – Tulsa Drillers 3
NW Arkansas jumped out to a 4-0 lead.  Ben Casparius started and completed 3.1 innings allowing 2 runs, and Aldry Acosta allowed 2 more in his 0.2 IP.  Tulsa got close with 3 in the 8th, but that was as close as they could get.
Key Performers:
Orlando Ortiz-Mayr – 4.0 IP, 0 runs, 2 hits, 1 BB, 4 K
Imanol Vargas – 2-4, 2 RBI
Great Lakes Loons 9 – Lansing Lugnuts (A's) 7
Great Lakes jumped out to a 9-1 lead, but had to hold on after 6 unearned runs were scored in the bottom of the 8th.  But hold on they did.
Kendall Williams continued to show that he still belongs as one of the LAD RHP prospects.  5.0 IP, 1 run, 2 hits, 0 walks, and 4 strikeouts.  He faced 17 batters and threw 65 pitches (46 strikes) in his 5.0 IP.
Key Performers:
Taylor Young – 3-5, 2 runs, 2 RBI
Dalton Rushing – 2-4, 1 BB, 2 runs, 2 RBI, double (17), HR (9)
Chris Newell – 2-5, 2 doubles (7)
Frank Rodriguez – 1-5, 1 run, 3 RBI, HR (4)
Damon Keith – double (17)
Rancho Cucamonga Quakes 7 – Lake Elsinore Storm (San Diego) 2
4 RC relief pitchers combined to throw 7 shutout innings.  RC scored 7 runs on 15 hits.
Key Performers:
Livan Reinoso – 2.0 IP, 0 runs, 0 hits, 2 BB, 4 K
Liam Doolan – 2.0 IP, 0 runs, 1 hit, 2 BB, 2 K
Brandon Neeck – 2.0 IP, 0 runs, 2 hits, 0 BB, 6 K
Reynaldo Yean – 1.0 IP, 0 runs, 0 hits, 1 BB, 1 K
Josue De Paula – 2-5, 1 BB, 2 RBI
Wilman Diaz – 3-5, 2 runs, double (1), triple (1)
Jorge Puerta – 2-4, 1 BB, 2 runs, double (14)
Simon Reid – 3-5, 1 run, 2 RBI, double (6)
Luis Guerra – 3-4, 1 BB, 1 run, 2 RBI, double (4)