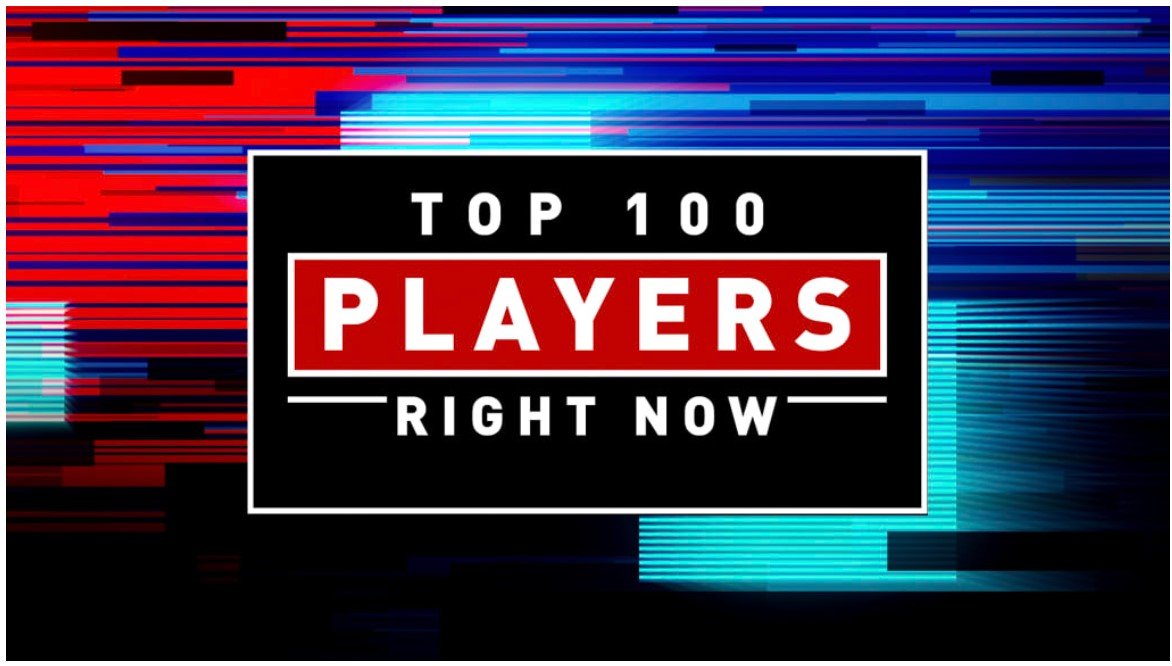 This time of year, every year, MLB.TV starts showing their top 100 players in the game. This is of course based on the analysis of their hosts and guests. I am sure 100 people would have 100 different lists. Rarely have I seen a list that has the same 10 in order at any time.
Aaron Judge is probably the biggest HR threat, but is he the best in the game? When I look at the best, they are almost always five-tool players. SO I think it usually boils down to personal choice. The pundits are going to have all sorts of stats to try and justify their choice.
For me my judgement of players has always been the eye test. I have not seen enough of Judge except on highlight reels of his homers to say much about the guy. Offensively he is definitely a force and has hit some of the longest shots I have seen in a long time.
With all the graphs and data available to announcers on these broadcasts now, we know how hard a ball is hit, and more accurately how far it travelled.
My eye test told me that the best all-around player I ever saw was Willie Mays. There were many who could be considered the best hitter, Rod Carew, Tony Gwynn, George Brett. Mickey Mantle, until he screwed up his knee and pretty much abused his body,  had maybe the best all-around baseball tools. Speed, power from both sides , a great arm and mad fielding skills. He could also hit for average.
Pete Rose played harder and did more with less natural ability than any player I have ever seen. Barry Bonds was blessed with a natural ability most players would love to just have half of. Then he went and tainted the whole thing because he was jealous of the attention paid to Sammy Sosa and Mark McGwire.
Alex Rodriguez did the same thing. When he went on the market, I was hoping the Dodgers would make a play for him because the guy could just flat out play baseball. There are in today's game, some very talented and extremely gifted players. And some of the kids coming up have mad skills too.
Julio Rodriguez, the Mariners outfielder, has superstar written all over him. Harris in Atlanta seems destined for stardom too. I thought Randy Arozarena was going to be one of those too, but he has flamed out a little since his 2020 debut.
I know this might not be a popular opinion, but I believe Mookie Betts has underperformed for the amount of money he is being paid. Except for the shortened 2020 season, Betts has not come within 25 points of his career BA. I gave him a pass in 21 due to the nagging injuries he had. He should hit at least in the .290's every year. But he has not done that in LA. He also struck out more than 100 times last season for just the second time in his career.
I believe the best all-around player in the majors right now is still Mike Trout. Even with some nagging injuries he hit 40 homers in 119 games. The Dodgers have not had a 40 homer guy since Bellinger in 17.
I did not see the #1 as chosen by MLB.TV. But it was probably Judge. Shohei Ohtani gets a lot of votes because of his pitching ability. I think the best player on the Dodgers right now is Freddie Freeman. Simply because he hits for average and power and drives in runs. Defensively he saves a ton of errors.
I think Juan Soto is going to have a monster bounce back season, and he is not going to sign an extension with San Diego. He is not a free agent until after 24. He will be 25 when he becomes a free agent. You want to talk about a monster contract. That kid is going to cash in big time.
Well I was wrong. Ohtani was rated number one for the second year. Judge was second and Trout third. Mookie Betts came in fourth and Freeman was number 10. Cardinals, Dodgers and Angels had two players each in the top ten. Cards two guys were Nolan Arenado and Paul Goldschmidt.
Yordan Alvarez was in the top-10 too. Very interesting list. José Ramirez and Manny Machado were also in the top-10. Machado #5 Ramirez # 8.
Smith, Urias and Kershaw,  #42 #50 and # 81 respectively, were the only other Dodgers in the top 100. Some former Dodgers were there though, Trea, #11, Seager, # 33. Scherzer and Darvish made the list, but they were not Dodgers long enough to warrant mention as ex-Dodgers.
Like I mentioned before, Mays was the best all-around player I have ever seen. Best arm was Clemente. Did not get to see Furillo in his prime, but he was supposed to have a cannon of an arm too.
Puig and Mondesi both could rifle that ball in and intimidate runners. Willie Davis was fun to watch because he almost looked like he was gliding on top of the grass when chasing down fly balls.
But the best of all time??? That is something that depends on the person making the list. You can say without much argument that Cobb was perhaps one of the best pure hitters there ever was. He was for sure the most intense competitor baseball has ever seen.
On the pitcher's mound, that guy for me would be Bob Gibson, with Randy Johnson right behind. Batters would rather be in another zip code when those guys were pitching. Steve Carlton was pretty intense too. On the Dodgers, that guy was Drysdale.
I got to see Big D pitch a lot, and he was not afraid to dust a hitter off just on general principles. He incited the biggest melee I ever saw in person in 1959 at the coliseum against the Cardinals.
Who you might choose is up to you. I know Badger loved Mantle. A close second to Mays for me would be Aaron. Quiet and consistent.