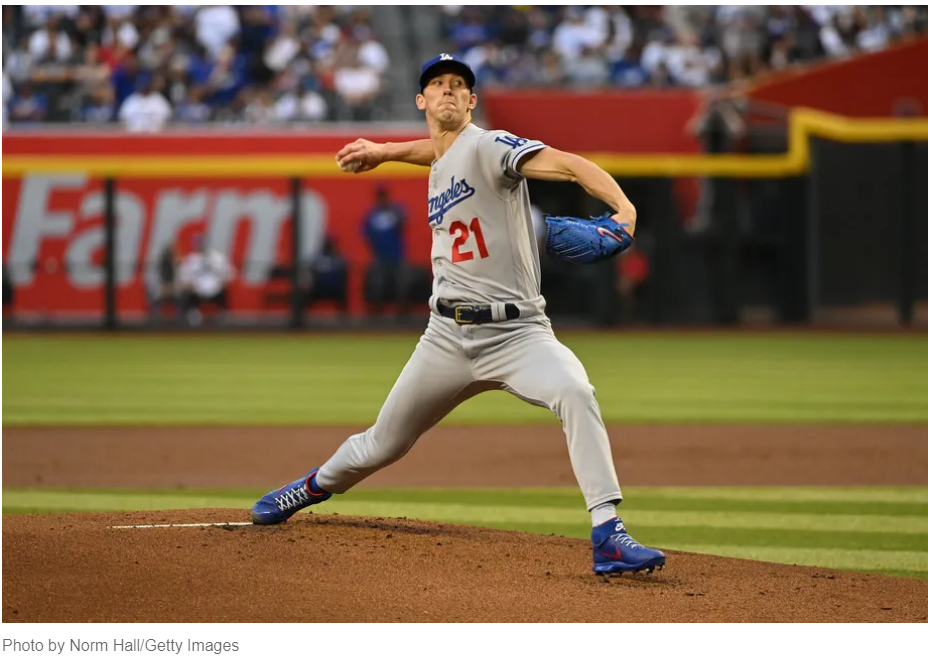 I was sitting quietly out on the patio having breakfast when I got the notification that Chris Woodward was fired as the Texas Rangers manager.  It caught me totally off guard.  I don't particularly know why.  My son and Woody both signed as free agents with NYM in December 2004, and spent 2005 ST together before Andy was sold to Toronto. I know they talked when Woody was with the Dodgers. Regardless, I do not have a dog in this fight, but it just seems like the wrong person is getting terminated.
This has more to do with unwarranted expectations that were a result of the questionable commitment of $561MM on 4 players:
Chris Young signed two Scott Boras client SS at a cool $500MM.  It is more like Scott Boras schooled Chris Young.  Young was a pitcher who after retirement moved into a MLB executive position reporting to Joe Torre.  He became the MLB's enforcer of discipline action, such as deciding fines and suspensions. He also oversaw the On-Field Operations and Umpiring Departments.
Yes he was a smart guy from Princeton, but nowhere has he had any experience in salary negotiations, roster construction, or player evaluation.  And now he gets to go head to head with Scott Boras.
The Rangers were 60-102 after the 2021 season. The Rangers pitching was suspect at best.  They were not going to be contenders in 2022 with the addition of 2 SS, 1 pitcher, and light hitting OF.   The Rangers had a steady but unspectacular SS in Isiah Kiner-Falefa, and five top middle infield prospects (all top 8).  Two are already up with the big league team as 3B (Ezequial Duran and Josh Smith) and Kiner-Falefa is a NYY.  The Rangers top two non-pitching prospects, Josh Jung (3B) and Justin Foscue (2B) are knocking on the door.
Their top pitching prospect, Jack Leiter, seems to have taken a step backward, but it wasn't Chris Woodward that put Leiter at AA for his first professional stop.  That was Chris Young.  I still think Jack Leiter will be a good to elite pitcher, but maybe not with Texas.  Their top pitching prospect before Leiter was Cole Winn, and he also seems to be regressing.  That is not Chris Woodward's problem either.
Perhaps if Chris Young had spent more of those half billion dollars on pitchers on 2-3 year deals like SF did, the team could have waited a bit for their position player prospects and their pitching prospects to develop.  And then when the team needs that one player to take them over the top, go get him.
We also learned that one of the key reasons (other than the $$$) Corey Seager signed with Texas was his relationship with Chris Woodward when Chris was a coach with LAD.
"[Chris Woodward] was a huge part of my decision."

Corey Seager details the free-agent process that led him to Arlington. @Rangers | #StraightUpTX pic.twitter.com/eUxGIQignX

— MLB Network Radio on SiriusXM (@MLBNetworkRadio) March 31, 2022
I am not going to lose any sleep on Chris Woodward being terminated.  He is under contract through 2023, and will land on his feet.  He is a good baseball man.  But what seems to happen is that the GM fires a manager for his mistakes.  And signing Corey Seager to a $325MM deal and Marcus Semien to a $175 deal after a 60 win season is a mistake.  And Chris Woodward (not Young) is paying the price.
At least Detroit terminated the right guy when they let Al Avila go after FA signing mistakes.  And Avila was with Detroit for a long time.
Now for the big news that some of us believed was inevitable from early on this season.  Walker Buehler is going to have season ending elbow surgery.  What we do not know is whether this is going to also be 2023 season ending surgery as well.  I feel comfortable in believing that if Buehler needed TJ surgery in June, there really was not much risk in waiting until August hoping to try something different that could possibly help. I truly believe that the Dodgers had an outside date they needed for the surgery to make sure he would only miss 2022 and 2023 (at most).  Of course none of us know the extent of the surgery, and maybe it will not be as extensive to eliminate the 2023 season.
I am sure we will have more to discuss once the surgery is complete and we learn the extent of the injury.  I know we all wish Walker Buehler the best of luck with his pending surgery.
How much of the other pitcher injuries are under-reported?  I thought because the team did not go out and get a starter at the deadline, they believed Buehler would be back.  Danny Duffy was supposed to be back in June, now they are hoping he will be back in September.  Tommy Kahnle is now at best 50-50.  I have no idea where Victor Gonzalez is in his recovery.  Blake Treinen and Brusdar Graterol are due back relatively soon.  They may wait until September.
Clayton Kershaw is supposedly due back in September as well.
I am continually amazed at how many Dodgers fans are prominent at the away venues. They were all over Milwaukee's stadium.  KC are huge Royals fans and the number of LAD jerseys, shirts, and hats were well displayed.  There were even a couple of Freddd-dee chants at both KC and Milwaukee.
Freddie crushes a home run in the first inning for the only run that Julio Urías and 4 relievers would need.
Julio Urías did not have his best command and yet he was able to battle through 5.0 shutout  innings.  Julio has now won 10 of his last 11 starts with a 1.99 ERA in those 11 unbeaten games.  He has an outside chance of having back to back 20 win seasons.   He got some brilliant relief from Chris Martin, Caleb Ferguson, Evan Phillips, and David Price.
I am looking for the Lux Sux posters on other sites to admit they were wrong.  Maybe they have and I just missed them.  For some it is easy to be right when you change your opinion about Gavin Lux after every game.  I was so happy that he got a HR in front of his family and friends.  His Kenosha home is 30 minutes from Milwaukee.  He mentioned how special it was for him to see his grandparents reaction to his HR who have not seen him play since AA.
There were multiple nice defensive plays to support the pitching, but none better than this JT gem.
It continues to look like Max Muncy "is back".  Now we just have to keep hoping that the patience the Dodgers are showing Cody Bellinger will also pay off.
Finally, here is yet another reason why Mookie is so special.
It is time to go on another win streak. Next game up will be fun.  Ryan Pepiot vs Brandon Woodruff.

Mookie playing catch with a fan in the stands. 🥺 pic.twitter.com/s4wsBMBH2D

— Los Angeles Dodgers (@Dodgers) August 16, 2022