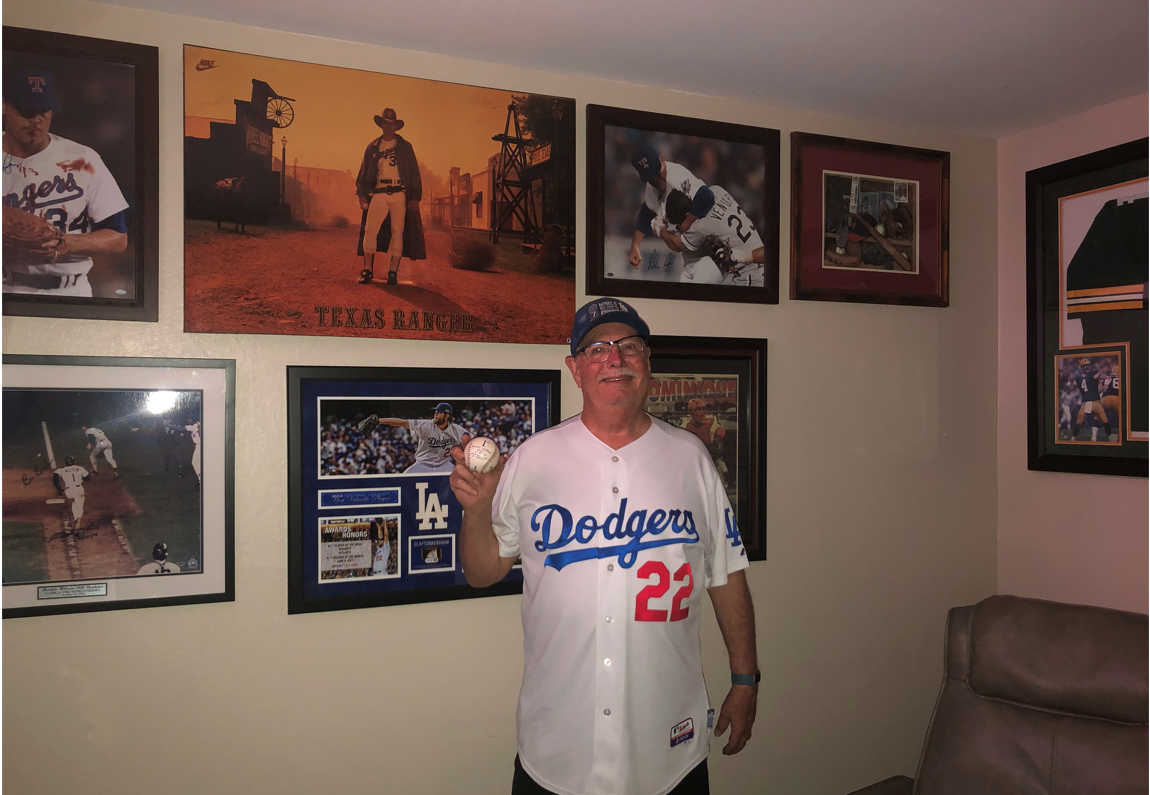 Thus the launch of yet another Dodger blog site; ladodgerchronicles.com.  For nearly the last five years I have written for LA dodgertalk under the name of AlwaysCompete and Jeff Dominique.  It was a great five years, and I will always be grateful to the site owner, Mark Timmons, for giving me the push to write.  I have always enjoyed writing, but never had the forum.  Mark gave me that forum.
Why start a new blog?  There wasn't any one single reason.  Simply an accumulation of multiple issues that pushed me to make the decision to start LA Dodger Chronicles. I write for fun, so when it stopped being fun, I started to pay attention to those who wanted me to start my own blog.
I am no "techie", so it is going to take me a while until I feel comfortable with the new platform, so please bear with me as I educate myself.
I do not have a lot of rules, but those I do have, I will be a stickler for.
No political discussions. There are plenty of political sites where you can vent.  This site is for baseball discussion in general and Dodger baseball specifically.  However, if baseball is impacted due to a political position, that will be allowed, but only as it pertains to the game…not the politics.  And yes, I am the sole arbiter as to what will constitute as political discussion.
No profanity. Be creative.
No personal attacks will be allowed. That goes for fellow commenters and writers.  Disagreements are encouraged, but name-calling and personal insults will not be tolerated.
Those that have followed me the last several years know that I am not only a baseball junkie, but very much of a MiLB junkie.  I have followed MiLB since the 70's, never missing an issue of The Sporting News until Baseball America was first published.  I have been a subscriber since near the beginning.  My son played nine years in the Minors, and I have seen countless MiLB games both on the East Coast and West Coast. None in the Central Region.
As stated above, I have a son who played professional baseball.  After an All-American career at the University of Nevada at Reno, he was drafted by the Phillies in 1997 (26th round).  He was traded to Boston in 2002, and made his ML debut with Boston on our 30th wedding anniversary, May 25, 2004.  Yes, he has a World Series ring with the 2004 Red Sox team.  He played briefly with Toronto in 2005, was injured, and never recovered.  After nine years toiling in MiLB, he retired following the 2006 Spring Training with Seattle.  I mention him, because I am fond of AAAA players, and I will not allow for players like him to be ridiculed as dumpster diving trash.
I am a huge LAD fan, but I do not drink the Kool-Aid.  When I believe Andrew Friedman has made an error in judgement on the acquisition of a player (or non-acquisition), on the draft, or the development team was overhyped, I am going to point it out.  If I believe that Dave Roberts made a mistake, I will call him out on it. That is especially true in the playoffs. That being said, IMO, both Andrew and Doc are at the top of their peer class, but it does not make them better by ignoring their warts.
Harold Uhlman who has been with a couple of blog sites as a writer/contributor will be joining me.  He is also very informed on LAD MiLB players, with an emphasis on the Great Lakes Loons players…but certainly not exclusively.  We became acquainted with each other during the Great Lakes Loons march to a Midwest League Championship in 2016.  We both became enamored with Caleb Ferguson, and he quickly became my favorite MiLB player, and he is a favorite LAD player for me today.
Also, Rob Schelling, who has also become a dear friend since our LADT days.  He joined Mark's writing team, and we were in constant contact.  Rob is also very familiar with MiLB and follows the draft very closely, as we all three do.
I am certainly not in competition with any other Dodger Blog site.  I read most of them on a daily basis, and one in particular throughout the day, although there are certain commenters that I do pass on.
I will not resort to name-calling if someone disagrees with me.  I will not refer to anyone as a moron.  I try to support my point of view as thoroughly as possible.  However, they are just opinions, and no opinion is more correct than another.  Some may prove to be more correct as time passes, but at the time opinions are voiced, all are worthy.
At LA Dodger Chronicles, we hope to be both informed and informative.  I will welcome all suggestions to make the site better.