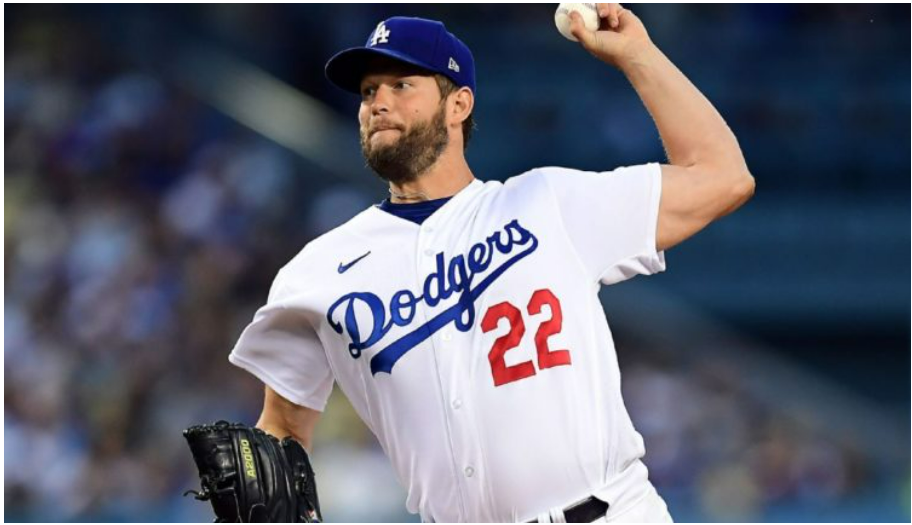 The already skimpy starting rotation took another hit today.  Clayton Kershaw goes onto the 15-day IL, retroactive to May 9.  The earliest he could return is projected to be May 24 against Washington.  Kershaw was reportedly diagnosed with Right SI Joint Inflammation.  His reported discomfort is in the pelvic region.
Per Healthline… "Your sacroiliac (SI) joints are located where the sacrum and ilium meet in the lower back. The sacrum is the triangle-shaped bone near the bottom of your spine, just above your coccyx, or tailbone. The ilium, one of the three bones that make up your hip bones, is the uppermost point of your pelvis.
The SI joints support the weight of your body, distributing it across the pelvis. They act as a shock absorber and reduce the pressure that movement puts on your spine."
So that is a medical dictionary description of the injury, and I will not speculate as to the severity of the injury, or the expected length of time required on the IL.
Kershaw has "right SI joint inflammation." Team believes this is a short-term injury. Garrett Cleavinger recalled.

— J.P. Hoornstra (@jphoornstra) May 13, 2022
Another report has him sidelined indefinitely.  Judging by the original news on Blake Treinen, I have no confidence that the injury will be short-term, so I will go with the indefinite sideline, and expect him to be out awhile, and be happy if it is not.
We know his lower back is always a concern, and to what extreme this SI Joint Inflammation impacts his lower back, we will have to be patient.
LHRP Garrett Cleavinger has been recalled to replace Kershaw on the 26 man roster.
Taking Kershaw's spot in the rotation tonight will be Walker Buehler.  Walker last pitched 7 innings on May 8, surrendering 1 run on 4 hits.  He threw 98 pitches.  This is a normal rest period for Buehler, so there should be no limitation.  Julio Urias is still scheduled for Sunday, so Saturday looks to be a bullpen game.