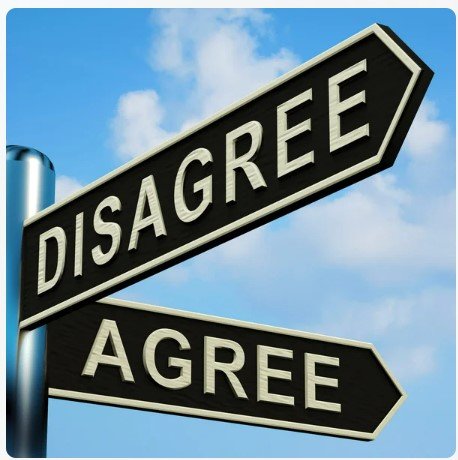 First of all, I want to thank everyone for their thoughts and prayers for my son, Andy.  They are greatly appreciated.  I also want to thank Harold who stepped up and handled the bulk of the posts published for Wednesday.  Harold is a fantastic partner.
Maybe I am cranky because Andy's stay in the hospital is longer than any of us thought.   I read informational LAD blogs, but NEVER read other LAD editorial blogs.  Unfortunately some of my friends who follow this blog but do not comment (except to me), called and told me to read a Tuesday post.
Contrary to that particular editorial, I have a different take.  I do not take a back seat as a Dodger fan to anyone.  NOBODY can tell me my opinions are wrong because I do not agree with theirs.
I appreciate all comments, whether they agree with me or not.  I am not that arrogant to tell anyone reading this blog that their thoughts are "knee jerk, perspectiveless, circular thinking, silly drivel by people who should know better."
With respect to the starting rotation,  playoff quality is not the same as World Series quality, and maybe that is where some are making their distinction.  Do I believe that the current starting rotation is good enough to win a WS?  Sure, if the offense scores a lot of runs.  But I do not see a lot of 1-0 or 2-1 Dodger wins in the World Series.  Buehler, Urias, and Kershaw (???) or Gonsolin, instead of Buehler, Urias and Scherzer.  It was not good enough last year.  Why cannot it not be questioned?  It may turn out to be better, but anyone who questions it is not in need of psychiatric help.
Walker Buehler – Contrary to what was written, I do not believe that Walker Buehler is throwing less hard to become more effective.  I am not alone in that regard.  Orel Hershiser advised us that his fastball is just not as effective as last year.  Last year BAA on his fastball was sub-Mendoza line, while this year it was north of .400.  Last year his fastball dominated hitters.  A lot of swing and miss up in the zone.
This year it is different.  Let's look at his pitch type and value per FanGraphs before Wednesday's game:
It is clear from above that Buehler's fastball velo is down, and he is throwing less fastballs (12.3% less).  That is not an insignificant percentage decrease for a pitch that was so dominant last year.
How dominant?  Last year his Fastball Runs Above Average (wFB) was 22.9.  This year it is a -8.3. That is a differential of 31.2 runs.  Per the above, only the curveball has a better run value than 2021, and perhaps that is why he is throwing it more often.

I am sorry but I do not read the above to mean that he is throwing the fastball with less velo and less often because he wants to be more effective.  I read that as his fastball is just not as effective as last year.  Is he hurt as some may speculate?  I have no clue, but I do not believe that is a "knee jerk, perspectiveless" question.
Some additional information to review.  Last year Buehler started 33 games, and had 28 quality starts vs 5 non quality starts.  That includes 25 of his first 27 starts being quality starts.  This year in 8 starts, he has 2 quality starts and 6 non quality starts.  So he has more non quality starts on May 18 than he had all last year.  Of course there are those that will try to justify the difference, and they could be correct.  There are others who are convinced that Walker's fastball is just not right this year, and I am not about to dismiss that as silly conjecture.
The below chart is before Wednesday's game.

These are statistics that the nerds like to report.  There are no opinions, just numbers.  Please show me where Walker is pitching with less velo and less fastballs to be more effective, because the numbers do not indicate that.
The other starters have questions as well.  I am allowed to ask questions, and still be a Dodger fan.  I just do not happen to believe that you make questions go away by simply dismissing and ignoring them.  Also, I do not believe that if you have questions, that does not mean you think the pitchers are bad.  You can question without condemnation.
One can review FanGraphs for Julio Urias and draw similar conclusions.  The difference is that while Urias' fastball has less velo, it is still getting better results than last year.  However, there is a significant decrease in value for his curveball and change. Those were his two dominant pitches last year.
Clayton Kershaw is on the 15-day IL due to SI Joint Inflammation.  He was supposed to throw a bullpen session on Wednesday, but he was still experiencing discomfort in his back.
Dave Roberts said it's "unlikely" Clayton Kershaw throws a bullpen tomorrow. Still a possibility, but he's still experiencing some discomfort after the epidural.

— Fabian Ardaya (@FabianArdaya) May 17, 2022
His back and joint inflammation are chronic concerns.  They are not just going to go away.  Will Kersh be able to finish the season without repeating time on the IL?  Nobody knows.  It did not last 30 games into the season.  Even those who have those questions hope that he will come back just as strong as he was before he left, and stay on the roster through the World Series.  But you cannot hide your head in the sand as if there is not any concern about Kersh's back.  By ignoring it, will not make the concerns disappear.
Andrew Heaney has a career ERA of 4.65, career FIP of 4.40, and career WHIP of 1.253.  He developed a slider in a bullpen session the first weekend in Colorado, and came out a different pitcher.  Will he still be able to throw that slider when he returns?  Hopefully yes, but he has never maintained that high level of exceptional production. Maybe he will this year, but then again, maybe he won't.   One thing I am certain of is that all teams have smart nerds who review pitching trends and film and can perhaps notice something in his delivery.  Perhaps not.  But it is not just the Dodgers who have good advance scouts and film reviewers.
Tony Gonsolin – The Catman has had a couple of exceptional outings, and others average to good. The problem with claiming he is a top of the rotation pitcher is his lack of consistency from game to game and even inning to inning in some games.  His K/BB rate is only 2.  His ERA is outstanding at 1.64.  However his FIP which many nerds follow more than ERA is 3.51.  His K rate (8.2/9) is lower than at any time in his career, and his BB rate (4.4/9) is second highest.  Only 2021 did he have a higher BB rate.  Right now his best value is in the rotation.  He throws too many pitches with an increase in walks and a number of high pitch ABs where he does not have that swing and miss pitch working consistently.  For those who question whether Tony will remain consistently good through a 162-game season and the playoffs, are not out of line, no matter who says differently.  WE ALL HOPE HE DOES!!!!
I have always maintained that Tyler Anderson was a very good acquisition.  He is exactly who he has been throughout his career.  He has a 4.04 ERA, a 3.95 FIP, and a 1.093 WHIP.  He will have outings as he had with Philadelphia again.  Better hitting teams will jump on his fastball and spit on his offspeed breaking stuff.  I doubt that there is a better #5/ #6 starting pitcher in MLB.   But I do not think it is incredulous to believe that Tyler should not be counted on as a postseason starting pitcher.
Tyler's two best months are June and July, but those are also the months he has thrown the least number of innings in.  That bodes well for the Dodgers if Clayton Kershaw and Andrew Heaney return as they were as before they went on the IL, and Tyler can resume that #6/piggyback pitcher.
MiLB pitchers – Ryan Pepiot and Michael Grove have outstanding future possibilities at the MLB level.  I do not believe that it should be this year, and I am not even sure that it will be in the rotation.  I will gladly accept being wrong.  But I believe both will gain much better development at the MiLB level where they can stay in the rotation uninterrupted and where they can work on their command.  That just may not be possible with continued IL stints.
Everyone has opinions and they all are welcome here.  Contrary to others, I will never say that your opinions suck.  I will never call you a moron because you disagree with my takes.  I believe the starting pitching is very good, just not elite.  Let's see what happens in Philly this weekend when they face a good offensive team.  Let's see how well they do against the better offensive teams, not…Arizona, Cincinnati, Pittsburgh, Cubs, Detroit.  Let's see what happens when SFG is at full strength, and when Fernando Tatis Jr. rejoins the Padres.  It is absolutely good enough to get to the playoffs, but good enough to win the World Series???
I agree with Badger and others that the team is not going to make any pitching changes any time soon.  They will wait and see what happens with Kershaw and Heaney, and try to sprinkle in Pepiot and Grove as an extra pitcher as needed.  They can also hope that Andre Jackson can turn it around from his last three disastrous starts.  4.1 IP, 15 runs/14 earned, 13 hits, 10 BB, and 3 K.  Mitch White and David Price are not better options than Tyler Anderson, but are options, nonetheless.
If the Dodgers believed that they had better options at the MLB or MiLB level, they would not have brought in Ryan Pepiot or Michael Grove.  Even when the deadline comes, I am not sure who will be available who is better than what they now have.  I would be more inclined to accelerate the progression of Pepiot and Grove than to try to find lightening in a bottle.  I see no reason to question what was done in the offseason with adding starting arms.  We will never learn of the negative impact the disastrous Trevor Bauer signing, and the inane delays in his punishment, had on this past offseason.
I believe in Andrew Friedman, Brandon Gomes, and the Los Angeles Dodgers organization, and I believe they will do whatever they think is best to win the WS.  But questioning does not connote panic.  If you believe everything is just perfect because nothing LA does is wrong is okay with me.  Just don't tell me I am not a Dodger fan because I have questions.  Others…