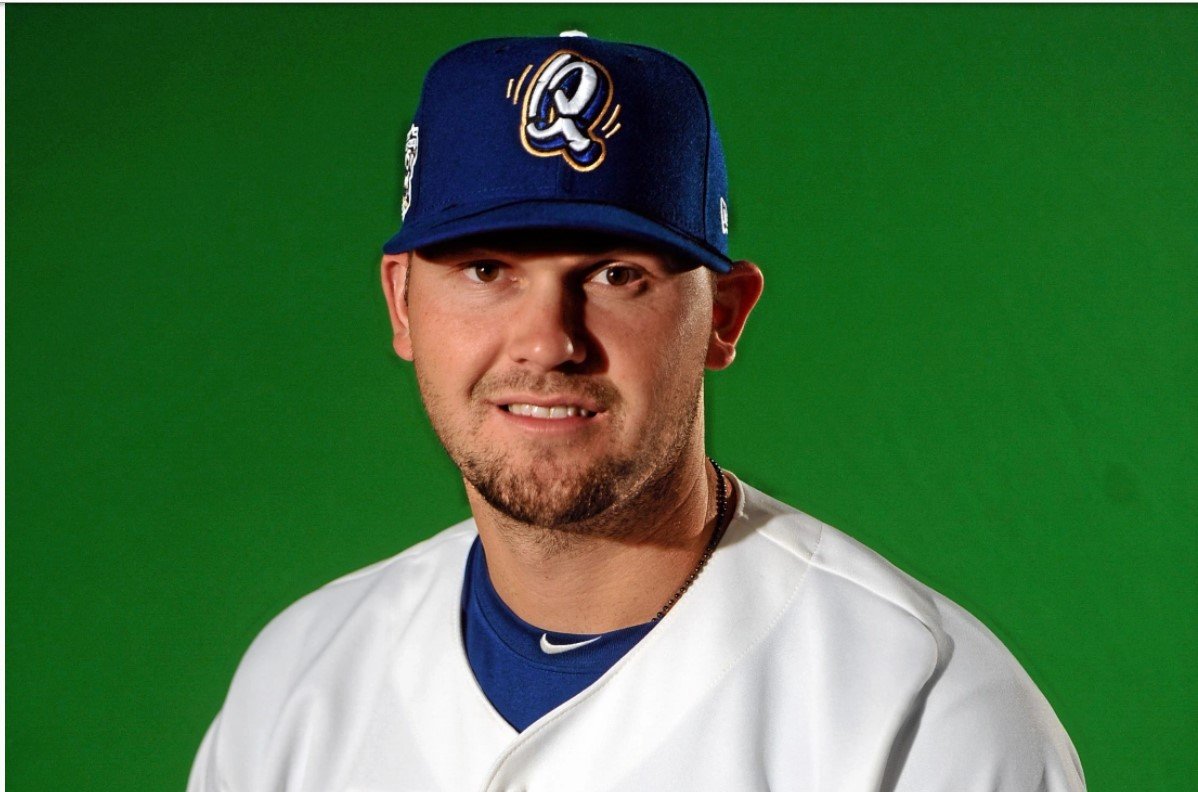 A while back Bluto included the following in a post regarding what might be a MiLB manager's criteria for evaluation. He listed four criteria and concluded he had no clue which to evaluate more highly than the others. The four areas he earmarked were:
Development
Relationship with players
Getting players to our-perform their individual projects
Team win/loss vs. Projections.
If he intended the four areas mentioned to be in order from most important to least important it seems he has something going there. I too can only pretend to know what is going in the minds of MiLB player development personnel, in the clubhouse or on the field aside from skill development.
I did a bit of scouting the net – not in very great depth – to attempt to find out what the plan for a newly drafted player entering the Dodger system is.  More than once I found others saying this about the Dodgers MiLB development plan. Simply put, "They're the model." That is, it is thought that the Dodgers player development plan sets the benchmark for all of baseball.
Since I had initially mentioned Great Lakes Loons manager Austin Chubb I mostly concentrated on what his perspective might be while guiding MiLB players under his care. Actually I was most interested in Bluto's fourth point which centered around winning.
Since I have been followings Chubb's progression through the Dodger coaching ranks I will share what I had written about him on March 31, 2017.
https://pro4mer.com/pros/austin-chubb/
Former catcher Austin Chubb, 27, will take over as manager of the Dominican Summer League Dodgers 2 for the 2017 season. In doing so he becomes the first American born manager in the history of the famous Campo Las Palmas.
Chubb was born in Lake Mary, Florida and attended high school in his home town. Following his graduation, he attended State College of Florida in Bradenton, Florida playing for the Manatees for two years. He then transferred to Florida Southern University for his junior and senior years.
As a junior, he hit .295 with five home runs and 26 RBI. In his senior year, Chubb hit .291 with eight home runs and 33 RBI. He had a team high 17 doubles.
Following his senior year with the Moccasins, he was selected by the Washington Nationals in the 21st round of the 2012 First-Year Player Draft.
Chubb had a four-year minor league career in which he played 91 games and hit .213. On January 6, 2015, he was released by the Nationals and signed by the Dodgers on January 23. Chubb played only 10 games with the Rancho Cucamonga Quakes in 2016 while spending four stints on the 7-DL list which limited his playing time to that hand full of games.
Chubb elected free agency following the 2015 season and was subsequently signed as the hitting coach for the Ogden Raptors of the rookie level Pioneer League.
One can only wonder what it was, or is, that has so quickly entrenched Chubb in the coaching ranks. Perhaps this tweet by Dodgers Director of Player Development, Gabe Kapler, on Chubb's one game with the Great Lakes Loons on May 15, 2015 helps answer the question.
"So proud of Austin Chubb. Watching him hit for the Great Lakes Loons is inspiring. Grinder, great teammate, valued in our organization."
Chubb became manager of the Ogden Raptors in the Rookie level Pioneer League in 2019. Those Raptors would go on to claim the best half record in Pioneer League history. Minor League Baseball isn't always about winning as top prospects can develop into stars even on teams that lose. However, Austin Chubb said before that season that he teaches winning is part of player development.
"Every time you step on the field, your goal is to win," Chubb said. "Obviously, minor-league baseball is about development, but winning is a part of that. Some of these guys are going to move up. We want them to move up together and win together."
"We fully expect to win."
Chubb returned to the Great Lakes Loons as manager for the 2022 season. In an interview before the season he spoke of unfinished business with the Loons.
"We had a chance at the postseason last year and came up a bit short, so we all have a chip on our shoulder to go even further and win a championship in Great Lakes."
There can be little doubt that players and coaches in the minor league play to win every time they take the field. However, winning has to take place inside of a paradigm, a model of player development within the Dodger MiLB and MLB system. The two are not separated by the leap from the MiLB level to the MLB level.
Back to the Dodger "model" mentioned earlier in this brief look at the now "Dodger Way". Player development in its broadest terms is the hallmark of the Dodgers MiLB system.  The cornerstones are communication, information synchronization and player individualization within the whole of the Dodgers organization. The effect has fostered an easy transition for new arrivals, who don't have to worry about deciphering unfamiliar scouting reports or adjusting their pregame routines. They can just go out and play because what they experienced at the previous level is what they experience at their newest level. There are no surprises.
Austin Chubb spoke to the constant changes in player personnel as the season progresses. Keeping a core locker room intact which helps with team chemistry is important in building a winner on the field but he feels the Dodgers have done a number one job organizationally to create a culture at each affiliate. That is, a common culture so players come in to new team and can simply be themselves with a seamless transition.
Former Dodger Matt Beaty spoke to the easy transition to the MLB level from the AAA level.  He was surprised to learn when he got called up that Dodgers' trainers, strength and conditioning staff and hitting coaches already knew his pregame routine after speaking with their counterparts at Triple-A.
Another former Dodger spoke of the same transition from the minor leagues to MLB.
"The actual development does a really good job of not being different from the big leagues," Corey Seager said. "They talk about what they do up here. They work like they do up here, so once you get up here you already know what to expect and you know what you need to be able to do. You can just go out there and try to perform."
"We don't want the first time that you are warming up in a major league bullpen to be the first time you're presented with information in that manner, "Director of  Player Development Will Rhymes said . "As much as we can make it a similar experience and take away the newness of things, the better."
Perhaps we wonder why young pitchers on the minor league teams are not stretched out more as we might like and perhaps the answer is simply that the reason lies in the Dodger way for pitchers at all of the levels including the MLB level.
The Dodger system is one and the same at all levels on the field and off the field. Another plank in the player development platform is the culture the Dodgers strive to develop. They do so not just from a philosophical point of view but by the coaches that they hire that already possess the values they are helping to develop in the young players in the clubhouse and on the field.
"At the end of the day we're trying to empower our players", Will Rhymes said. "So we want coaches who are positive and who exemplify the values we think are important in our players. Creating lifelong learners, really high baseball IQ, people who have tremendous work ethic…That's the environment we want our players to be in."
Besides the on field skill development players at all levels are encouraged to be themselves. That is, there is not a cookie cutter approach where every young player is handled in the same manner.  Communication with coaches is all important in helping these young men pursue their dream and to  become better young men.
"We just leave them be, let them do their thing," said Justin Turner, the Dodgers' clubhouse leader. "The analogy I always use is a bowling analogy. We try to be the bumpers and make sure they're keeping moving down the lane and don't ever make it to the gutters. If they go sideways, we just try to give them a little nudge and keep them back going the right direction."
Is winning at the MiLB level important? With a resounding "yes", it is. However, as in Bluto's hierarchy of MiLB player development, winning is number four. A young player's health and development will never be compromised to win a game just as a Dodger arm will not be compromised to claim a no-hitter and potentially perfect game.
Congrats to baseball alum, Austin Chubb (2011-12) who has been named manager of the Great Lakes Loons, Class A affiliate of the LA Dodgers. Chubb was named the Pioneer Manager of the Year in 2019 after leading Rookie-level Ogden to a 54-22 record. #LetsGoMocs #MocsBaseball pic.twitter.com/KeJGswB1nh

— Florida Southern Mocs (@FSC_Mocs) February 9, 2021
Big week ahead for Dodger Poke.
Talking with High A Great Lakes manager Austin Chubb, and Flame throwing Top 30 Pitching prospect, Carlos Duran, has also agreed to a question and answer interview.#Dodgers #MLB #baseball @greatlakesloons pic.twitter.com/LLDY3Q5Egs

— Dodgers Daily (@dodger_daily) January 31, 2022