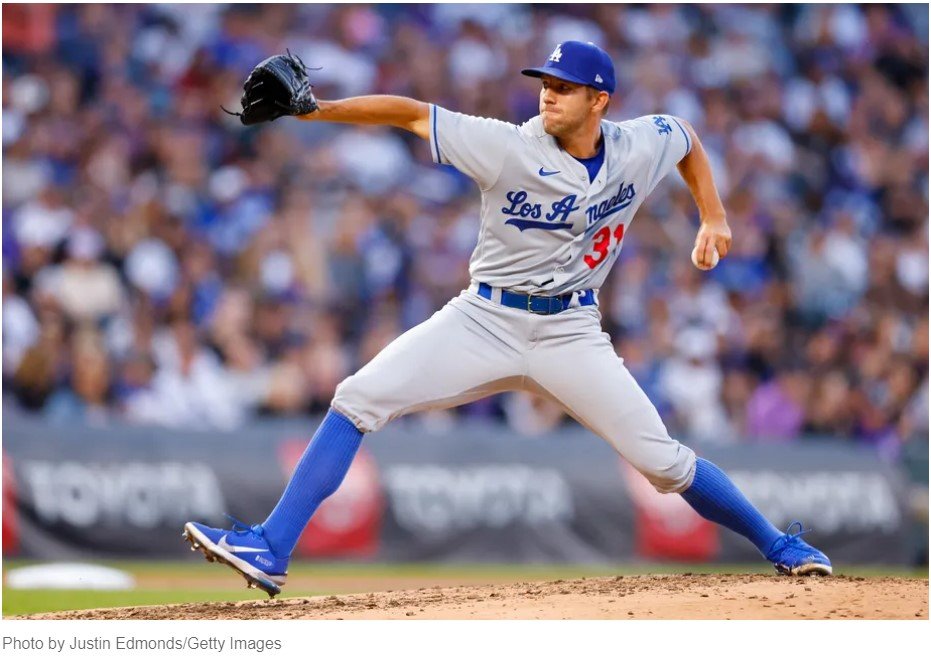 Tyler Anderson pitched 6 more shoutout innings.  He now has 26 consecutive scoreless innings, so he has a looooong way to go to catch Orel and 59 scoreless innings.  Tyler leads MLB in victories with 7.  He now has a 2.59 ERA and 0.95 WHIP.  53-6 strikeout to walk ratio.  That is phenomenal.  He has walked 2 since the beginning of May.  That is 6 starts and 38 IP.
Where would this team be without Tyler Anderson and Tony Gonsolin (1.59 ERA).  Let's not forget that while Walker Buehler (3.22 ERA) has not dominated against that one complete game shutout, he still wins games.  He is 6-1.  Clayton Kershaw is 4-0 (1.80 ERA).  That is 23-1 for 4  starting pitchers.  That is some fantastic starting pitching.
Kershaw goes to RC on Sunday for his rehab start.  He is hoping to go 3-4 IP and maybe throw another in the bullpen.  If all goes well,, Kershaw could be back next weekend to face SFG.
Andrew Heaney and Max Muncy are headed to OKC for rehab starts this weekend.
Trea Turner now has a 26 game hitting streak.  CT3 has a far more modest 5 game hitting streak.
Mookie Betts has to sit.  His OPS has dropped to .998.😍😍
Tyler Anderson Scoreless 6 IP with 5 Ks
Cody Bellinger going deep for #6.
Zach McKinstry going deep for #1 (That was for you Badger).
Trea Turner insurance run single 
CT3 insurance run HR
Daniel Hudson getting 4th out in a 4 out save.
Okay, I am calling it.  Walker Buehler finds his 4-seamer on Gil Hodges Day, and dominates the Mets.