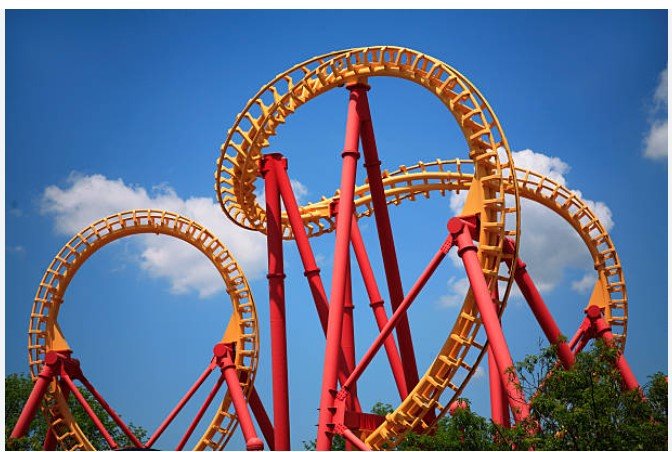 Face it, this season has been a wild ride. More ups and downs than we have seen in years. I cannot remember a season where a Dodger team has had to overcome so many injuries and happenings to get to where they are now.
Resilience, chemistry, a we don't quit mentality. This team has all of those plus a genuine affection for each other. Unlike some other teams, the rookies are tutored by the vets, and the new guys are welcomed as brothers.
Former teammates from other teams are reunited with close friends. And it shows. Freddie and J-Hey, Mookie and JD. Kike coming back to the place where he established himself as a major league player.
Miggy Ro brought in to be a backup for Lux, instead becoming the starting SS and a steadying force on the defense. The Freight Train, Peralta, bringing the base hit celebration and a youthful enthusiasm for the game to the field and the clubhouse.
Heyward mentoring the kid, Outman, Kershaw, mentoring the kids, Sheehan, Miller, Stone, Grove and Pepiot. Veteran players getting their careers back on track and loving being part of a winning organization. On top of that, slapping the little sister city of San Diego right in the mouth with all their star power and leaving them to lick their wounds this winter and decide which direction to go next.
Players bringing fun to their game with the midseason acquisition of the Freddie dance. A better celebration than putting on a fishing vest, or a gold chain with the letters SD on it.
Just think, this team at some point in time this year lost every starting pitcher on the opening day roster! How many teams win their division after something like that?
Losing their starting SS before spring training was even over and replacing him with a veteran who was expected to be good defensively, and not add much to the offense. Then come August, he turns the offense up a notch or two and now stretches it so there are virtually no black holes in the order.
A special team for a special year. Win or lose the rest of the way, this has been an unforgettable year. At this point, I am very pleased with what has transpired. They defied the pundits who said they were at best, the third best team in the division, let alone the NL.
They have their destiny in their own hands. The remaining players from last season's disappointing end are determined to not see that happen again. I would venture to say that this team is going to spend the time between the end of the season and the NLDS a little differently.
They will not go into that series flat. They will be prepared mentally and physically for whoever they might face. And it is going to be fun to watch.
09-20-2023 – MiLB Game Summary Reports
Midwest League Championship Series
Great Lakes is also in a League Championship Final: Midwest League.  They lost to the Cedar Rapids Kernels (Minnesota) in Game 1 after leading 6-5 going into the 9th.  24 year old (23 baseball age), 10th round pick in the 2021 draft, Michael Hobbs, pitched a 1-2-3 8th inning.  After the first batter flew out in the 9th, Hobbs seemingly fell apart.  BB, HBP, 3-run HR, single before being lifted for Lucas Wepf.  The first batter Wepf faced hit a 2-run HR before getting the final 2 outs.
Midwest League Championship Series
Great Lakes Loons 4 – Cedar Rapids Kernels (Minnesota) 2 – Game 2
Game 2 started out very well for Great Lakes.  23 year old LHSP, 11th round pick in the 2021 draft, Justin Wrobleski, started and pitched 4.0 scoreless innings, allowing 3 singles and registering 6 Ks.  Unfortunately, the rains came and suspended the game in the bottom of the 5th, and Wrobleski was not able to return the next day.
As the game resumed on Wednesday, 24 year old LHRP Jack Dreyer (UDFA), allowed the first run in the 5th on a single, fielder's choice with runner moving to 2nd, and a single.  Three relievers shut down the Kernels into the 9th.  For the 9th, Michael Hobbs came in trying to make up for his prior playoff game.  Instead he walked the first two batters he faced, and a single scored the 2nd run.  Hobbs was lifted for 22 year old LHRP IFA Benony Robles, who retired the side without any further runs being scored, 2 via K.  He left both runners he inherited stranded.
Midwest League Championship Series
Cedar Rapid Kernels (Minnesota) 7 – Great Lakes Loons 6 (7 innings) – Championship
Game 3 was played following the end of Game 2.  Maddux Bruns was the starter in this winner take all championship game.  Bruns allowed a run in the first on 2 singles and a sac fly.  He loaded the bases with 3 BB, and was lifted for Jared Karros.  Karros struck out the first batter he faced, but on a 2-1 pitched he grooved a pitch that Emmanuel Rodriguez hit a Grand Slam.  It was Rodriguez's 3rd HR of the playoffs.  Karros got the 3rd out via a K.
After Great Lakes fought back to get the score to 5-4 in the 5th, Karros surrendered 2 additional runs.
GL fought back again in the 7th with a 2-run HR by Dalton Rushing.  Griffen Lockwood-Powell  flew out to CF to end the season.
Key Performers:
Dalton Rushing – 2-2, 2 BB, 2 runs, 3 RBI, double (2nd playoff) HR (3rd playoff)
Kenneth Bettencourt – 2-3, double
OKC Dodgers 13 – Albuquerque Isotopes (Colorado) 8
River Ryan started his 2nd AAA game, and this one went a bit better.  He got through 4.0 IP.  He gave up 3 runs, only 1 earned.  6 hits and 5 Ks were the final metrics for Ryan.  Ryan should be in the rotation for OKC with Nick Frasso and Landon Knack next year.
Michael Grove entered in the 7th.  He faced 5 batters, struck out 4.  The only batter to reach off Grove reached on a Strike 3 WP.  This may have been Grove's last rehab assignment outing, as he is expected to be reinstated off the IL this weekend.  He will be pitching out of the bullpen.
Alec Gamboa breezed through the 8th but in the 9th, he allowed 3 singles to load the bases, and after the 2nd out, he walked a run in and Jake Reed was brought in to shut it down.  The first batter he faced hit a grand slam.  He allowed a single and walk before registering the 3rd out to end the game.
OKC went scoreless in the first two innings, but scored in the next six innings.  6 of their 13 hits were XBH.  9 RBI's were generated from three players: Miguel Vargas, Michael Busch and Óscar Mercado.
Key Performers:
Miguel Vargas (Leading off and DH) – 2-6, 1 run. 3 RBI, HR (9)
Michael Busch (3B) – 2-6, 2 runs, 2 RBIs, double (26), HR (26)
Óscar Mercado – 3-5, 3 runs, 4 RBI, double (9), HR (12) (Grand Slam)
Ryan Ward – 2-3, 1 BB, 1 run, 1 RBI, triple (6)