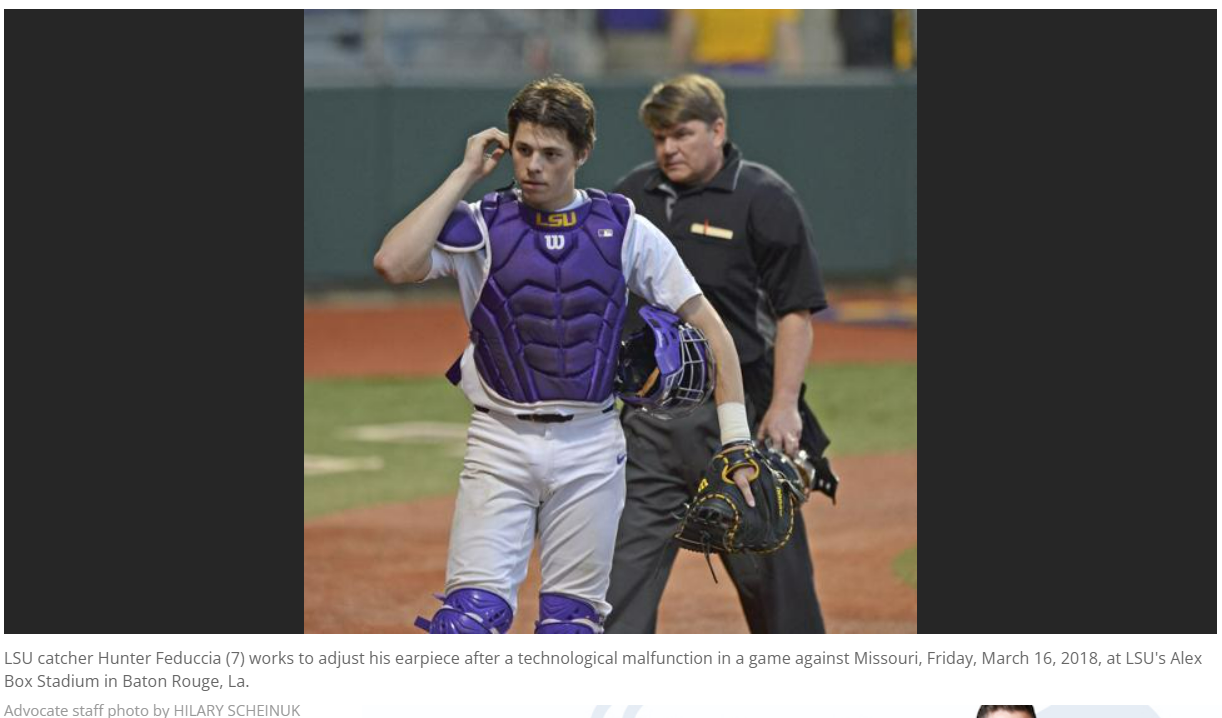 I was reading MLBTradeRumors and saw that Tyler Stephenson (Reds catcher), who just returned from the IL with a broken thumb, has now broken his clavicle.  Both injuries were incurred on foul balls.  This is actually the third stint on the IL for Stephenson this season.
Stephenson (25) is one of the games budding young stars at the catching position.  In limited time in 2022 (166 AB), Tyler is slashing .319/.372/.482/.854.  Here are videos on his last three injuries.
Concussion
Broken Thumb
Tyler Stephenson left today's game after a foul tip hit his throwing hand pic.twitter.com/XBPzL6Vl12

— ATBBTTR (@ATBBTTR) June 9, 2022
Broken Clavicle
It's funny how my brain sometimes works.  Now the Reds need a good backup catcher to come in when Stephenson cannot.  Chris Okey (recently DFA'd), Michael Papierski, and Mark Kolozsvary are the three youngish ones after Aramis Garcia.  The Reds might be looking for a lottery ticket and potential backup upgrade here.
The Dodgers have a boatload of young catchers and just this past weekend drafted another catcher, Dalton Rushing (Louisville).
But most keep forgetting about Hunter Feduccia, and I think that is regrettable.  He is not considered a top prospect by any publication.  He wasn't even included in the top 51 by FanGraphs, while all but Quiroz on the above list were.  But Hunter Feduccia is not a quitter.  All he has done while playing in the LAD system is play well.  He has climbed all the way to AAA and is playing well in that arena.
Feduccia is something of a late bloomer. He didn't start until his final season at Barbe High School's powerhouse program in Lake Charles, Louisiana.  In that senior season at Barbe, he batted .353, earning all-district recognition.
His ultimate goal was to play for his dream team, the LSU Tigers.  With that in mind, he was recruited by and chose to play for LSU Eunice (2 year JUCO program).  At Eunice he hit .390/.500/.597/1.097 for his 2 combined years.  He had 9 HRs and 90 RBIs, with 71 BB against 39 K.  He was also named the 2016 and 2017 Defensive player of the year for LSU-Eunice and was named the Gold Glove Award winner in 2016 after posting a .997 fielding percentage as a catcher for the Bengals.
After signing with LSU, Feduccia enjoyed an excellent summer in the Northwoods League at the plate while playing outstanding defense.  He played for the Rockford (Ill.) Rivets and batted .348 (64-for-184) with 18 doubles, one triple, seven homers, 41 RBI and 43 runs.  He was voted the No. 4 pro prospect in the 2017 Northwoods League by Baseball America.
This was not at all a surprise to his LSU Eunice coach, Jeff Willis, who said:
"I thought last year he was the best catcher in junior college baseball, not just from the catching standpoint, but he supplies a power bat in the middle of somebody's lineup," Willis said. "To be able to get the combination of those two things is very rare in that position."
Now he was enrolled at LSU ready to fulfill his dream.  Feduccia did not get to showcase his talents in his one year at LSU, because he too was hit by the injury bug.  Before the season started, Feduccia was struck on the mitt by one of his teammates on a follow thru swing that broke a bone in his glove hand.  After returning, he was struck by a foul ball hit by a Texas A&M batter and broke a bone in his throwing hand.  It was a tough start to a year that he was supposed to get noticed for a high draft pick out of LSU.  Feduccia did not miss much time out of the lineup with either injury.  This would seem to indicate that he was very important part of the LSU Tigers lineup.  But after those two broken hands, he never got untracked.
At LSU, he appeared in 56 games (48 starts at catcher), batting .233 with 10 doubles, one triple, three homers, 31 RBI and 22 runs.Per a January 2018 article from the Advocate, LSU Coach Paul Mainieri had this to say about Feduccia.
"I don't even know if Hunter Feduccia realizes just how good a ball player he's capable of being," Mainieri said. "He can really be an outstanding player if we can just get him to shift it into another gear. Just to give a little bit more and give a little bit more focus and intensity. I think the kid could be a tremendous all-around ball player that could really do a lot in his post LSU days, as well." 
Mainieri also spoke of his plate covering ability with the bat.
"He doesn't really have a weakness at the plate," coach Paul Mainieri said. "He handles all kinds of pitchers, he handles all kinds of pitches, he covers the whole plate with his swing and uses the whole field. He has occasional power; he's not going to strike out much and he hits in the clutch."
After his junior season at LSU, Feduccia was drafted in the 12th round in the 2018 draft by the Los Angeles Dodgers.  After signing with LAD, he was assigned to Ogden (College Rookie League).  After 3 games and 8 ABs, Feduccia was promoted to Great Lakes (Low A at the time).
In 2019, Feduccia started again at Great Lakes, but after batting .288/.399/.457/.856 in 184 AB, Feduccia was promoted to Rancho Cucamonga (High A at the time).
He lost a full year in 2020 as he was not part of the 60 man roster the Dodgers had.  Their five catchers were:
In 2021, Feduccia was a non-roster invitee to Spring Training, and was later assigned to Tulsa (AA), where he hit .254/.343/.398/.741 with 11 HRs in 180 AB.  Nothing to catch anyone's eye, but enough to continue moving forward. 
In 2022, back at Tulsa, in 144 ABs, he hit .250/.344/.511/.855 and 8 HRs.    He was promoted to AAA and in a small sample size (39 PA), Feduccia is batting .306/.359/.722/1.081, with 6 doubles and 3 HRs.  For his MiLB career he is batting .264/.361/.418/.780.  Not All Star numbers, but serviceable for a good backup catcher with good defensive skills, which Feduccia has.
Just as previous coaches had predicted, Feduccia's power potential would start to blossom as he got older.  Prior to this year, Feduccia had 14 HRs in 3 years. He already has 11 thus far this year.  While his power numbers mount, so will his star begin to rise.
He will never be a top prospect, but could he be another late bloomer like Jacob Stallings or Austin Nola?  Nola did not reach ML until he was 29, while Stallings was 29 before he reached 75 PAs.
With Smith and Barnes with LAD at least through 2024, and the fact that LAD will have at least one former ML catcher at AAA for emergency, Feduccia is probably blocked to ascend to LAD.  Feduccia is already Rule 5 eligible, but with the number of players that will need to be protected this winter, it might behoove AF/BG to move Feduccia or risk losing him in December.  Maybe Feduccia and Zach McKinstry can both be traded so that we can see how they could both grow into at least semi-regulars with another club.
MLB Team
Mookie, Trea, and Freddie continue to dominate with HRs.  Gavin Lux gets another 2 out run scoring triple.
Mookie's HR was special.  It was his 200th career HR.
.@MookieBetts rounds the bases for the 200th time! pic.twitter.com/11evDtvGio

— MLB (@MLB) July 24, 2022
Mookie Betts 200th career home run puts the Dodgers on the board first against the hated ones. #TrueDodgerpic.twitter.com/YQN2waJYUM

— Dodgers Tailgate (@DodgersTailgate) July 24, 2022
Stop me if you've heard this before. Trea Turner has a 10-game hitting streak.pic.twitter.com/gzhFk6VcLv

— Dodger Blue (@DodgerBlue1958) July 24, 2022
Very happy the Dodgers have Freddie Freeman pic.twitter.com/pjlkC78Ztb

— Blake Harris (@BlakeHHarris) July 24, 2022
Gavin Lux has been peppering the right field corner for triples.pic.twitter.com/mZKcuPHNiV

— Dodger Blue (@DodgerBlue1958) July 24, 2022
The Dodgers needed all four runs with their perilous bullpen imploding yet again.  In the three games, the starting pitchers:
The Bullpen – 10.0 IP, 8 runs.  Other than Caleb Ferguson and Evan Phillips, I do not have confidence in any of the other relievers.
Max Muncy watch for July – .120/.266/.340/.606.  Of his 6 hits in the month 3 are HRs.  24 Ks and 11 BBs in 61 PA.  (39.3% K rate).
Yet they keep winning.