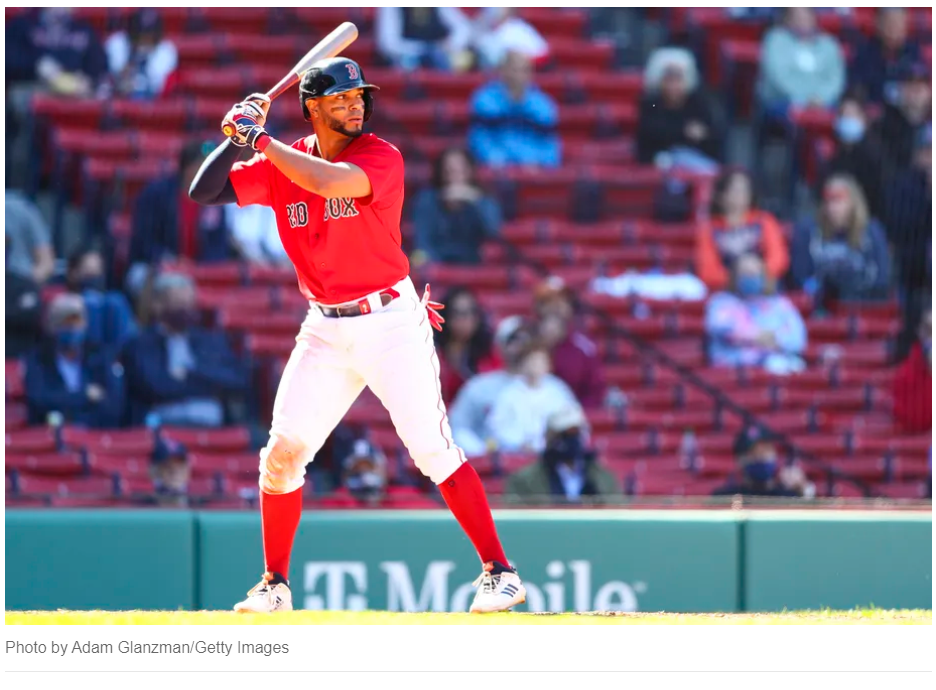 There has been a lot of conversation in the blogosphere about player opting out of existing contracts.  The three most readily discussed are Carlos Rodón, Xander Bogaerts, and Carlos Correa.  Rodón and Bogaerts are both Scott Boras clients which makes it difficult to believe that AF will make a play for either.  I cannot remember AF negotiating with Boras for one of his client's and getting that player to sign with LAD.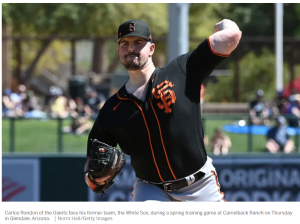 At the right price (a price I am sure Boras will not agree is right) either or both players would be welcome additions to the LAD family.  They COULD be positions of need depending on current LAD free agents.
Bogaerts can opt out of three years and $60MM.  It is almost a slam dunk for him to opt out.  I think Boras will wait to see what Turner signs for and then use that as the starting point.
Rodón can opt out of one year $22.5MM.  Can he move into multiyear guaranteed 9 figure salary territory.  Luis Castillo set the bar, and I am sure that Boras will do his best to exceed that barrier.
Correa has two years and $70.2MM remaining that he can opt out.  I only mention this because there will be teams that may want to explore Corey Seager type contracts for Correa.  I just hope and pray it is not LAD.  There is no room in the Dodger clubhouse for cheaters, much less unapologetic cheaters.
But there are others who seem fairly certain to opt out of their contracts for larger paydays.
Future HOF RHSPs Jacob deGrom (1 year $33.5MM) and Justin Verlander (1 year $25MM) will be looking for Max Scherzer type contracts.  Do they Dodgers look to bite here?  I am guessing that is a hard no for AF.
Two other pitchers that maybe the Dodgers will take a look at.  One is a back of the rotation starter and one is a potential lock down reliever (not closer).
Walker should be able to easily surpass $3.0MM in a FA contract. Walker is three years younger than is FA RHSP Chris Bassitt, two NYM pitchers who figure to get some attention.
Suarez was a closer in Japan and has had a very good 2nd half in 2022. Since May 23, the 31 year old SDP RHRP has thrown 26.0 IP with a 1.38 ERA.  He has inherited 9 runners, and only 1 has scored.  He has 33 strikeouts against 12 walks, and has allowed 0 HRs.  He is not going to get closer years or money, but he could get Joe Kelly years but at less than Kelly's $8MM AAV.  With the number of pitchers in the Dodgers paddocks, do they contemplate a pitcher at that level.  The Dodgers will not have a reliever with more than a one year guaranty, so a 2-3 year deal will not be that onerous.  As an aside, I really like this guy.  I hope he opts out and signs with LAD.
Then there is the one that intrigues me the most.  Cardinals 3B Nolan Arenado can opt out of his final five years and $144MM.  Arenado has proven that he is not a Coors Field product with his MVP level 2022 season.  Freddie Freeman received a six year $162MM deal with the Dodgers, some of which is deferred making it more of a $148MM deal.  Some are speculating that he could command 6 years in the Anthony Rendon $35MM AAV range for $210MM.  Arenado grew up a LAD fan, but has loved his time in St. Louis and if he does decide to opt out will give the Cardinals every opportunity to re-sign him.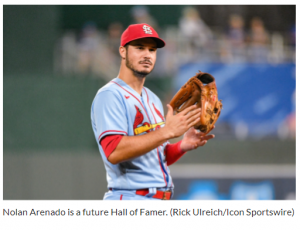 If the Dodgers decide to go with Lux at SS, do they replace Trea Turner's bat with Arenado?  No, it is not a position of need, but neither was Freddie.  Do you turn down an opportunity to bring in a quality bat and GG like Arenado?  Of course it is a long shot, but so was Freddie.
Other player options that look from the not very likely to opt out scenario to no way in H*** do they opt out.
There are going to be a number of FA discussions in the off season, and some of those will be as a result of some of the above players deciding to bet on themselves and opt out of guaranteed deals.
I know Bogaerts and Rodón have received some interest from LAD fans and some fans not so much interest.  Are their any others that you would like to see opt out and for LAD to pursue?
MiLB Game Summary
Salt Lake Bees (LAA) 1 vs OKC Dodgers 3
This is the game many LAD fans were looking forward to with Tony Gonsolin making a rehab assignment.  He was scheduled to go 2.0 innings, and he pitched 2.0 scoreless innings.  He allowed just one hit, and struck out 2.  He threw 27 pitches (17 strikes).  If he comes out of this outing feeling good, he will be activated on October 2 or 3 against the Rockies for his final tune-up.  Doc has already said that Tony will only go 4.0 IP in the NLDS.  5 pitchers followed and completed 7 innings allowing 1 run on 5 hits, 3 walks, and 7 Ks.  Keegan Curtis pitched 2.1 innings, gave up the run, but got the win.
.@Dodgers righty Tony Gonsolin was 💪 in his first rehab start for the @okc_dodgers:
2 IP
1 H
0 R
0 BB
2 K
27 pitches, 17 strikes pic.twitter.com/BINNBSrbaS

— Minor League Baseball (@MiLB) September 28, 2022
OKC outhit Salt Lake 7 hits to 6, so neither team had a prolific offense.  Jason Martin went 2-3 with a double (25).  Omar Estévez hit his 3rd HR while Edwin Rios hit his 17th double.  Ryan Noda stole his 20th base of the year.
OKC will play their final game of the year on Wednesday 11:05 AM PT.  Jon Duplantier will get the starting assignment for the Dodgers.