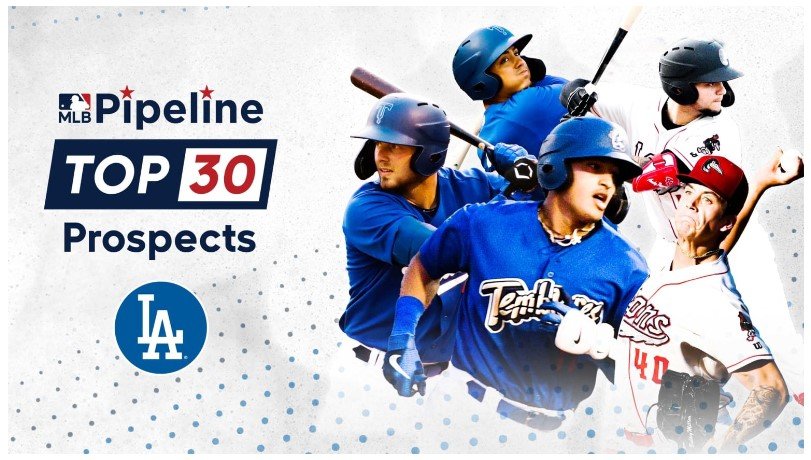 This post is in response to Badger's query on the prospects, and their proximity to being promoted in 2023.
I appreciate the plaudits, but I have not scouted these players like Jim Callis (MLB Pipeline), Jonathan Mayo (MLB Pipeline), Eric Logenhagen (FanGraphs), Kiley McDaniel (ESPN), Keith Law (The Athletic), Jeffrey Paternostro (Baseball Prospectus), Jarrett Seidler (Baseball Prospectus), Justin Lorber (futuredodgers.com), and others.  I read everything they write, I listen to the podcasts, I read their chats.  I also read MLBTradeRumors (as a premium member) that gives me names of prospects in premium reports and chats.  I then go to the other sources for more information.  Just like me, none of the above names have any clue what AF is planning.  I am betting that AF has every Dodger player down through the DSL rookie level slated somewhere on the organizational depth chart, with their own grading chart.
While I believe I am as informed as any other Dodger Blogger, I also pride myself in acknowledging and reporting that not every prospect is going to be a star for the Dodgers.  I love the Dodgers MiLB players (all of them, but some more than others).  However I also love MiLB baseball in general, and I follow a lot of MiLB players.  As an example, in 2017, when Cody Bellinger was sent back down to OKC at the beginning of the year, their first series was against the Iowa Cubs.  The Cubs had a 2B that I really liked, and wrote that the Dodgers should do whatever they could to get…Ian Happ. Happ was promoted that year after a short stint in AAA. He is now more of an OF.  While he may not have become the star I thought he might become, he is still a solid ML player.  He was an All Star in 2022.
Now that I have procrastinated long enough, I will try to give an answer.
Every prospect is a potential addition to a trade package.  But I would guess that Diego Cartaya, Bobby Miller (because of his ceiling), and Miguel Vargas would be closest to untouchable.  Although I would be hard pressed to trade Gavin Stone or Dalton Rushing. Stone is too enticing with that swing and miss stuff, and too much is unknown on Rushing.  I would have preferred to see Rushing pushed a bit more, but I don't get access to those internal discussions.
One has to consider who the trading partner is and what they may need in the LAD prospect pipeline.  Miami has a boatload of young controllable pitchers already on their roster, with others at the top of their prospect list.  The Dodgers have a cadre of RHP prospects, but none that would entice Miami.  Miami is looking for bat to ball skills position players.  They tried the power route last winter and flopped.  With their big ballpark the hit skill is more important than the power skill.  We know the Dodgers are doing whatever they can to develop the power over bat to ball skills in MiLB.  Outside of Miguel Vargas, all of their ML ready position player prospects have strikeout concerns.  That includes James Outman, Michael Busch, Andy Pages, José Ramos.  Jake Amaya (19.7%) and Eddys Leonard (21.0%) have the best bat to ball skills other than Miguel Vargas.  Unless Miami is talking about Sandy Alcantara (and they are not), I am not including Vargas.  But that is who they would covet.
Bottom line, it is hard to determine who would be of more interest to trading partners.  Different prospects for different clubs.
Closest to LAD:
Miguel Vargas should be the starting LF next year, with CT3 going back to his Swiss army knife role. He does not have the power, but there are enough Dodgers with power, they could use a LF with his hit skill and with 15-20 HR power. He does not have the defensive skills yet, but more one-on-one mentoring from Mookie Betts, and he could become more than adequate.  He has more than enough of an arm for LF.  Overall he can be a solid ML LF.
James Outman – Depends as to what happens with Cody Bellinger, and I do believe that Bellinger will be tendered. Outman would be someone a lot of teams would be interested in.  He strikes out at 27.2% at MiLB, and 43.75% at ML (although waaaaaay too small sample size).  He reminds me of Scott Schebler who would not have made the LAD roster as a regular, but did so for Cincinnati for three years.  He hit 30 HRs in 2017.  Might Pittsburgh be interested in James Outman in a package for Bryan Reynolds?
The RHP pitching trio Ryan Pepiot, Michael Grove, and Bobby Miller should all play at the ML level next year. The following pre-supposes that Clayton Kershaw will re-sign, Tony Gonsolin will be healthy, Dustin May will also be healthy, and the Dodgers will find a new contract for Tyler Anderson, or another starter outside the organization.  All to slot in behind Julio Urías.
Ryan Pepiot could make the roster out of ST if he goes to the bullpen. His power fastball does generate a lot of swing and miss, and his changeup has a chance to be special. Tommy Kahnle special. He does need to work on his command, but that is going to come with confidence.  He needs to believe his "stuff" is good enough at the ML level.  Hopefully for him, that confidence comes in an avalanche this winter. If he remains a starter, I see him with Michael Grove.  They can duke it out for #6.
IMO, Michael Grove is a clone to Ross Stripling and Mitch White. He will bounce back and forth as needed.  For LAD he is a 6th starter or multi-inning reliever.  The Dodgers seem to prefer someone like Andre Jackson as the multi-inning reliever and keep the starter prospects back in OKC in a steady rotation.  He would be in the rotation for a number of non-playoff level teams.
I do not think that Bobby Miller makes the rotation out of ST. But it might not take long.  There are still things that Miller needs to work on to get to his ceiling as a frontline starter.  He needs to command that fastball.  There are games he is lights out, and others that the fastball gets too much of the plate.  He can work out those kinks at OKC at the beginning of the year, but he will pitch for LAD at some point in 2023.  Maybe he will impress enough to stick.  Here is a Bobby Miller question in a recent Eric Logenhagen's chat:
Is Bobby Miller's command going to be good enough to be a top of the rotation starter?
Eric Logenhagen – "Maybe, but the shape of his fastball may also be a barrier.  Still a good player, I'm not one to throw around TOR."
Gavin Stone is the most intriguing RHP in the LAD system. He came out of virtually nowhere to push himself from Great Lakes (A+) to OKC (AAA), and excelled at every level. He was sub 1.6 ERA at all three levels. He threw more innings than any other LAD MiLB pitcher (121.2), with 168 strikeouts (12.4/9 innings), and 44 walks.  He allowed 3 HRs all year.  He had a special year, and was rewarded as LAD MiLB Pitcher of the Year.
The question with Stone is that he is really a two pitch pitcher (fastball, change) with an occasional slider. Can he live on those pitches at the ML level, or will he have to go into the bullpen and become a late inning high leverage reliever. His fastball is mid to upper 90's and has tremendous life. I think the Dodgers are intrigued enough to let him continue to start at OKC and see if he can continue to develop a suitable third pitch.  If he can further develop that slider into a swing and miss pitch, he could emulate Andrew Heaney without the HR ball.
Stone is one I like a lot.  He will pitch for LAD next year in some capacity.
Michael Busch can play ML baseball, but he is blocked by multiple Dodgers. He will be protected in December, and be on the 40 man.  If there is a top prospect who would be most considered to be included in a trade package, it would be Busch.  If he does not get traded, he will end up back in OKC waiting for something to open up.  He has the requisite power to succeed at the ML level, but he needs better bat to ball skills and cut down on his strikeouts.  Dodgers like this quality of player at OKC for emergency call up.
Jake Amaya can play ML SS, but can he hit enough to stick? He is not going to get the chance to play SS for LAD, so maybe he gets moved this winter.  If not traded (and probably will not be) he will return to OKC and continue to develop his bat.  He will be a major league player.
I am going to include Hunter Feduccia in this. He has zero chance of making the LAD roster unless Smith or Barnes get injured.  He is good insurance at AAA, or because of the dearth of catchers in MLB, maybe he falls into the Busch and Amaya camp.
One name to keep an eye on with the Dodgers is LHRP Ben Harris. He will be in Glendale this Fall in the Arizona Fall League.  He has a chance of being fast-tracked through the organizational ladder.  He is a strikeout machine.  107 strikeouts in 55.2 IP. That is 17.3 strikeouts per 9.0 IP. He had 37 walks, and only surrendered 2 HRs.  He is a definite reliever prospect, and could move fast.
To Badger's specific questions.
How likely is Outman to replace Bellinger?  IMO, not very likely.  I believe AF/BG think Belli is a strong candidate to get his swing back.  I know many fans have doubts, but just like this year and last, he is going to get every opportunity to play his way back to being a ML hitter during his FA season. If not, he can walk at the end of the year. He is still an elite CF and has the speed the Dodgers like.  And while we have been fooled before, it sure looks like he is coming out of his season long funk.
Exactly when does Cartaya get a Major League job?   2024.  Although he could get called up in 2023 for experience.  I would still like to see him pushed more next year.  He will start at AA, but I hope he hits enough to get to AAA in the summer.
Pepiot, Miller, Stone, Grove. Of that group of names, who pitches early in the Majors next year?   Early, I will go with Pepiot and Grove.  However, I do think all four will be at Dodger Stadium at some point next year.  Miller then Stone.
Who is most likely to be traded?  I will go with Outman, Busch, Amaya, and Andre Jackson.  They are the most blocked, and most ML ready.  Although unless there is a ML top talent in return, I think they will all be with LAD next year.  I do not believe any of the four pitchers get traded.  The Dodgers rely on their pitching depth, and four pitchers ready to pitch at the ML level in reserve answers that bell.  That is why I still believe the Dodgers will try to re-sign Tyler Anderson or a similar back of the rotation pitcher.  I think Anderson is a strong candidate to get a Qualifying Offer this winter, and then restructure to get multi-year deal with a much lower AAV.