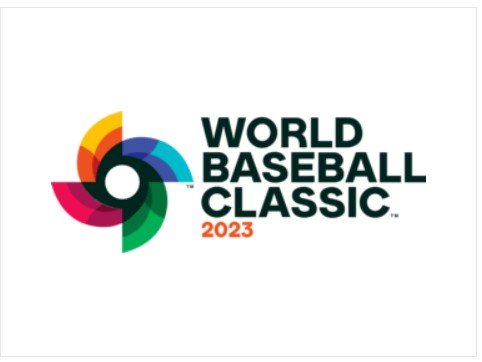 I have actually enjoyed some of the WBC games.  Team USA was supposed to be a dream team, and yet they scored 6 runs against the team that Canada scored 18 against, and got pummeled by Team Mexico in Game 2.  Team USA plays Team Canada on Monday at 7:00 PM PDT, and Team Columbia on Wednesday at 7:00 PM PDT.
Pool A – All five teams ended with a 2-2 record.  The tie breaker is:
The tied teams shall be ranked in the standings according to the lowest quotient of fewest runs allowed divided by the number of defensive outs recorded in the games in that round between the teams tied
Pool A – Cuba (1) and Italy (2) advance based on the tie breaker.
Pool B – Japan advances after going 4-0 in their 4 games.  Australia went 3-1 and advanced.
Pool C – Saturday:
Colombia 5 – Mexico 4 (10 innings)
Dodgers participating were Julio Urías and Austin Barnes.  Urías pitched 5.0 innings.  He retired the first 12 batters, but ran into trouble in the 5th.  First two batters, Jorge Alfaro and Elias Díaz, doubled for a run.  Reynaldo Rodriguez followed with a 2-run HR.  Urías then retired the next three batters in order.  Urías registered 6 Ks and 0 walks.
Rodriguez was the hitting star for Colombia going 3-4.  Rodriguez played 9 seasons in MiLB, never reaching MLB.  He has been toiling in the Venezuelan, Mexican, and Colombian Leagues (Regular Season and Winter) since September 2016.  For his 9 MiLB seasons, Rodriguez slashed .264/.335/.483/.818 with 116 HRs.  You would think he would have had a shot with some4 MLB team.
The other Dodger on Team Mexico is Austin Barnes,  Barnes went 2-4 with a double. Former Dodger Alex Verdugo went 1-5.  Another former Dodger, Guillermo Zuniga pitched the final 2.0 innings for Colombia for the win.  In his 2.0 IP, he gave up 1 hit, 1 BB, and 4 K.
USA 6 – Great Britain 2 
Trayce Thompson hit a HR off Adam Wainwright in the top of the 1st to give GB a 1 run lead.
Mookie Betts led off the bottom half of the 1st with a long fly to LF.  Paul Goldschmidt reached on a fielding error, moved to 2nd on a wild pitch, and scored on a Nolan Arenado double.  Arenado scored on a 2 out single by Kyle Tucker.
Kyle Schwarber slugged a 3-run HR in the 4th.  A pair of Cardinals joined again to score a run on the 6th.  Goldschmidt singled and came home on Arenado's 2nd double.
Adam Wainwright went the 1st 4.0 IP.  Kyle Freeland pitched 3.0 innings.  David Bednar closed out the 9th with 3 Ks.
Mookie went 1-5.  Nolan Arenado went 3-5 with 2 doubles, 1 run, and 2 RBI's.
Trayce Thompson went 2-4 for GB with a HR and a double.
GREAT BRITAIN SOLO HOMER!

Trayce Thompson gives his squad an early lead over USA!

📺: FOX and the FOX Sports App pic.twitter.com/KYwvPpIyUq

— FOX Sports: MLB (@MLBONFOX) March 12, 2023
Pool D (Saturday):
Venezuela 5 – Dominican Republic 1
A peek at the two lineups and you see very quickly that these two teams are stacked with super talent.
Venezuela:
José Altuve
Ronald Acuña Jr.
Luis Arráez
Salvador Perez
Gleyber Torres
Andrés Giménez
Anthony Santander
Eugenio Suárez
David Peralta
Dominican Republic
Julio Rodríguez
Juan Soto
Manny Machado
Teoscar Hernández
Rafael Devers
Wander Franco
Jeremy Peña
Jeimer Candelario
Gary Sánchez
Francisco Mejía
Venezuela vs. Puerto Rico
Which team moves to 2-0? #WorldBaseballClassic
7PM ET @FS1 pic.twitter.com/HQla3wZ5SU

— World Baseball Classic (@WBCBaseball) March 12, 2023
The star of this game was the Dodger's very own David Peralta.
In the bottom of the 4th, Venezuela loaded the bases with nobody out.  After an infield pop-up and a strike out, David Peralta stroked a 2-out, 2-run single into RF.
David Peralta and Team Venezuela take the lead! #WorldBaseballClassic pic.twitter.com/ZBrN45fJkb

— World Baseball Classic (@WBCBaseball) March 12, 2023
In the bottom of the 6th, Eugenio Suarez drew a 2-out walk.  David Peralta crushed a long double to CF to score Suarez.   Run scoring double
David Peralta again!!! #WorldBaseballClassic pic.twitter.com/0nZCezQ0DI

— World Baseball Classic (@WBCBaseball) March 12, 2023
For the game, Peralta was 2-3 with a BB and 3 RBI's.
Pool C (Sunday):
Canada 18 – Great Britain 8 – 6 ½ innings (mercy rule)
Canada – Freddie Freeman was 2-5, 3 runs scored, 1 BB, 1 RBI
Great Britain – Trayce Thompson – 1-3, 1 BB, 1 run. 1 RBI
Mexico 11 – USA 5
This was a train wreck for the USA.  Padres pitcher Nick Martinez and Royals pitcher Brady Singer surrendered a 2-run HR and a 3-run HR to  Washington Nationals 1B Joey Meneses respectively.
Team Mexico jumped out to an 11-2 lead after 7 ½ .  Team USA scored one after Kyle Tucker tripled and Tim Anderson singled him home in the 2nd.  They had three hits until the bottom of the 7th when Will Smith clubbed a solo HR.  In the 8th, Bobby Witt doubled home a run, and Tim Anderson doubled home two more.
Hitting star for Team USA was Tim Anderson.  Anderson went 2-4 with a double and 3 RBIs.
Team USA pitching was very generous. In particular:
Nick Martinez – 2.2 IP, 3 Runs, 5 Hits, 1 BB, 2 K, 1 HR
Brady Singer – 2.0 IP, 4 Runs, 4 Hits, 1 BB, 2 K, 1 HR
Daniel Bard – 0.2 IP, 4 Runs, 4 Hits, 1 BB, 1 K
LAD players offense:
Mookie Betts – 0-5
Will Smith – 1-4 HR
If Will Smith was on the Braves, they would have already inked him to an extension. Dodgers should lock him up.

Smitty's all-star catcher era starts this year.

— Doug McKain (@DMAC_LA) March 13, 2023
Pool D (Sunday):
Venezuela 9 – Puerto Rico 6
David Peralta had a run scoring single in the 4th, scoring the star of the game, Salvador Perez.  For the game, Peralta was 1-3, 2 BB, 1 RBI.  Salvador Perez was 4-4 with 2 doubles and a HR, 3 runs, and 5 RBIs.
Former Dodger Kiké Hernández played CF for Puerto Rico.  Kiké was 1-4 2 runs, and 1 RBI.
Venezuela now leads Pool D with a 2-0 record.
Israel 3 – Nicaragua 1
Former Dodger Joc Pederson played CF for Israel.  He was 1-3 and a HBP.  Former Dodger prospect pitcher Dean Kremer started for Israel.  He pitched 4.0 scoreless innings, 3 hits, 1 BB, 4 K.  And for Bums, Zack Gelof was 0-5.
Team USA pitching is not very good.  And the offense is very reminiscent of the 2022 Playoff Dodgers.  A lot of bark, no bite.  Thus far. Stay tuned.
Some of these games are more exciting than ST games with MiLB players.