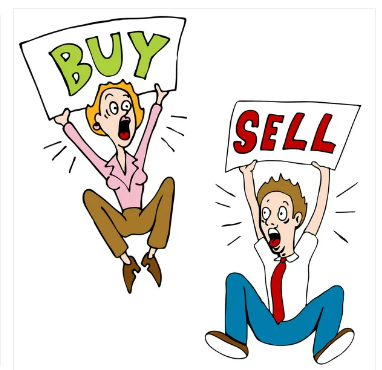 We have our first post All Star game trade deadline transaction.   The NYM were looking for a DH and found one on the Pittsburgh Pirates roster, Daniel Vogelbach.  Vogelbach was acquired in a one for one deal for RHRP, Colin Holderman.
"The 29-year-old has tallied 278 plate appearances across 75 games, hitting .228/.338/.430 with 12 home runs. It's not an impressive batting average, but he's walking at a massive 14.4% clip and hitting for strong power. By measure of wRC+, Vogelbach's production has been 18 percentage points above league average after accounting for PNC Park's pitcher-friendly nature."

"As for the Bucs, they'll add a controllable arm who can step right into the major league bullpen. Holderman, 26, made his debut earlier this season. He's tossed 17 2/3 innings of 2.04 ERA ball, striking out an above-average 26.9% of batters faced while inducing whiffs on a solid 12.4% of his offerings. Holderman has doled out a few too many free passes, but he's averaged nearly 96 MPH on his sinker and gotten strong swinging strike numbers on his mid-80s cutter-slider."
Both teams got what they needed.  The long term benefit will probably belong to The Pirates because of the longer control of Holderman, but Vogelbach will benefit the Mets this year.
That is the tradeoff.  A chance to win it all this year by trading future potential.  A chance, no guarantee.
For the next 11 days the trade ideas might be flying.  Dodger fans alone will have hundreds of deals that will be conjured up, and will be both acclaimed and admonished.
In the NL, LAD, NYM, and Milwaukee are currently first in their divisions. 7 teams are arguably out of the playoff picture…Colorado, Arizona, Miami, Washington, Chicago Cubs, and Cincinnati.  That leaves 5 teams fighting for 3 WC spots…Atlanta, San Diego, St. Louis, Philadelphia, and San Francisco.
In the AL, NYY, Houston, and Minnesota are leading their divisions. There are really only five teams (as of this post) that are out of the playoffs…Detroit, KC, Texas, LAA, and Oakland.  That leaves 7 teams fighting for the 3 WC spots…Boston Baltimore, Cleveland, ChiSox, Tampa Bay, Toronto, and Seattle.
That is 12 sellers, and it is doubtful that Arizona or Colorado will deal with LAD, so that is 10 teams that the Dodgers will make inquiries.
I personally think it is silly to think the Dodgers will be any part of the Juan Soto circus.  From a baseball standpoint, I am not convinced that teams will offer enough for Washington to consummate a trade.  But this trade may in fact be a business decision.  The Lerner's have the team on the sale market, and buyers are going to want to see a final disposition of Soto…either extended or traded.  In addition, the buyers may (probably) want Patrick Corbin and the majority of his contract moved.
Stephen Strasburg is a lost cost.  He has a no trade clause and is a 10-5 guy, so he cannot be traded without his permission.  He has ZERO desire to move from Washington.  He had his chance but he instructed Scott Boras to not to negotiate with other teams and instead agreed to the Nationals extension offer.
If the Dodgers do get involved in the Soto Circus, I am guessing that they would accept Patrick Corbin so that the prospect capital would not be as much.  From a baseball standpoint, that would not be favorable for Washington, but because they have made it clear they are looking to sell, payroll will be a deciding factor in the price, and the Lerner's are going to want to maximize their profit.
Regardless, I cannot see the Dodgers getting involved in this deal. My darkhorse club would be Texas.  Texas is the favored organization of Scott Boras.  With Marcus Semien and Corey Seager under contract for a long time, top prospects infielders, Josh Jung, Justin Foscue, Josh Smith, and Ezequiel Duran would be vulnerable, as would RHP Cole Winn and Owen White.
Most prognosticators have the Dodgers very interested in Luis Castillo.  Most trade pundits believe that Cincinnati should get comparable to what Minnesota got for José Berríos last year.  Blue Jays traded two highly ranked prospects, shortstop Austin Martin and right-hander Simeon Woods Richardson, both top 100 prospects.
The Athletic asked 9 of their writers to come up with a trade scenario involving Luis Castillo, and then asked Keith Law to critique it.  The Dodgers beat writer is Fabian Ardaya came up with the following proposal:
The trade: Dodgers send Ryan Pepiot, James Outman and Kyle Hurt to Reds for Luis Castillo and Tommy Pham.
Law's verdict: Depends on what the Reds think of Pepiot. I don't believe he'll ever have the control to start and that would make this deal way too light for the Reds.
That deal is less than what Minnesota got for Berrios, so it does seem unlikely.  For the Dodgers to get Castillo (or Montas), one of Pepiot or Bobby Miller will need to be included.  Of course there would be others included.
I do not believe the Dodgers will trade for Castillo or Montas.  I do not believe the Dodgers will trade for a bat, except if JD Martinez becomes available.
I do think they will inquire on Tyler Mahle (maybe!), José Quintana, or Martín Pérez as a back end of the rotation type starter, and move a starter into the pen.  Veteran late inning relievers will be most strongly discussed.
We have 11 days to see all of the crazy deals coming.  Will there be mountains of trades or molehills? I expect more deals closer to the August 2 deadline as more teams' fates become clearer.