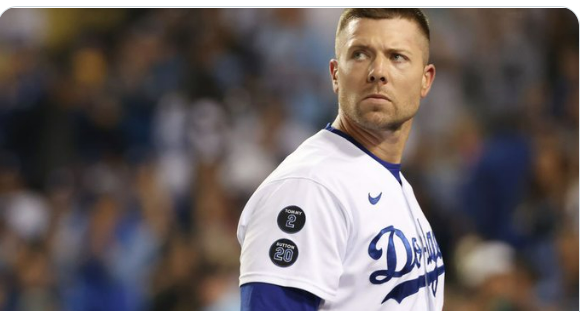 So you cannot win them all.  I was hoping, but the other teams are allowed to beat the Dodgers…especially when the Dodger's have seemingly forgotten how to hit.
Okay be honest.  How many predicted that Austin Barnes would be the first Dodger to hit a HR this year.  453 feet, so it was no cheapy. I have faced a barrage of Barnes haters with my support of him the last several years, and even I did not consider him.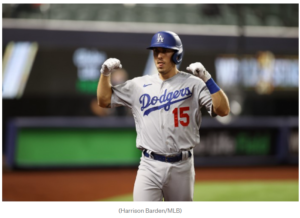 It is one game, and very early in the season, so we cannot make any fair assessments on Tony Gonsolin. The first time through the order, he could not get his breaking ball over, but that is a common trait at Coors.  His fastball was pretty straight and hittable. He allowed 4 hits and a walk to the first nine hitters, and was facing Charlie Blackmon and Kris Bryant with runners on 1st and 2nd and one out in the second. All of a sudden that splitter started to land for strikes and to fool batters. He got both on a Big K.
He almost got out of a similar jam in the first.  On the Rockies third hit of the inning, Mookie being Mookie, made a perfect throw to the plate to try and get Kris Bryant, but to me it looked like the ball and Bryant's knee got there at the same time.  The ball gets kicked out, and Bryant is safe for a 1-0 lead.  Not even the tying HR will stop the Barnes haters for blaming him for dropping the throw.
Gonsolin gave up a double to Ryan McMahon in the 3rd and stranded him.  But after 62 pitches (42 for strikes) that was his night.  Tyler Anderson came in to relieve the Catman in the 4th.
Tyler Anderson looks very much like he wants Andrew Heaney's spot in the rotation.  He got some bad luck in his 3rd inning of work.  CJ Cron reaches out and softly shoots a ball off the end of the bat into left field.  Next batter looking for the double play, Max gets the grounder but is a little too eager to get the lead runner and drops the ball only getting the hitter at 1st.  Then a ball in the dirt and Barnes drops to block it, but it goes off the shin guard and into the dugout moving Cron to 3rd.  Then Joe basically duplicates Cron's weak liner into LF for the RBI single.
With a little good luck, Anderson gets out of the 6th unscathed.  Instead he leaves losing 2-1, hoping the Dodger bats will come alive, and they did in the 8th.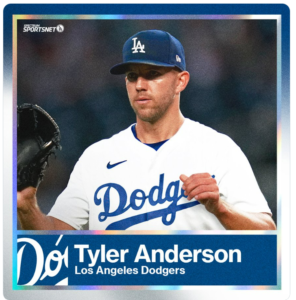 After the previous 10 batters were retired in order, Gavin Lux has another great AB early in the season.  He works the count to 3-2 and on the 8th pitch drives a pitch up over the plate into RF for a single.  Austin Barnes follows up with a bloop hit into RF moving Lux to 3rd.  With runners on the corner Mookie drops one into no-man's land for a tie running single.  Freddie then puts Sam Hilliard into the CF wall catching a long fly.  But what can only be described as poor base running, Barnes did not tag and move over to 3rd. He would have scored on the infield single by Trea Turner, but instead the bases were loaded for Max Muncy.  Max was unable to take advantage of the situation and popped out to CF Sam Hilliard to end the inning.
In the bottom of the 8th, Blake Treinen was pitching superbly.  His slider is unhittable. However, as good as Treinen is, even he cannot get away with leaving a 91 MPH cutter out over the middle of the plate, and Connor Joe did not miss it.  Rockies go to the 9th with a 3-2 lead.
In the 9th, Daniel Bard strikes out JT, Rios, and Belli to end the game.
Make no mistake, it was not the pitching that did the Dodgers in, it was the lack of hitting.  Seven LAD hitters have started and played in both games.  Betts, Freeman, Trea Turner, Muncy, JT, and Belli have gone a combined 7-51 with 14 strikeouts.  It feels
Then again, two of the three most ridiculed players on the LAD roster, Lux and Barnes come up big on this night.
Other Game Notes:
Who says JT's defense is faltering?  That diving grab of a pop foul into the dugout was fantastic. Also I know it is early, but has anyone else noticed that the humpback throws to first from JT seem to be straightened out and on a line?
https://www.mlb.com/gameday/dodgers-vs-rockies/2022/04/09/662931#game_state=final,lock_state=final,game_tab=videos,game=662931
How sweet was it to see Edwin Rios go oppo for his first hit in 2022?  Not so sweet his next two ABs,
I know he is in purple, but I still smile when seeing Connor Joe playing well at the MLB level.  It took him awhile, but he has a MLB job and is doing well.
Other Notes:
After going 4-7, A.J. Pollock left Saturday's game with what the White Sox announced as right hamstring tightness.  Pollock had just singled, but seemed to tweak his hamstring while making the turn around first base, and had to be replaced for a pinch-runner. He has always had right hamstring issues.  We will have to wait and see how long AJ is going to be out.
Corey Seager is 4-8 with a walk in his first two games with Texas.  And yet Texas is 0-2.
Sunday starters – Julio Urías vs. RHSP Antonio Senzatela
Okay, Dodgers.  Go out and win the series.