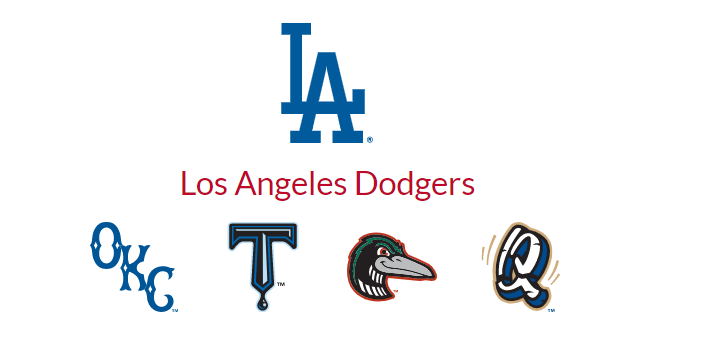 Great Lakes Loons 1 – West Michigan Whitecaps (Detroit) 5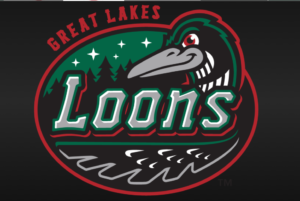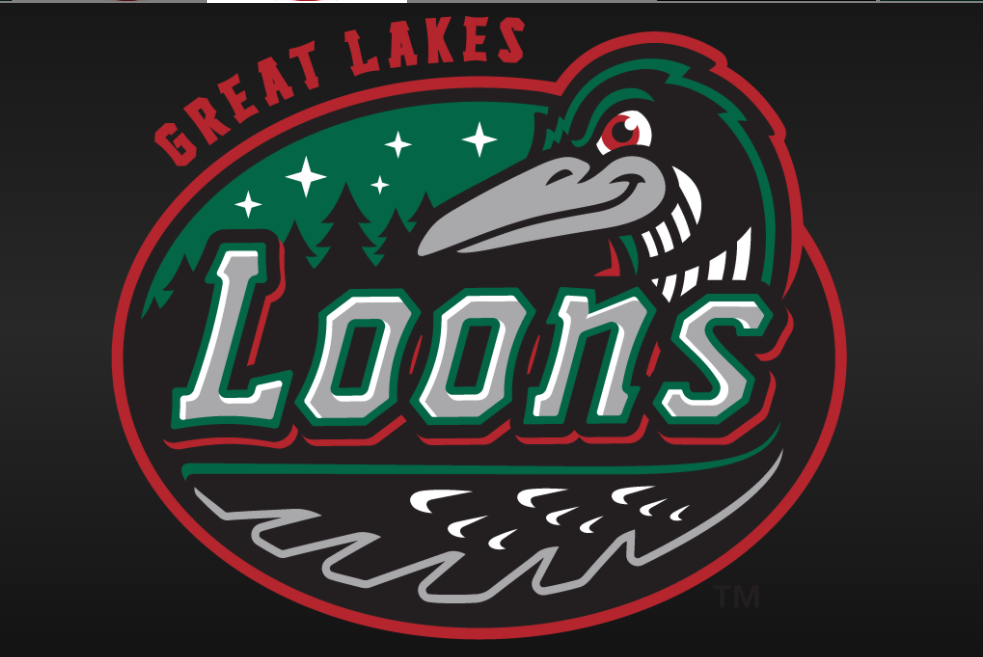 The Great Lakes Loons of the High-A Midwest League kicked off their 2022 season Friday evening with a 6:05 pm EDT start against the West Michigan Whitecaps. The game was also the home opener for the Loons at their Dow Diamond Park in Midland.
Hyun-il Choi, who was named the Branch Rickey Minor League Pitcher of the Year by the Dodgers in 2021, threw the first pitch of the season for the Loons. His first strikeout of the first batter he faced , ushered in a new season and the beginning of the team odyssey and player journey for the 2022 season.
The air temperature at game time was 46 degrees Fahrenheit, perhaps a bit cool for pitchers to begin their season. However, Choi was pleased to be named the opening day pitcher for the Loons and aware of the weather situation.
"It's like a normal game, but it's the opener and it's at home, so I know it's a little more special," Choi said. "I've never started an opener before, but I'm not nervous."
Choi perhaps was a good choice by Loons manger Austin Chubb as has former Dodger Hyun-jin Ryu as his role model. Manager Chubb elaborated for Hugh Bernreuter of mlive.com.
"He's kind of an old-school pitcher," Chubb said. "He doesn't throw in the upper 90s, but he's got great control in the strike zone. He can move the ball in and out. He can place it where he wants it. In an era where velocity is king, he uses other ways to get hitters out.

"Plus, there's still a lot of upside there. We expect the velocity to tick up."
Choi elaborated even further as he actually changed his pitching philosophy when he initially reported to camp for the Dodgers.
"In Korea, I was throwing gas," Choi said. "When I first came here, I was throwing with the other pitchers … and they were throwing a lot harder than I was. There was a big difference between Korea and here."

"So I started working on throwing strikes, where I wanted to throw it. My fastball is usually around 91 but can touch 95. In spring training, we did a lot of work, building up my strength to increase my velocity.

"It's cold. I don't want to hurt my arm trying to get more velocity. I want to see my velocity improve in the summer."
The Loons opening day lineup included:
Eddys Leonard 2B
Jorbit Vivas 3B
Jonny DeLuca RF
Leonel Valera SS
Imanol Vargas 1B
Ismael Alcantara CF
Joe Vranesh DH
Edwin Mateo LF
Kekai Rios C
Choi cruised through the first two innings on one hit while stranding the runner with a lead-off double in the second inning. Meanwhile Loons batters had struck out five times over those two innings but took a one run lead on a first pitch home run by outfielder Ismael Alcantara.
The Whitecaps touched up Choi in the top of the third inning with a single, two doubles and a sacrifice fly for three runs.  Two runs were earned. He threw 47 pitches, 33 for strikes.
Left-hander Jacob Cantleberry replaced Choi in the top of the fourth inning. In his two innings pitched he gave up one single, allowed no runs, walked three and struck out one.  Left-hander Julian Smith and right-hander Antonio Knowles followed with three scoreless innings on one hit, no runs, three walks and two strikeouts.
Right-hander Michael Hobbs finished the ninth inning and as Vin Scully would say the deuces were wild. He gave up two runs on two hits with two walks and two strikeouts.
At the plate the Loons were held to three hits, two by Ismael Alcantara, with the lone run on his home run.  On his other two outs he scorched the ball.  He was easily the Loons Player of the Game.
They fell 5-1 on opening night and collectively struck out 13 times.
With Brad Tunney and Noah Wolf in the radio booth this season all 132 Loons games can be heard on ESPN 100.9-FM, ESPN1009.com, Loons.com and on your mobile device using the TuneIn App. Along with the radio broadcast, all games are streamed digitally via MiLB.TV.
OKC Dodgers 8 – Albuquerque Isotopes (Colorado) 3
It was not a one run victory, but it was a victory nonetheless.  It was fireworks night at the ball yard, but it was Miguel Vargas who provided the in-game fireworks. This game marked the break out of Dodgers' 3B prospect.  Miguel got the green light on a 3-0 pitch and absolutely destroyed it. It was a monstrous high fly no doubt 2-run HR.  It was his 2nd hit of the night.  He looked much more comfortable at the plate, and hit the ball hard 4 times on the night.  I predict this is just the beginning of a strong offensive season.
Beau Burrows started for the Dodgers and went 4.0 strong innings.  He allowed 1 run, unearned due to a rare misplayed ball in CF by Kevin Pillar, 3 hits, 1 walk, and 7 Ks.  It was a nice outing for the 25-year-old RHSP.  Yency Almonte turned in a 3 up – 3 down inning with one K.  Sam Gaviglio came on in the 6th, and was roughed up a little, allowing two runs, 5 hits, 1 walk, and 4 Ks.  He did get the win.
Phil Bickford went to OKC to build up before he returns to LA, and he proceeded to shut down the Isotopes in the 9th to preserve the win.  It was not a save situation.
Jason Martin continued with his hot bat getting 2 hits including his 2nd double, and 2 RBIs.  He has hit in each of the four games. Tony Wolters had another 2 hit-2 RBI night.  The OKC offense went 6-17 WRISP.
Dodger pitchers had 12 Ks, marking the 3rd consecutive game they have registered double digit Ks.
Tulsa Drillers 5 – Wichita Wind Surge (Toronto) 4
The star on this night was Drillers RF, Andy Pages.  Pages went 2-3 with a 2 BBs, including a double and 3 RBIs.
The game started out with a James Outman single, followed with a Michael Busch walk, and Pages' double scoring Outman.  In the third, Pages and Justin Yurchak walked, and Ryan Ward singled home Pages for a 2-0 lead.  The Drillers thought they blew it open in the 6th.  With one out, Jacob Amaya doubled and was moved to third on a soft ground ball out by Jeren Kendall for the second out.  Outman and Busch followed with walks to fill the bases.  Andy Pages singled in Amaya and Outman, and Justin Yurchak followed with a single scoring Busch, giving the Drillers a 5-0 lead.
However the lead was not as safe as I would have hoped.
Gus Varland started for Tulsa, pitching 4.1 scoreless innings (62 pitches/33 strikes).  He was on the wild side, issuing 4 walks, 1 hit, with 5 Ks.  Justin Hagenman relieved Varland in the 5th with a runner on.  Hagenman got out of the inning stranding his inherited runner, and pitched a scoreless 6th for the end of his night.
In the 7th, the usually reliable Nick Robertson allowed 2 walks and a single for a run.  Guillermo Zuniga came in to pitch in the 8th.  2 walks, a single, and a two out 3-run HR by Cole Sturgeon cut the lead to 5-4.  Aaron Oschenbein finished up by striking out the side in the 9th for the save.
Rancho Cucamonga Quakes 4 – Visalia Rawhide (Arizona) 8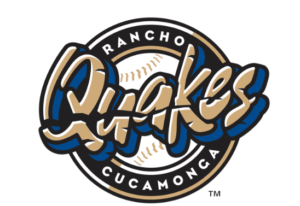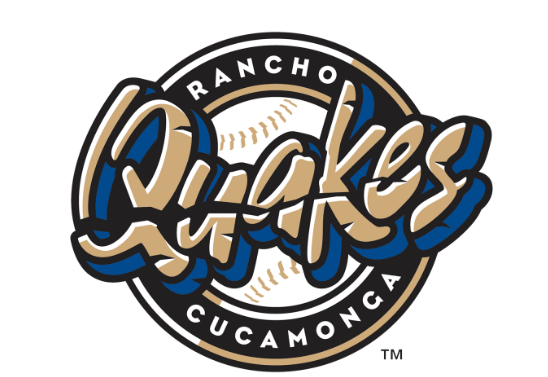 This was all Visalia from the start.  The Rawhide jumped on starter Kendall Williams for 5 runs in 3.1 IP, including 3 HRs.  Jo Valdez relieved Williams and offered up a 3 run HR of his own, giving the Rawhide a 8-0 lead after 3.
The Quakes started to claw back by hitting 3 HRs of their own.  The sole non pitcher drafted and signed by LAD in 2021, Damon Keith, hit a solo HR in the 6th.  Jose Ramos hit a 2 out 2-run R in the 7th.  While uber prospect, Diego Cartaya, hit a solo HR in the 9th.  Otherwise it was a rough night for the LAD top prospect. Diego went 1-5, but struck out 3 times, while stranding 6 batters.
Two 2021 drafted pitchers had a good start to 2022.  19-year-old LHRP, Ronan Kopp, pitched two scoreless innings, allowing 1 hit with 2 walks.  However, he had 6 Ks in those two innings.   22-year-old LHRP, Ben Harris also pitched 2.0 scoreless innings, allowing one hit with no walks, and 2 Ks.
Rough start for the 2022 Rancho Quakes.