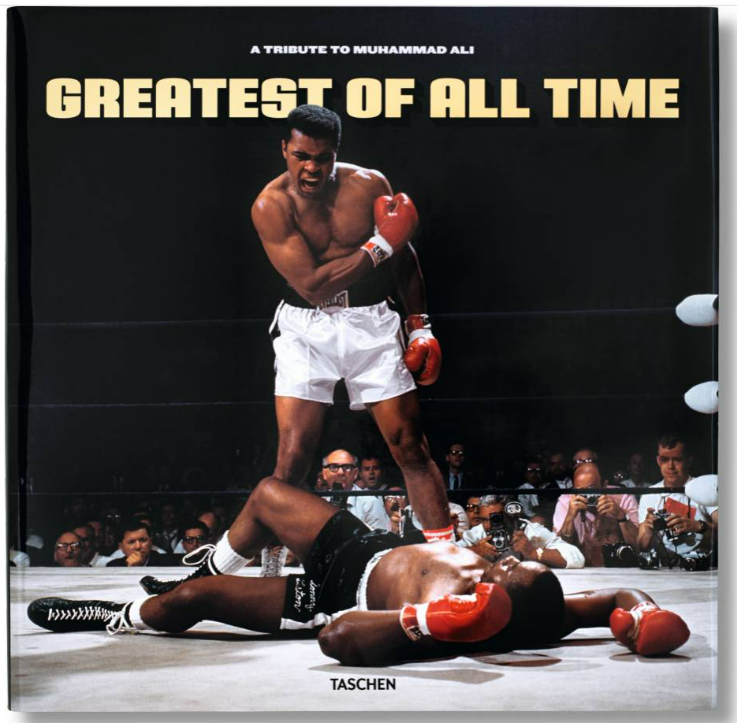 When I think of GOAT, the first name that comes to mind is Muhammad Ali, thus the picture. But when talking about GOAT for LAD pitchers, Clayton Kershaw is arguably at the top of that list.
This game started a little different than the previous four.  Mookie Betts led off with a double on a 3-1 count.  After a hard line drive out to LF by Freddie Freeman, Trea Turner had an infield single putting runners on 1st and 3rd with one out.  TT steals second, and Max is HBP to load the bases.  Justin Turner goes the opposite way with a two-run single.  On a pitcher fielding error, Chris Taylor loaded the bases again for Cody.  He gets the count his way (3-0), and then proceeds to K.  But that was not a precursor of what the day would be for Belli.
CK had a great 1st inning with 2 K's on 12 pitches.  At this point in time, we had no idea what we would be experiencing at Target Field in Minneapolis.
The Dodgers extended their lead to 3-0 in the 2nd on a Mookie single, a Freeman excuse me double down the left field line, and a Trea Turner Sac Fly.  But that was it for the offense until the 8th.  Who cares, because what we were watching was special.
This was vintage Kershaw.  No it was better than vintage Kershaw.  I sat in my office with my Kershaw jersey and was just in awe.  7 perfect innings; 13 K's; 80 pitches / 53 for strikes.  That was as fun and as dominating a pitching performance of a game that I have seen in a long time.
Kershaw had already got the message from Doc that he was done after 7 IP and 80 pitches.  Tough decision for Doc, but one that he had to make.  More on that later.
While the congratulatory hand shakes were going on in the dugout, the offense returned in a big way for LAD in the 8th.  After one out, on the first pitch Cody Bellinger saw, he unloaded on one into the decks at Target Field.  One pitch later, Gavin Lux deposits the ball in almost the exact same spot.  Two pitches later, Austin Barnes recaptures the team lead in HRs with his 2nd blast into the LF stands.  With only 1 HR in the first 4 games and 7.1 innings, the Dodgers get back-to-back-to-back HRs from Belli, Lux, and Barnes.  3 HRs on 4 pitches.  They get another from Max Muncy in the 9th, for 4 HRs in 2 innings.  Max has just missed on a few occasions this season, including one in this game in the 2nd inning.
Alex Vesia is summoned to hold the perfect game.  After he gets Jorge Polanco to ground out 6-3, Gary Sanchez walks up to the plate.  Dodgers have the shift on and Vesia throws it on the outside part of the plate, and Gary Sanchez went with it to hit it where the 2B would be playing in the pre-shift era, and through for the Twins first hit.  I was okay with it, that is a pitch that Sanchez likes to try and pull.  Not today.  Then a walk on 4 pitches that were not close.  Oh well.  The perfect game is gone.  The no-no is gone.  But Vesia gets out of the inning, and the lead holds at 6-0.  With Muncy's HR in the 9th LAD moves out to a 7-0 lead.  Yet another LHP, Justin Bruihl, comes in to pitch the 9th, and after 11 pitches, Luis Arreaz flies out to Mookie to put this game in the books.
With Heaney, Cleavinger, Price, Kershaw, Vesia, and Bruihl, the Twins certainly show that LHP could be Kryptonite for them.  Or maybe it is just LAD LHP.  Either way, it was a somewhat successful road trip in very cold environments.  The Dodgers come home with a 3-2 record, and two very big questions answered (at least for now) about their rotation.
I included Garrett Cleavinger in the comment above because despite the run he allowed, he pitched into some bad luck.  A walk after an hour and a half rain delay is not surprising.  And two bloop singles off the hands to score the run were not bad pitches.  Just contact and lucky placement.  I am not the biggest Cleavinger fan, but he does not deserve the criticism I was reading on Twitter.
What we have learned from the Minnesota portion of the road trip is that the starting pitching is not as dire as many of us thought at the beginning of the season.  Walker and Urias are a solid 1-2.  Andrew Heaney was very impressive in his initial Dodger start, and CK was even more dominant.    Will Heaney and Kershaw pitch all year like they did this week?  NO!!! But it has shown that CK can still dominate, and Heaney's new sweeper pitch is a game changer.
Tony Gonsolin, Tyler Anderson, Mitch White all showed that they are ready, willing and able to assume the #5/#6 or whatever role needed.  We just learned that Trevor Bauer's Administrative Leave was extended a week until April 22.  The earliest he could start for the Dodgers is probably Mid-May at this point.  All seven will be needed.
Belli is showing signs of life.  The double and HR were great to see from Belli, but the walk in the 9th was a great AB.  He let pitches that were low and out of the zone go.  These were pitches that Belli has gone after and missed many times.
Now with respect to pulling CK after 7.0 perfect IP.  Yes, Doc had to do it.  He needs to manage for a season, not for a game.  He knows he needs Clayton Kershaw for ALL of 2022, not just April 13.  CK accepted it, so why can't all LAD fans?  One of my dearest and closest friends, who is a NYY fan, said that I have sold out on analytics, and that "it is probably the last chance he'll have such a feat.  Totally opposed to that."
"Blame it on the lockout," Kershaw said postgame. "Blame it on my not picking up a ball for three months."  
Clayton Kershaw to @kirsten_watson on @SportsNetLA
"Those are individual things. Those are selfish goals. We're trying to win, that's really all we're here for. As much as I would have wanted to do it, I've thrown 75 pitches in a sim game. I hadn't gone 6 innings, let alone 7."
Kershaw threw just 101 pitches total in spring training games. Asking him to potentially make the jump to 100-plus in a single regular season start is asking for trouble.
Lucky 13 Ks for Kershaw in his 2022 debut. pic.twitter.com/HikWrlDINJ

— MLB (@MLB) April 13, 2022
In other news, Trevor Bauer's Administrative Leave was extended another week to April 22, approved by both MLB and MLBPA.  See story here.
Heading home with a W. pic.twitter.com/B8XhURe7x4

— Los Angeles Dodgers (@Dodgers) April 13, 2022
What are the chances that Austin Barnes will be catching CK in his next game?  It is not as simple as… of course.  Realizing that Austin will probably be catching on Sunday, a day game after a night game.  It appears that Kershaw will start against Atlanta next Monday.  Do they dare start Barnes on back to back games?