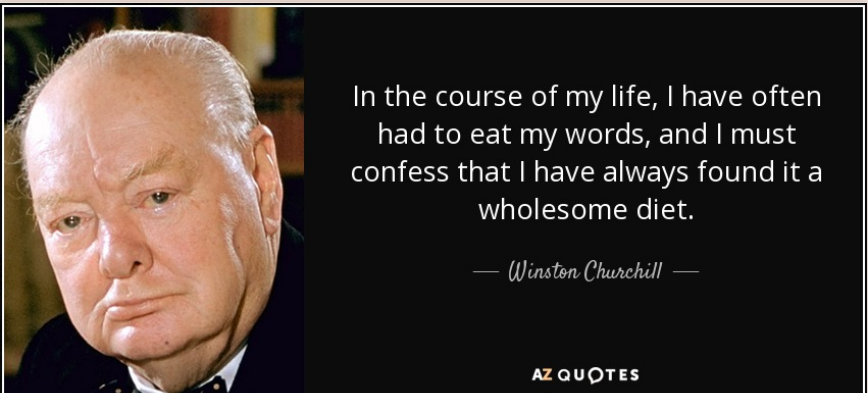 The Dodger bats started off as they did in Colorado, and mirrored the weather…Cooooollld.  Mookie looking like he wants to beat the rain, swings at the first pitch at popped out to 2B (Jorge Polanco).  Overall the first eight batters go out meekly.  The only hard hit ball was a drive into the gap in Right-Center by Max Muncy that Byron Buxton was able to run down.  Then Gavin Lux barrels one off the Right-Center wall for a double.  He was stranded after Mookie routinely flys out to LF.
I was very much anticipating watching Andrew Heaney.  Admittedly, I have not been positive on the Andrew Heaney acquisition.  I have felt all along that the Dodgers could have (should have) picked up a better back of the rotation starter, but now that the season has started, I have to be pulling for Andrew.  For the first four innings, Heaney's command was exceptional with both his fastball and new slider.  I need to eat my words about the Heaney comments I have made.  At least for one game.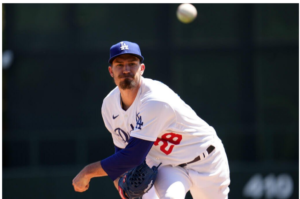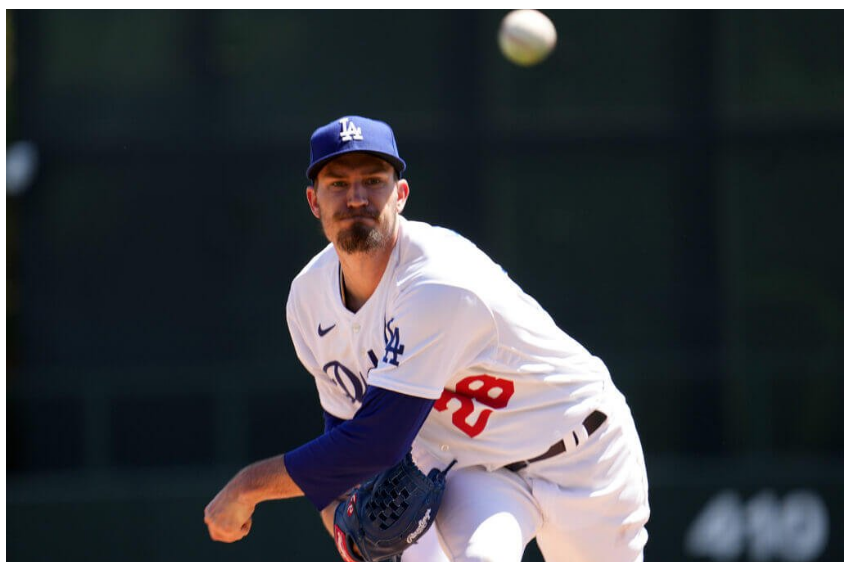 Per Joe Davis and EK, Heaney found that slider in a side session over the weekend at Coors.  The new slider shows a lot of swing and miss capabilities.
In the 4th inning, Gilberto Celistino showed everyone why he is not a true candidate for a GG on a ball hit by Freddie Freeman that ended up being a leadoff double for Freddie.  Unfortunately, the Dodgers could not take advantage of the leadoff double as Trea Turner grounded to Correa, Max popped out to Gio Urshela (3B), and Justin Turner watched a 91.8 MPH four-seam fastball go right down the middle for a K.
Heaney answers Chris Archer in the 4th, as he allows a leadoff double to Carlos Correa, and then proceeds to get Polanco on a fly ball to right, a Gio Urshela sharply hit ground ball to Muncy at 3B, and gets Gary Sanchez to swing at a strike three slider.
In the 5th, it appeared that home umpire Jerry Meals wanted to get out fast, as he rung up Will Smith on a pitch that was several inches off the plate.  After the called third strike to Smith, it was a little amusing to watch CT3 wait at the plate for the call that was clearly a ball.
The Dodgers scored the first run of the game after one out walks to Cody Bellinger and Chris Taylor.  The duo pulled off a double steal to put runners on 2nd and 3rd with one out and Lux coming up.  Lux showing tremendous discipline on a pitch that ended up out of the zone, and followed that up with a long drive to straight away CF scoring Belli and moving CT3 to 3rd.  Last year Lux swings at that pitch.  He appears so much more comfortable and confident at the plate, and the positive results are his reward.
Max Kepler leads off the bottom of 5 with a big double.  Ryan Jeffers grounded out to Max Muncy for the first out.  The Dodgers got a break on a ball in the dirt that hit Miguel Sano keeping Kepler at 2nd, and also setting up a double play.  Just as it was written up, PH Luis Arreaz hit a ground ball to Trea Turner, who apparently got his spikes caught in the wet dirt and he went to his knees.  He then lobbed the ball over the head of Gavin Lux, and Kepler scored the tying run.  After a tremendous 4.1 IP, Andrew Heaney was forced to come out of the game in a very precarious position.  Brusdar Graterol relieved Heaney and got Buxton to fly out to short left field, leaving Kepler at 3rd.  After 2 doubles in his first two ABs, Bazooka induces Correa into a 5-3 ground out, keeping the score knotted at 1-1.
The Dodgers went quickly in the 6th.  After two quick outs in the 6th, Graterol walked Gary Sanchez and he was relieved by lefty David Price.  After missing on a strike 3 call that has been called a strike all night, Price walked Max Kepler.  Price then got Jeffers to pop out to Lux.
Despite a 2 out triple by CT3, the Dodgers could not score in the 7th.  Daniel Hudson followed Price to the bump, and got a 3-up and 3-down inning, including a K of Byron Buxton to end the 7th.
With LHRP Caleb Thielbar entering the 8th, the Dodgers broke it open.  Six straight batters reached base before Cody Bellinger struck out.  Mookie and Freddie both walked and Trea Turner stretched his hitting streak to 23 games with a single under the glove of 3B Arreaz.  We will never know for sure, but that was a ball that Gio Urshela would get and possibly turn two.  But he wasn't there and TT got the single to score Betts and take a 2-1 lead.
Max Muncy followed the TT single with a walk to load the bases for JT, who singled in Freeman, leaving the bases full.  Next up was Will Smith.  Smith took a 3-1 pitch several inches off the plate for the second time in the game.  But this time after fouling off a pitch, he bangs a double in the right center gap to score two.
With runners on 2nd and 3rd, CT3 hits a ground ball that Arreaz again could not field, but this time it was ruled an error.  Next up was Gavin Lux.  Again showing tremendous plate discipline, Lux worked the count to 3-2 and shot a single up the middle to score Smith for the 6th run of the inning.  Mookie struck out to end the inning.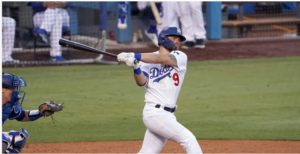 With a 7-1 lead, the Dodgers saw no reason to bring in Blake Treinen, and thusly brought in LHRP Garrett Cleavinger.  After one pitch, the skies opened up and the game was immediately delayed with a 1-0 count to PH Nick Gordon in the bottom of the 8th.
After about 1 ½ hour rain delay, play resumed. Cleavinger went on to walk Gordon on four pitches. On a 3-2 pitch, Polanco blooped a ball just over the reach of Trea Turner for a single to put runners on 1st and 2nd.  Alex Kiriloff grounded into a 4-6 force out for out number 1.  After throwing a couple of outstanding breaking balls to Gary Sanchez for called strikes, Cleavinger got Sanchez to offer at a 95.6 MPH fastball out of the zone for strike three.  Max Kepler fisted a ball over the outreached glove of Lux for a run scoring single, and Cleavinger was replaced by Evan Phillips.  Cleavinger deserved better.  He walked a batter after a long rain delay, and then a pair of bloop singles over infielders gloves scored a run.  Garrett was certainly not hit hard.
Phillips struck out Ryan Jeffers on 4 sliders to end the "rally".
Former LAD farm hand, Jharel Cotton, came in to pitch the 9th.  Max Muncy led off the 9th with a 7-pitch walk.  The Muncy free pass was followed by a walk for Justin Turner.  After Will Smith flew out, Belli walked to load the bases.  CT3 was called out on strikes (or what Jerry Meals called strikes this inning). Gavin Lux hit the first pitch on a rope to LF to end the inning.
Phillips came back out in the 9th.  His slider is just a nasty pitch, and when he can command that fast ball as he did on this night, he is a veritable weapon.  The Twins went down in order in the 9th, and the Dodgers got their 2nd win of the season.
Chris Taylor and Gavin Lux continue to hit well in the early stages of the season.  CT3 is 5-11 with 2 doubles and a triple, and Lux is 5-12 (with 2 walks) and 4 RBIs.  It is not just the hits by Lux that are impressive, but it is the plate discipline and the takes on pitches that fall out of the strike zone; the same pitches he offered at last year.  He has grown tremendously thus far.  I know that at some point, Gavin will go into a slump, but then we will find out, if the maturation continues.
The Dodgers scored 7 runs on 8 hits, but it was the pitching that was the star of this game.  Andrew Heaney was just fantastic for 4.1 innings.  With any luck, he could have (should have) finished the 5th with a 1-0 lead.  But I think both he and the team will take what he gave tonight and hope to continue to build on it.  His new slider is a difference maker.  Heaney needs to follow up tonight's game with another good showing in his next start.
But Heaney was not the only pitcher that shined.  Daniel Hudson had another solid outing.  Graterol and Cleavinger were both good, and Evan Phillips was outstanding.  Phillips also needs to continue to showcase the slider he threw tonight, but if he does, he will be very difficult to barrel up.
One other point about the game…The ABS cannot come fast enough with Jerry Meals behind the plate. I cannot remember seeing a worse called game behind the plate.
On Wednesday, Clayton Kershaw goes to the mound for the Dodgers, and will face former Padre Chris Paddack.