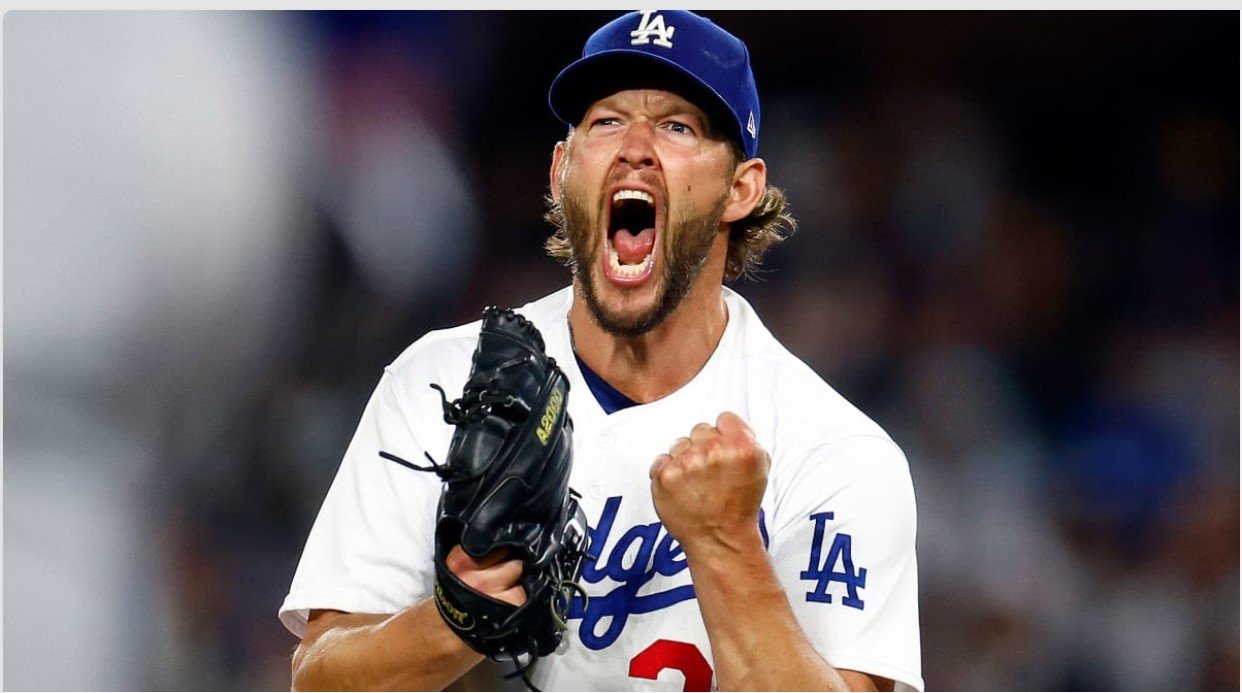 Stop the presses.  The Dodgers have won consecutive games for the first time since April 3, 4, and 5. That is nearly 3 weeks.  But they are back over .500.  They are over .500 for the first time since April 15.
The Dodgers scored 7 runs on Sunday, and 5 were the direct result of a HR. For the weekend series the Dodgers scored 22 runs and 17 were the direct result of a HR.  For the season, 59.50% of the LAD runs come off HRs.  They were 5-23 WRISP.  The Cubs are not a bad team, but they are not a playoff team either.  What happens when the Dodgers play the Braves, Padres, Phillies, or any of the top teams in the AL.
The Dodgers ran more this weekend and won three games. Coincidence?  Probably, but I would hope they will continue.
Max Muncy is on a streak that I believe is not sustainable.  But then again so was Aaron Judge's streak in 2022.  While he is on this run, it sure is fun to watch.
James Outman had a double, but did not strike out.  He struck out 3 times out of 17.  He does not walk, so he is an aggressive hitter.  I hope he stays that way.  Because of his aggressiveness, he is going to strike out a lot.  OTOH, because of his short compact barrel to the ball swing, he should not experience any significant long term slumps.  At least I am cautiously optimistic.
Mookie Betts was the star in this one.  He started at short for the first time sine 2012 at Low A, and played well.  In addition, Mookie doubled and homered.  If Mookie continues to hit while playing SS, then leave him there.
The team had a pair of good starting pitchers over the weekend.  They did get some good bullpen work.  Of course, with the exception of Game 2 for both.
For Sunday, Clayton Kershaw was brilliant.  He made one mistake to Yan Gomes.  He should have got out of the 1st innings scoreless.  He allowed three hits, with 1 BB, and 8 Ks.  This was Clayton's 5th start, and he has pitched at least 6.0 innings in each of them.  He has 4 Quality Starts in his total of five.  His 31.0 IP is good for #2 in the NL 0.1 IP behind Zac Gallen's 31.1 IP.  That being said, Gallen only has 4 starts to Clayton's 5.  I do not for a moment believe that Clayton will be there at the end.  But for now, he is the Dodgers Ace, and the team is going to need to ride that horse until more options become available.
Tony Gonsolin will get the start this week in Michael Grove's rotation spot on Wednesday.  Perhaps lacking one rehab assignment the organization was hoping for.  The Dodgers have three in Pittsburgh (Tues-Thurs), and then come home next weekend to face a struggling St. Louis.
This past series saw some very good things from the team.  Small steps.  Confidence builders.  How long will Max and James stay warm?  Is Mookie ready to break out?  The Dodgers actually had a late and close win (Thursday).  Did Alex Vesia make the turn.  Is Justin Bruihl for real?  Who leaves when Evan Phillips returns from paternity leave?  I am going with Andre Jackson.  It sure looks like the Dodgers have found their closer in Brusdar Graterol.  Will Gonsolin pitch like the early 2022 version of Gonsolin?  Until he doesn't, I am going with he will.
Now the Dodgers arrive in Pittsburgh to face the best team in the NL (record-wise for 23 games).
04-23-2023 MiLB Summary
OKC Dodgers 11 – Albuquerque Isotopes (Colorado) 1
 Matt Andriese was the pitcher of the day for any of the LAD affiliates.  He pitched 6.0 innings, allowing 1 run on a solo HR, and a pair of hits.  He did not walk a batter, but struck out 5.  Three relievers, Tyler Cyr, Bryan Hudson, and Adam Kolarek finished off 3.0 scoreless innings.  A fantastic pitching job in a PCL launching pad.
OKC had 18 hits.  Every OKC batter had at least 1 hit.  Every OKC hitter had at least 1 RBI except Steven Duggar and Michael Reed.  Of course there were multiple offensive stars in this one.
Yonny Hernandez – 2-6, 2 RBI, double (2)
Michael Busch – 3-6, 2 RBI, double (8)
Jahmai Jones – 2-5, 2 RBI
Ryan Ward – 3-5, 2 RBI
Devin Mann – 2-5. 1 RBI, double (11)
Patrick Mazeika – 2-5, 1 RBI, HR (1)
Bradley Zimmer – 2-3, 1 RBI, 2 doubles (2)
Tulsa Drillers 4 – Wichita Wind Surge (Minnesota) 3
Jonny DeLuca hit a HR in his 4th consecutive game, but alas, this one was in the 3rd and not the 1st.  Jorbit Vivas followed with a HR in his second consecutive game.  That put the Drillers back in the game behind 3-2.
Landon Knack could not get out of the 1st inning.  In the 1st, Brooks Lee (one of my favorite non LAD prospect) led off with a double that was followed by a DaShawn Kiersey HR.  The Wind Surge got a third run (unearned) on an error and double.
Carlo Reyes relieved Knack and got the final out and the 2nd.  Lael Lockhart followed and pitched 3 scoreless innings, allowing a double and 3 walks.  He did generate 4 Ks.
In the 6th, Jorbit Vivas slugged his 2nd HR of the game and 4th on the season.  Andy Pages drew a 1-out BB, stole 2nd and scored on a Jose Ramos single and the Driller lead.
The relief pitching took over in the 6th.  Trevor Bettencourt and Braydon Fisher combined on three scoreless innings, with 6 strikeouts.
Ryan Sublette entered in the 9th and shut down the Wind Surge in order, including 2 Ks, for a 13 pitch save (1).
Nice come from behind victory.
Hitting star – Jorbit Vivas with 2 HRs and a HBP.
Pitching Star – Tulsa bullpen
Great Lakes Loons 10 – South Bend Cubs 8
In the 4th inning, Dalton Rushing led off with his third HR.  That was followed by single, BB, single, and a Griffin Lockwood-Powell hit a grand slam, his 4th HR.  A walk, double, and RBI single by Rushing concluded a 6-run inning.
In the 7th, a pair of walks preceded a Kyle Freeland double that scored two.  A walk and infield single loaded the bases again.  A WP scored one, and a Lockwood-Powell singled home the 4th of the inning.
Jack Dreyer and Jake Pilarski were the only two pitchers that were effective.  Both pitched 1.0 hitless/scoreless inning.  Pilarski got his 4th save.
Dalton Rushing – 2-3, 2 RBI, 1BB, HR (3)
Kyle Freeland – 2-5, 2 RBI, double (2)
Austin Gauthier – 2-4
Griffin Lockwood-Powell – 2-4, 5 RBIs, HR (4 – Grand Slam)
Rancho Cucamonga Quakes 5 – Fresno Grizzlies (Colorado) 3
Jared Karros got his 1st start and pitched a very good 3.0 scoreless innings.  Payton Martin followed with 2.2 innings allowing 1 run and 4 hits.  He did have 4 Ks.  Joel Ibarra finished 1.1 scoreless innings, before turning everything over to Jeisson Cabrera.  The good, Cabrera got 5Ks in his two innings.  The bad, Cabrera allowed 2 runs on 3 hits.
The Quakes scored three in the first.  Rayne Doncon led off with a HR (3).  Three singles followed to load the bases.  A walk and sac fly plated two more and a 3-0 lead.  The Quakes scored solo runs in the 4th and 7th to complete the scoring.
Jose Izarra – 2-5, 1 RBI
Nick Biddison – 2-3,