Clayton Kershaw dominated again for his 2nd consecutive start.  This time it was the Reds.  The Dodgers avoided a sweep and broke their 4 game losing streak dating back to Kershaw's last start against NYY.  Once again it was a recently recalled OKC reliever who came in and this time completed the combined shut out.  Tayler Scott gave up a double to Matt McLain who only had 7 hits in the series, including a double, triple, and walk off RBI single.  Matt McLain is legit.  Scott also had 2 Ks to complete 2.0 shutout innings.  Scott and Nick Robertson 4.0 shutout innings.  The other relievers?
There is always going to be the argument…Who is the LAD GOAT.  It really comes down to Sandy Koufax or Clayton Kershaw.  Duke Snider would get considerable consideration, but he spent the most and best years in Brooklyn.  I was fortunate to see Snider, but at the tail end of his career.
The Dodgers have 16 players/managers go into the Hall of Fame as Dodgers.  The four managers who went into the HOF as Dodgers (alphabetically):
Walter Alston
Leo Durocher
Tommy Lasorda
Wilbert Robinson
Twelve went in as players (alphabetically):
Roy Campanella – Dodger years all in Brooklyn
Don Drysdale – 2 years in Brooklyn and 12 years in LA
Burleigh Grimes – Dodger years all in Brooklyn
Gil Hodges – 13 years in Brooklyn, 3 years in LA, 2 years elsewhere
Willie Keeler – Dodger years all in Brooklyn
Sandy Koufax – 3 years in Brooklyn and 9 years in LA
Pee wee Reese – 15 years in Brooklyn, and 1 year in LA
Jackie Robinson – Dodger years all in Brooklyn
Duke Snider – 11 years in Brooklyn, 5 years in LA, 2 years elsewhere
Don Sutton – 16 years in LA, 7 years elsewhere
Dazzy Vance – Dodger years all in Brooklyn
Zack Wheat – Dodger years all in Brooklyn Dodger years all in Brooklyn
Best position player would be Duke Snider.  The most impactful player would have to be Jackie Robinson.  The best pitcher would be Sandy Koufax.
For six years, Sandy Koufax was the best pitcher in MLB.  In his last five seasons, it is more than arguable that no pitcher had ever before or since had a better run than Koufax.
From 1961- 1966 – 129 – 47, 1632.2 IP, 1,713 K, 2.19 ERA, 0.970 WHIP, 2.16 FIP, 156 ERA+, 9.4 K/9, 4.16 SO/W
He was an All-Star for all 6 seasons, and was CY winner in 3 years, and MVP 1 year.
But it was his 5 years from 1962-1966 that fans still talk about as the greatest 5-year pitching run in MLB history.
From 1962-1966 – 111-34, 1377 IP, 1444 K, 1.95 ERA, 0.926 WHIP, 2.00 FIP, 167 ERA+, 9.4 K/9, 4.57 SO/W.
All-Star all five years, and his 3 CY awards and MVP came in those five years.
The fact of the matter is, over a similar 5-year period Clayton Kershaw was very close, and some would say, better.
From 2011-2015 – 88-33, 1128 IP, 1249 K, 2.11 ERA, 0.933 WHIP, 172 ERA+, 10.0 K/9, 5.16 SO/W
All-Star all five years, 3 CY Awards, and MVP.
Different pitching eras, but both were extraordinarily exceptional over that selected period.
For their careers:
Koufax (12 years) – 165-87, 2324.1 IP, 2396 K, 2.76 ERA, 1.106 WHIP, 131 ERA+, 2.69 FIP, 9.3 K/9, 2.93 SO/W
Kershaw (15+ years) – 205-91, 2657.1 IP, 2900 K, 2.49 ERA, 1.004 WHIP, 156 ERA+ (before Thursday), 2.78 FIP (before Thursday), 9.82 K/9, 4.48 SO/W
You can see all of their awards here:
Don Sutton is the only Dodger to be inducted in the HOF spending his entire Dodger career in Los Angeles.  Clayton will be the second.  Sutton played 16 years in LA.  This is Clayton's 16th year in LA.  Will it be his last year in LA?
Kersh has 8 quality starts out of 13 in 2023.  His 10.97 K/9 is his best since 2015, and second best of his career. He has to be on the short list for CY this year with Spencer Strider (Atlanta), Marcus Stroman and Justin Steele (Cubs), and Zac Gallen and Merrill Kelly (Arizona).  Some of those will drop out, and others will join the list.  But for now, those are the 6 front runners.
With his nine Ks on the day, Kersh now has 2900 Ks, and has an outside chance of catching Pedro Martinez for 15th on the All-Time K List.  Kersh sits at #21.
20 – Zack Greinke – 2932
19 – John Smoltz – 3084
18 – CC Sabathia – 3093
17 – Curt Schilling – 3116
16 – Bob Gibson – 3117
15 – Pedro Martinez – 3154
Clayton passed Burt Hooten to 210th for career IP.  He is also currently 41st on the all-time ERA leaderboard.  He is currently 5th on the all-time WHIP leaderboard.
For me #22 is the LAD GOAT, but I will not argue anyone who thinks it is #32.  Kershaw will get his statue.
On June 8, the Dodgers sit 1.5 GB Arizona in the NL West.  On June 8, 2018, the Dodgers were 1.5 GB Arizona.  After their August 22, 2018 game, the Dodgers were 4.5 games behind Arizona in 3rd place.  They trailed Colorado by 3.0 games.  They had to sweep San Francisco the last weekend of the season just to tie with Colorado for the NL West.  Walker Buehler beat Germán Márquez and the Rockies 5-2 on October 1 in Game 163 to win the NL West.  They went on to beat Atlanta in the NLDS and the Brewers in the NLCS, making their 2nd consecutive WS where they lost to Boston.  Just trying to put things into a little perspective.
The Dodgers just played their 63rd game of the season, and have 99 to go.  How many wrote off David Peralta after about 20 games?  Okay, some of you before the season began.  Since May 1, David Peralta has been one of the biggest offensive weapons the Dodgers have had.  With 76 AB (81 PA) in that time, Peralta is batting .342/.383/.474/.856 with 12 RBIs.    He strikes out 16% and walks 6.2%.  He is also 4th in MLB in left field Outs Above Average (OAA).  With 100 innings played in LF, David is #3 in DRS and #2 in UZR.  In other words, he is one of the elite defensive LF.
Chris Taylor also catches a lot of flak here.  CT3 was never intended to be an everyday player.  Last year he had an fWAR of 1.9 with a value of $15.2MM.  He justified his salary.  This year he is currently at 0.8 fWAR for a value of $6.4MM.  He is on pace for a 2.05 fWAR and a $16.45MM value.  He will justify his salary.
Everyone keeps asking for a player who crushes LHP.  Well, that is CT3.  In 55 AB (58 PA) against LHP, Chris is batting .255/.300/.691/.991.  7 of his 10 HRs come against LHP.  Yes, he does strike out a lot.  A LOT.  We do not have to agree with the concept, but the Dodgers do not mind the K.  He plays all over the field.  He has 2 games at 2B, 13 games (7 starts) at 3B, 23 games (19 starts) at SS, 14 games (10 starts) in LF, 3 games in CF and 1 game at DH.  He was supposed to be the RH platoon with LH Peralta in LF.
Outside of Clayton Kershaw and Austin Barnes's family, I doubt that there has been a consistent supporter for Barnes greater than me.  And yes it has been frustrating for me to watch his ABs this year.  Today he hit 3 balls 104.7 MPH or greater.  One took out Graham Ashcraft, one was a double, and one was up the middle deflected by the pitcher to 2B for a 1-4-3 play.
Barnes' value is his game calling and working with the pitcher.  Like him or not, the Dodger pitchers love Austin Barnes.  That is why he got a 2 year $7MM extension before the season.  He is not going anywhere this year.
He left the game due to a HBP on his right hand.  Every time there is a poll amongst LAD players in podcasts as to who the toughest player on the roster is, it is always Austin Barnes by a wide margin.  Will he be able to play this weekend.  The Dodgers have to have a catcher just in case, so if he cannot go, the Dodgers are presumed to need to make a move.  Doc said it will not be Diego Cartaya.  I would guess that it will not be Hunter Feduccia.  I would think that the Dodgers would select Patrick Mazeika or David Freitas.  The Dodgers would then DFA that player to keep a spot open on the 40 man.  If they select Feduccia, he would be optioned but remain on the 40 man.  This looks to be a short term need, and not one to tie up a spot on the 40 man, especially with the number of relievers from the 60 day IL that will need to be activated at some point.
Finally, I understand that it is hard to justify a roster spot for Noah Syndergaard with how he has pitched this year.  He will be getting a reset physically and psychologically while on the IL. Doc intimated that it would be weeks before Noah will be expected to pitch again.  Of course 2 weeks does qualify as "weeks", but I read that this could go up to the All Star break.  You may want to DFA Syndergaard and you certainly would not be alone.  But he works his tail off and is a MLB pitcher.  He is NOT garbage as he was referred to.  I do take that personally as those were similar to comments made about my son.  He did not have much of a ML career (but he had one)  However, he had a 9 year MiLB career, and there is no doubt in my mind that there is nobody on this site who could play at my son's level.  I will never edit a comment or tell someone they cannot say what they want.  However, please show ML players a little respect, even if you do not think they belong there.  AF/BG make those decisions, and if he is released he will not be told he is garbage.
Enough of my soap box sermon.  I go through this discussion periodically.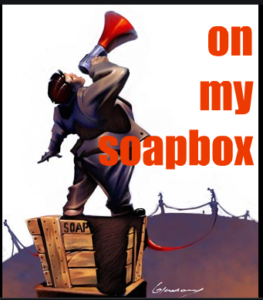 On to Philadelphia.
Friday – Michael Grove vs LHSP Ranger Suarez
Saturday – Bobby Miller vs RHSP Aaron Nola
Sunday – Julio Urías vs RHSP Taijuan Walker
06-08-2023 MiLB Summary Report
El Paso Chihuahuas (San Diego) 4 – OKC Dodgers 3 – 10 innings
OKC was in front 3-2 going into the bottom of the 9th thanks to  Jahmai Jones' RBI single and Michael Busch's 2 run double.  This was a bullpen game for OKC as Andre Jackson started for 1.0 inning and allowed a run, followed by Mark Washington who threw 3.2 shutout innings on 2 hits and 4 Ks.
Justin Bruihl allowed a run in his 1.1 IP.  Going into the bottom of the 9th, OKC turned it over to Brayan Hudson to close it out.  Unfortunately Hudson blew his 2nd save as El Paso scored a tying run.
With Wander Suero on the hill in the 10th.  He got 1 out, but allowed 2 hits to give El Paso a walk off win.
Michael Busch – 3-4, 1 BB, triple (1), HR (4), 1 run, 2 RBI
Kole Calhoun – 2-4, 1 BB
Arkansas Travelers (Seattle) 9 – Tulsa Drillers 5
Another AA game, and another top Tulsa AA pitcher has a very bad outing.  River Ryan breezed through the 1st 3 innings, and had a 3-0 lead.  Ryan struck out the side in the 1st.  He allowed a double and registered 5 Ks in those 3.0 innings.
Logan Warmoth led off the 4th with a HR.  A ground out, single, and 6th K, and Ryan was almost out of the inning.  The roof caved in on Ryan after that.  4 straight singles, a walk, and yet another single.  Ryan was removed after giving up 5 runs and leaving runners on 1st and 3rd.  Tanner Dodson came in to relieve.  After a single, walk, and 2 singles, both of the inherited runners scored, and Dodson gave up 2 of his own as Arkansas put up 9 in the inning.
For the game, Arkansas scored 9 runs on 13 hits.  All 9 runs and 9 of the 13 hits came in the 4th.
Tulsa also had 13 hits, but could only plate 5 runs.
José Ramos – 4-5, double (6), 2 RBIs
Austin Gauthier – 3-5, double (3), 2 runs, 2 RBIs
Kody Hoese – 3-4, double (2), 2 runs
Eddys Leonard – 1-5, HR (6), 1 run, 1 RBI
Lake County Captains (Cleveland) 7 – Great Lakes Loons 2
Great Lakes had three hits.  A 2-run HR (4) by Alex Freeland, and two singles by Chris Newell.  That was the entirety of the Loons offense.
5 Loons pitchers each were hit and had runs scored against them.  Only Ronan Kopp gave up an unearned run with 3 walks and 4 Ks in 3.0 IP.  Each of the other 4 gave up earned runs throughout the game.
Rancho Cucamonga Quakes  7 – Modesto Nuts (Seattle) 3
The Quakes were trailing 3-1 going into the 9th inning.  2 HBP, 5 singles, a walk, and a run scoring groundout plated 6 runs for the eventual 7-3 win.
19 year old RHP, Payton Martin, was once again strong for three innings, allowing a pair of singles and 5K.  He threw 40 pitches (27 strikes) and lowered his ERA to 1.90.    He does not have enough innings to qualify for any leader boards, but a 1.90 ERA in the California League is exceptional, especially for a 19 year old.
Four other pitchers kept the game close until the Quakes erupted in the 9th.
Kyle Nevin – 2-5, 1 run, 1 RBI
Jesus Galiz – 3-5, triple (1)
Rayne Doncon – 2-5
Jorge Puerta – 2-3