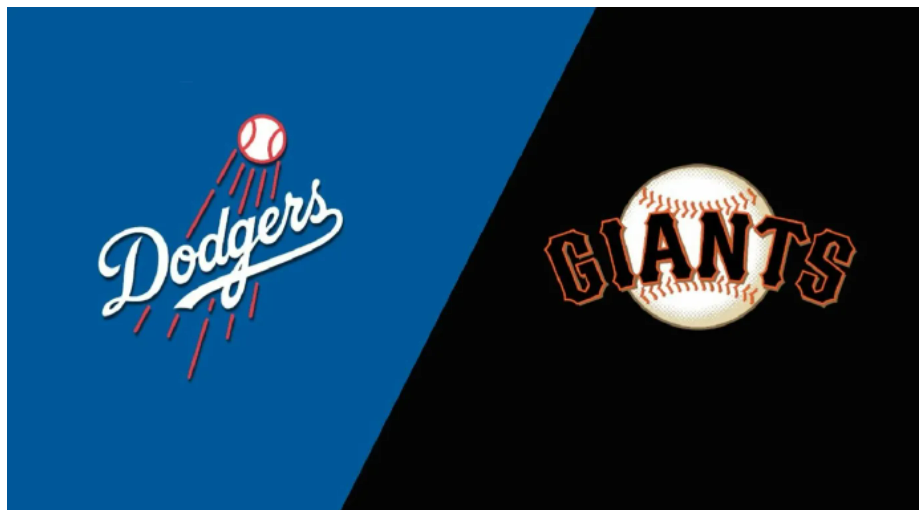 Oh it is so easy to dismiss the Giants.  Last year the prediction was for the Giants to be somewhere around 81-81.  Instead, at the end of the season, they were at the top of the regular standings with 107 victories…1 more than the Dodgers.
Farhan Zaidi put together a ragtag roster supplement to some veteran SF Giant players, some with longer term contracts: Buster Posey, Brandon Crawford, Brandon Belt, Evan Longoria, Johnny Cueto…
Last year Buster Posey was an offensive and defensive force behind the plate. In 113 games and 454 PA, Buster hit .304/.390/.499/.889.  Will Smith had an equally good year with SLG and OPS, but his BA and OBP, were not at the Buster Posey level; .258/.365/.495/.860.  As Dodger fans, we can all comment that Will Smith is going to be an All Star (and this will probably be the year at Dodger Stadium), but we cannot make him better by negating anything positive Buster Posey did in 2021 or in his 12-year career.
Posey retired after last season, and I have been asked by a number of SFG fans here in Northern California, if I think Posey should be in the HOF.  His career numbers are .302/.372/.460/.831.  Certainly not at the Mike Piazza or Pudge level, but certainly good enough for serious consideration.  My only hesitation? Did he retire too soon?  I will undoubtedly philosophize more on this in 5 years, but for now, let's just agree that Buster Posey had an outstanding career, and the 2022 Giants are not only going to miss his bat, his ability as a catcher, but also his leadership.
The #SFGiants set their 26-man roster for the 2021 National League Division Series vs. the Los Angeles Dodgers. pic.twitter.com/6GEqlh6GmV

— SFGiants (@SFGiants) October 8, 2021
Most of this year's squad was also part of last year's in some form.  Some more than others last year.  Some this year are replacing several players/pitchers who are on the IL.
Of the 26 players on the SFG 2021 NLDS roster, those who are not on this year's roster.
Kevin Gausman – Signed as FA with Toronto
Kervin Castro RHRP – MiLB
Donovan Solano – Signed as FA with Cincinnati
Kris Bryant – Signed as FA with Cubs
Alex Dickerson – Signed as FA with Atlanta
Buster Posey – Retired
Of the 26 member NLDS roster that are currently on the IL:
Dominic Leone – RHRP
Anthony DeSclafani – RHSP
Zack Littell – RHRP
Tommy La Stella – Infielder
Evan Longoria – 3B
Steven Duggar – OF – 60-day IL
LaMonte Wade Jr. – 1B/OF
Mike Yastrzemski – OF
Joey Bart replaced Buster Posey.
Thairo Estrada replaced Donovan Solano.
Joc Pederson replaced Kris Bryant.
Carlos Rodón replaced Kevin Gausman
Alex Cobb replaced Johnny Cueto
Last year's Giants squad had many veterans having huge renaissance seasons:
Buster Posey, Brandon Belt, Brandon Crawford, Evan Longoria (when healthy), Anthony DeSclafani, Alex Wood, Darin Ruf, Donovan Solano.  While he was not a veteran in the same sense as the others, LaMonte Wade Jr. had a special season.  Can they duplicate those seasons?  So far the answer is no.
After a September 30 walkoff hit against Arizona on September 30, this was reported:
When Late Night LaMonte came up with the bases loaded and the winning run on third, everyone at Oracle Park felt the same way: The game was over. The single off Pavin Smith's glove was the sixth game-tying or go-ahead hit for Wade in the ninth inning this season, which is historic production, per Stats Perform. That gives Wade the most by any player in the last 40 years.
The two top replacements are Carlos Rodón and Joc Pederson.  Joey Bart is no replacement for Buster Posey.  Thairo Estrada is a competent replacement for Solano, but he is going to need to significantly improve if he wants to replicate Solano's 2021 numbers.
Brandon Crawford, who is currently on the IL, is having a year similar to 2019; not very good.  Darin Ruf is having a VERY rough start.  Brandon Belt and Evan Longoria are currently where they normally reside, on the IL.  No discernable change in Wilmer Flores' production.
The Dodgers do not get Logan Webb, but they do get Carlos Rodón and LHSP, LHSP Alex Wood.  The Dodgers will counter with Julio Urias against Rodón, but the starter has not been named for Wednesday's start vs. Wood.  Tony Gonsolin's scheduled start should be Tuesday, but the Dodgers are giving Urias to get him closer to normal rest.  Will the Wednesday start go to The Catman?
Rodón is having a fantastic start to 2022.
ERA 1.17 (7), WHIP 0.83 (8), BAA .141 (2), K 36 (6), and 8 BB.
Giants vs Dodgers offensive comparisons:
Run Differential – SFG +34 (4); LAD +47 (1)
Runs – SFG 109 (3); LAD 102 (8)
OPS – SFG .694 (15); LAD .705 (11)
HR – SFG 24 (8); LAD 21 (13)
K – SFG 196 (18); LAD 170 (5)
BB – SFG 76 (13); LAD 82 (6)
Giants vs Dodgers pitching comparisons:
Overall ERA – SFG 3.06 (5); LAD 2.33 (1) (by a wide margin)
Overall WHIP – SFG 1.33 (15): LAD 0.94 (1)
Overall BAA – SFG .243 (23); LAD .190 (1)
Starters ERA – SFG 3.51 (11); LAD 2.01 (1) (by a wide margin)
Starters WHIP – SFG 1.31 (21): LAD 0.99 (2)
Starters BAA – SFG .267 (26); LAD .192 (2)
Relievers ERA – SFG 2.59 (3); LAD 2.77 (4)
Relievers WHIP – SFG 1.12 (7): LAD 0.87 (1)
Relievers BAA – SFG .215 (11); LAD .186 (1)
Giants offensive leaders for 2021 (in order of OPS):
Joc Pederson – .353/.382/.745/1.127
Joey Bart – .205/.352/.432/.784
Wilmer Flores – .267/.341/.413/.754
Mike Yastrzemski – .267/.340/.356/.696
Brandon Crawford – .224/.322/.316/.638
Thairo Estrada – .235/.276/.358/.634
Darin Ruf – .181/.292/.205/.497
Mike Ford is playing for Brandon Belt. Other current bench players include MiLB players Luis Gonzalez (CF), Jason Vosler (3B), Jason Krizan (LF), Luke Williams (2B), Mauricio Dubón, Austin Slater (OF).  The first four players just got called up from Sacramento, as I saw them 8-9 days ago.
Somehow, some way, the Giants seem to find a way to win.  After what they accomplished last year, I am not about to short sell their 2022 chances.
This is a 2-game series of a 19 game seasonal series.  Last year, the Giants won 10 of 19 during the regular season, but the Dodgers won when it mattered most…3 games to 2 in the NLDS.