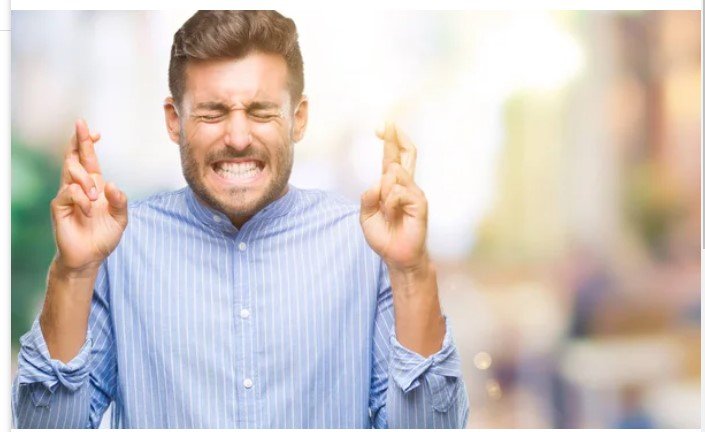 I know there are those out there that believe that the team does not need to do anything to win the World Series this year.  They believe that there is enough on the current team and the farm system and do not need any at the deadline.
I am sorry, but that is the heart talking with Pollyanna rose-colored glasses.  This team has 4 starters in the rotation, and that will remain so almost thru the month of June.  Maybe longer, as hamstrings are tricky.  Hopefully not.  When was the last time an injury update has been correct coming from the Dodgers?
Then there is the bullpen, which ranks near the bottom in most categories.  While the starters are better, it is not nearly enough to make up for the poor bullpen.  But with only 4 starters, and at least one and maybe two of those not likely to pitch past the 5th inning, the reliance on a good bullpen is paramount, but not likely.  They would have to be outstanding, just to get back to mediocrity.  Sunday was the first of multiple forthcoming bullpen games, and it did not go well.  Will the next one?
One of the pitchers they were hoping would be available at the All Star break was Alex Reyes.  We now know he is not going to be available this year because of shoulder surgery.  He will probably not be available next year either.
This team is not a WS caliber team as it is currently built, and there is nobody left at OKC that can make a difference.  Unless you believe that Landon Knack and Emmet Sheehan are ready to make a difference this year.   Gavin Stone was that hope in the beginning of the season, but he does not appear to be ready to make a difference (right now).  Michael Grove???  Landon Knack and Emmet Sheehan are not Bobby Miller.
Offensively, now that Jonny DeLuca is in LA, there is not a RH hitting OF at OKC.  Michael Busch (LHH) and Yonny Hernandez (SH) are on the 40 man and could be recalled.  Jahmai Jones (RHH) and Devin Mann (RHH) are not on the 40 man but those are the four who are hitting at OKC.  The Dodgers are down to 1 player on the IL who is not on the 60 day…Noah Syndergaard.  Roster spots are going to be needed once any of these pitchers come off the IL.  Daniel Hudson?  Jimmy Nelson? Ken Giles?
Jahmai Jones – .312/.446/.580/1.026
Devin Mann – .301/.404/.557/.961
Michael Busch – .302/.422/.494/.916
Yonny Hernandez – .282/.422/.416/.838
The team is going to need to get more consistent production from others not named Mookie Betts, Freddie Freeman, Will Smith, JD Martinez and David Peralta against RHP.  They are going to score runs.  But enough to compensate for the state of the pitching?
The injuries have taken their toll.  And it is going to become even more of a challenge with any more injuries, or player acquisitions.
I will never stop pulling for the team, and I do think they are competitive enough to make the playoffs.  But to believe that this team is a WS championship caliber team as it is currently constructed right now?  Can LAD at least get to 5 ML caliber starting pitchers?  Can LAD get a bullpen that is better than the what they currently are?
ERA – 4.76 (27th)
WHIP – 1.36 (23rd)
BAA – .255 (26th)
HR Allowed – 35 (3rd most)
BB Allowed – 92 (16th most)
SO/9 – 9.28 (14th)
BB/9 – 2.79 (8th)
K/BB – 2.79 (8th)
I do believe AF will find help.  It may not be who many are pining for.  But AF is not going to decimate the farm system.  He did not decimate the farm system when he acquired Rich Hill, Yu Darvish, Manny Machado, Mookie Betts, Max Scherzer, Trea Turner, or Chris Martin.  I am not convinced there are going to be difference makers available.  I hope I am wrong, and I hope that AF will decide which prospects he can package to acquire those difference makers.  They are going to need a #3 SP who can consistently pitch 6.0 innings and 7.0 innings multiple other games. They are also going to need RP, preferably late inning high leverage that the Dodgers might move to closer.
Liam Hendriks is back on the IL, and it is unlikely he will get enough pitching in before the trade deadline to determine if he is someone they should pursue.
As we get closer to the deadline, and we see what teams are definitely sellers, we can begin to review their rosters to see if there is anyone who might interest AF.
06-11-2023 – MiLB Summary Report
OKC Dodgers 24 – El Paso Chihuahuas (San Diego) 5
OKC scored 24 runs on 21 hits, including 7 doubles and 3 HRs, and 13 walks.  One of the HRs was a grand slam by Justin Yurchak,  Yurchak also had a three run triple for 7 RBIs.   Every OKC player had at least 1 hit.  6 OKC players had 2 or more and 5 had 3 or more.
This was a huge offensive day for OKC.
Drew Avans – 4-6, 2 runs, 5 RBIs, 1 BB, double (7), HR (7)
Michael Busch – 3-6, 2 runs, 3 RBIs, 1 BB, double (15), HR (6) – HR in 3 of last 4 games
Jahmai Jones – 2-6, 2 runs, 1 RBI.1 BB, double (15)
Ryan Ward – 1-4, 4 runs, 3 BB, double (15)
Devin Mann – 3-6, 3 runs, 1 RBI, 1 BB
Kole Calhoun – 3-6, 5 runs, 2 RBIs,1 BB, 2 doubles (3)
David Freitas – 1-2, 2 runs, 3 RBIs, 3 BB
Justin Yurchak, – 3-5, 2 runs, 7 RBIs, 1 BB, double (15), HR (2)
Matt Andriese went the first 5.1 IP for the win.
The box score will give the most information.
Arkansas Travelers (Seattle) 7 – Tulsa Drillers 6
The Tulsa Drillers and Arkansas Travelers met in the finale of an important six-game series. The Drillers were looking for their third straight win that would give them a series split and increase their first-place lead in the standings.
The Travelers had other ideas, breaking a tie with a three-run sixth inning that eventually led to a 7-4 loss for the Drillers. The result gave the Travelers four wins in the six-game series and moved them to within one game of the first-place Drillers in the North Division standings of the Texas League.
Tulsa scored first in the game with a run in the bottom of the first inning. Austin Gauthier drew a leadoff walk and advanced to second on a base hit by Jorbit Vivas.
After a strikeout, Imanol Vargas plated Gauthier when he dropped a single into centerfield.
The Travelers got their first run when hitter Riley Unroe led off the third inning with his third home run of the year, tying the score at 1-1.
Tulsa's hope of salvaging a series split disappeared with a tough sixth inning. It began with a solo homer from Robert Perez Jr. that gave the Travelers the lead.
The inning got worse from there for the Drillers. John Rooney took over for Ryan Sublette on the mound, and he walked Isiah Gilliam. Rooney had Gilliam picked off first, but first baseman Vargas hesitated before throwing to second, allowing Gilliam to slide in safely.
An error put runners at the corners, setting up consecutive RBI singles that increased the Arkansas lead to 4-1.
The Travelers added to their lead with three more runs in the seventh inning.
Eddys Leonard made things interesting in the bottom of the ninth. After the inning began with consecutive singles from Yusniel Diaz and Diego Cartaya, Leonard belted his seventh home run of the season.
The Drillers would get no closer as reliever Isaiah Campbell recovered to retire the next three batters to end the game.
Kyle Hurt got the start on the mound for Tulsa, and he delivered four effective innings. Hurt allowed just three hits and the one run on Unroe's homer. He walked one batter and struck out eight.
Jake Pilarski pitched 2 perfect innings to close out the 8th and 9th with three Ks.
Great Lakes – Game Postponed – Game will not be made up
Modesto Nuts (Seattle) 6 – Rancho Cucamonga Quakes 0
The Rancho Cucamonga Quakes endured their second shutout of the year on Sunday at John Thurman Field, suffering a 6-0 defeat at the hands of the Modesto Nuts.
Quakes' starter Peter Heubeck (0-5) didn't pitch poorly, allowing three runs in four innings, but didn't get much in the way of offensive support, as Rancho finished with just four hits on the day.  He also had 6 strikeouts to go with his 3 BB.
Five Modesto pitchers combined on the blanking, with starter Riley Davis (2-0) getting the win by allowing just two hits over five scoreless frames.
The Quakes (33-24) will enter Tuesday's series in San Jose with at least a 3.5 game lead over the Lake Elsinore Storm (San Diego) and Inland Empire 66ers (LAA), who entered Sunday's action at 4.5 games back.
Thayron Liranzo – 1-3 double (7)