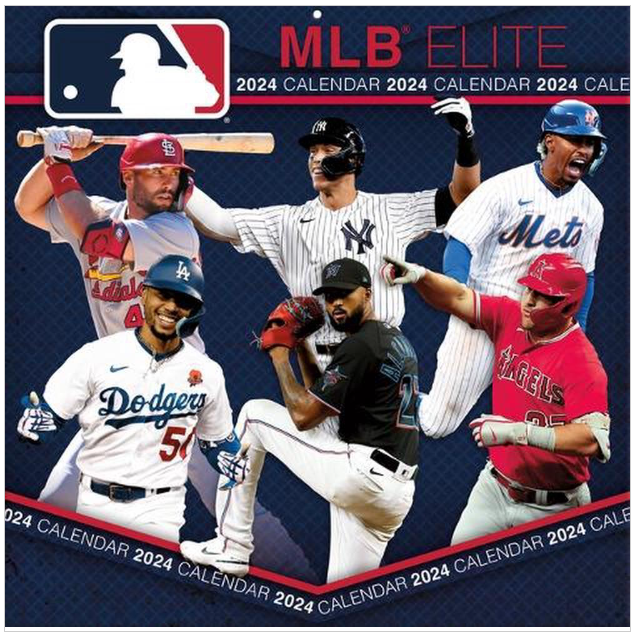 All Free Agents have now been declared as such, effective November 2.  That included 13 Dodgers.  The 40 man roster is now at 38, including 4 players under club options.  Lance Lynn has been added to the Free Agent list as his $18MM club option was not exercised.  Instead, the Dodgers have bought out the option for $1MM.
Pitchers (23)
Yency Almonte (R)
Walker Buehler (R)
Caleb Ferguson (L)
P. Feyereisen (R)
Tony Gonsolin (R)
Victor Gonzalez (L)
Brusdar Graterol (R)
Michael Grove (R)
Daniel Hudson (R) – Club Option
Bryan Hudson (L)
Kyle Hurt (R)
Joe Kelly (R) – Club Option
Dustin May (R)
Bobby Miller (R)
Ryan Pepiot (R)
Evan Phillips (R)
Alex Reyes (R) – Club Option
Emmet Sheehan (R)
Gavin Stone (R)
Blake Treinen (R) – Option
Gus Varland (R)
Alex Vesia (L)
Ryan Yarbrough (L)
Catchers (3)
Austin Barnes (RHH)
Diego Cartaya (RHH)
Will Smith (RHH)
Infield (8)
Michael Busch (LHH)
Freddie Freeman (LHH)
Gavin Lux (LHH)
Max Muncy (LHH)
Miguel Rojas (RHH)
Chris Taylor (RHH)
Miguel Vargas (RHH)
Jorbit Vivas (LHH)
Outfield (4)
Mookie Betts (RHH)
Jonny Deluca (RHH)
James Outman (LHH)
Andy Pages (RHH)
The Hot Stove League begins on Monday, November 6.  This is the date that all options must be decided, all Qualifying Offers must be submitted, and free agents are free to negotiate with any other team.  This is the date that the Dodgers can officially contact Shohei Ohtani and any other free agents.   They do need to wait until the Asian players have been posted by their respective teams.
NOVEMBER 7-9: General Managers will gather in Scottsdale, Arizona for their annual meeting.  Do not expect many (if any) FA to be signed at this meeting.
NOVEMBER 14: This date is not important for the Dodgers for this exercise, as they do not expect to have any players who will be issued qualifying offers (QO). We will know for sure on November 6.  This year's offer is estimated to be $20.5MM.
NOVEMBER 14: However, the November 14 date will be important for the Dodgers as this is also the Rule 5 protection deadline. Teams have until this date to add players to their 40-man roster in order to protect them from being selected in the Rule 5 draft.
Landon Knack and Nick Frasso are almost automatic to be added to the 40 man, which would take LAD to 40 if all club options are exercised (not likely), and there are not additional players released.  If the team looks to non-tender players, they could be released on or before this date to free up additional roster spots.
Others that IMO will be considered:
Kendall Williams – 23 year old, 6'6" 205 pound RHSP who reached AAA this summer. He is pitching relatively well in the Arizona Fall League.
Yeiner Fernandez – 21 year RHH C/2B (or 2B/C) with outstanding bat to ball skills. In 2022 at Rancho, in 423 PA he had 46 BB and 55 K. In 2023 with 433 PA, Yeiner had 47 BB and 56K. He is not much of a power or XBH threat.  He is playing well in the Arizona Fall League, and is playing some SS.  He should be assigned to Tulsa to start 2024.
Hunter Feduccia – 27 year old LHH catcher who had a break out year in AAA this past summer. He will be a back up catcher in MLB this year.  Will it be with LAD?  IMO the Dodgers should protect him, and if they are insistent on bringing back Austin Barnes (not as much of a given with Kershaw's situation), Hunter could be part of a package in trade with a team that needs backup catching.
Way Outside Chances include: 22 year old, 6'4" 200 pound RHP Edgardo Henriquez (rehab from TJ surgery all season), 22 year, 6'7" 230 pound RHP Carlos Duran (rehab from TJ surgery all season), and 22 year old, 6'1" 175 pound RHSP Jerming Rosario.
The Dodgers lost Gus Varland last year to Milwaukee, but he was returned later in the year. Do they dare to expose him again this Winter?
NOVEMBER 17: The non-tender deadline. By this date, teams have to decide whether or not to tender a contract to arbitration-eligible players. While it does surprise me, there are a couple of players who have been reported to be considered as non-tender candidates…LHP Ryan Yarbrough, and RHRP Yency Almonte.  Players who are tendered, do not have to agree to a salary.  It is merely a decision whether to keep the player on the roster or not. Players that are non-tendered become free agents without being exposed to waivers.
I would not be in favor of non-tendering either Yarbrough (estimated $3.0MM) or Almonte ($1.5MM).  The price is reasonable for both, and if they fall on their face, they could be DFA'd without much of a burden.
DECEMBER 3-6: Winter Meetings in Nashville, Tennessee. This is the focal meeting point for many FA signings and trades (major or minor).  While I think it is too early in the process (what do I know), some are reporting that they expect Ohtani to be signed during this period or before.  At least he is not a Scott Boras client, and this process will not be drawn out as it often is with his elite prospects.
DECEMBER 6: The Rule 5 draft. Teams with open 40-man roster spots are able to select eligible players from other clubs. A selected player cannot be optioned to the minors by the new club and needs to stay on the roster all year long or else be offered back to the original club.  There will be more on this topic after November 14, and just before the draft.  Like last year, I do not expect the Dodgers to select anyone in the MLB phase, but I do expect they will select some in the MiLB phase.
MLB Award Dates:
NOVEMBER 5: Gold Glove winners announced.  Dodgers as finalists:
Mookie Betts for both RF and Utility
Freddie Freeman – 1B
David Peralta – LF
The Dodgers best chance is Mookie at Utility.
NOVEMBER 6:  Finalists announced for Rookie of the Year, Manager of the Year, Cy Young and MVP.
NOVEMBER 8: All MLB Team Finalists announced.
NOVEMBER 9:  Louisville Slugger Silver Slugger winners announced:  Dodgers finalists:
Mookie Betts as OF and Utility
Freddie Freeman as 1B
Will Smith at Catcher
Max Muncy at 3B
JD Martinez at DH
NOVEMBER 10: Platinum Gloves Awards winners announced.  Best overall defensive player in each league.  This will not be a Dodger. 
NOVEMBER 13: Rookie of the Year Award winners announced.  James Outman and Bobby Miller will get votes.
NOVEMBER 14:  Manager of the Year Award winners announced – Doc is a strong candidate to win this award a 2nd time.
NOVEMBER 15: Cy Young Award Winners announced. 
NOVEMBER 16: MVP Award Winners announced.  Mookie Betts should be 2nd behind Ronald Acuña Jr.  Freddie Freeman and Matt Olson will battle for #3. 
NOVEMBER 17:  Heart and Hustle Award – active player "who demonstrates a passion for the game of baseball and best embodies the values, spirit and traditions of the game."  Each of the 30 teams has one player nominated.  The Dodgers nominee is Freddie Freeman.
NOVEMBER 28: Comeback Player of the Year Award winner announced.  Both Jason Heyward and JDM should be considered.
NOVEMBER 29: Rivera/Hoffman Reliever of the Year Award winners announced. 
NOVEMBER 30: Edgar Martinez Outstanding Designated Hitter Award winners announced.  JDM will get strong consideration. 
DECEMBER 16: All-MLB Team announced. 
DECEMBER 16: Hank Aaron Awards announced for each League.  Best overall offensive player from each League.  Mookie Betts and Freddie Freeman are two of the nine NL nominees.
Monday, the Hot Stove League fun begins.