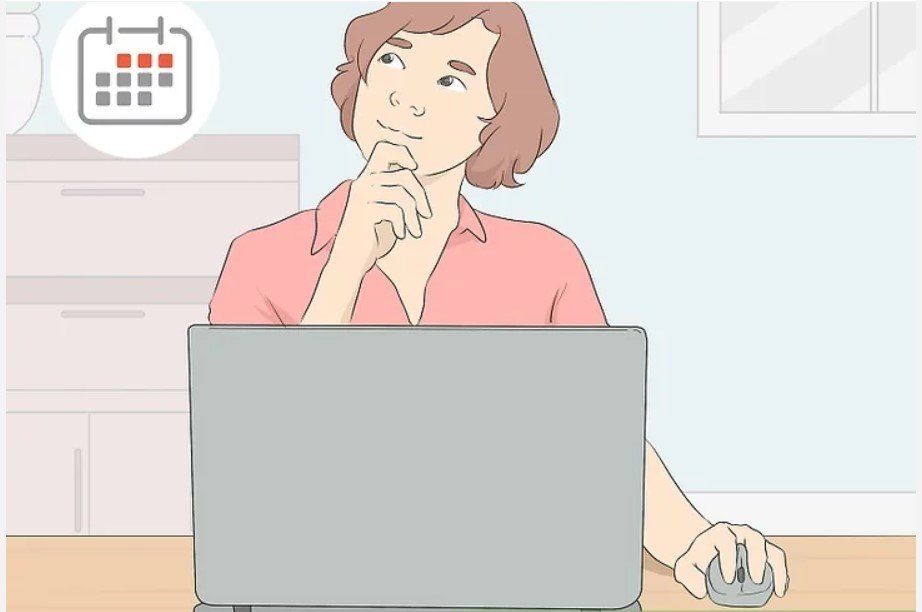 I agree for the most part that AF does not overreact to situations.  I was not overwhelmed by the Kazmir, McCarthy, and Anderson signings, but I understood them.  At the time (2015), the Dodgers had 2 starters…Kershaw and Greinke.  Goodness, after they lost Hyun-Jin Ryu and McCarthy went down, their 3-4-5 pitchers were Anderson, Mike Bolsinger, and Carlos Frias, until AF traded for Alex Wood.  In hindsight, maybe they should have put forth a better effort to sign Max Scherzer.  But Scherzer wanted the East Coast, and the Dodgers already had one $200MM pitcher (Kershaw) and Greinke was due for a big raise after 2016.  The Dodgers had big debt leverage concerns and their payroll was already approaching $300MM.
It wasn't as if the Dodgers could have signed better pitchers (not named Max Scherzer).  Top free agent SP for 2015:
Jon Lester – $155MM – 5 years (which is what they eventually offered Greinke)
James Shields – $75MM – 4 years
Ervin Santana – $55MM – 4 years
Jake Peavy – $24MM – 2 years
Edison Volquez – $20MM – 2 years
Jason Hammel – $18MM – 2 years
The Dodgers debt leverage ratios were a big hinderance into signing big time FA at the time.  They spent money, but it was for 2 starting pitchers in 2015 (Anderson and McCarthy) and 2 more in 2016 (Kazmir and Maeda), instead of one.  They needed more than 1 starting pitcher.
As Bear noted, a big mistake AF made was to offer Anderson the QO in 2016.  But in all honesty, I do not believe they expected him to take it. No player had agreed to the QO before that year, and then there were two that accepted it (Colby Rasmus and Anderson), with a 3rd (Marco Estrada) agreeing to a 2-year extension ($26MM).
The Dodgers also had Julio Urías coming, and Ryu was hoping to come back in 2016 (he didn't).  Unfortunately Urías also got hurt, and his shoulder surgery cost him three years.
In 2016 after Kershaw and Greinke, the Dodgers had Kazmir, Ross Stripling, and Julio Urías filling out their top 5 SP.  They did add Rich Hill at the deadline.  They beat the favored Washington Nationals in the NLDS.  They took MLB's best team, Cubs, to 6 games in the NLCS.
The Dodgers ended up with Scott Kazmir, Kenta Maeda, and Brett Anderson for 2016.  Who should they have signed from this list of top FA starting pitchers?
Johnny Cueto – $130MM – 6 years (Injury waiting to happen)
Jordan Zimmerman – $110MM – 5 years
Jeff Samardzija – $90MM – 5 years
Mike Leake – $80MM – 5 years
A. Happ – $36MM – 3 years (As it turns out, the best of the bunch)
Yovani Gallardo – $22MM – 2 years
The Dodgers were hoping to retain Greinke, and had it all wrapped up until Arizona came in and waaaaayyyyy overreacted and overspent.  I do not blame Greinke.  He would have been crazy to turn that deal down.  The guaranteed money the Dodgers offered was reported to be 5 years $155MM ($31MM AAV).  Instead Arizona gave Greinke 6 years at $206.5.  That was a $34.42MM AAV, the largest AAV at the time.  That is $51MM more guaranteed $$$.
Thus in 2017, the Dodgers went from Kershaw and Greinke to Kershaw and Wood/Hill/Maeda/Ryu.  In addition, it was 2016 when Kershaw first had his back flare up and nobody knew what to expect in 2017.  That is why the Dodgers acquired Bud Norris from Atlanta in June 2016.  As it turned out, Kershaw would never again stay off the IL for any season after 2015.  And yet, the Dodgers won 104 games in 2017, and should have won the WS.  Adding Yu Darvish helped down the stretch, and in the NLDS and NLCS.  It wasn't until the WS before Darvish choked (tipped pitches?).
As Badger noted, even with the Kazmir, Anderson, McCarthy signings, the Dodgers continued to win.  Get to the playoffs and see what happens.  I am not going to cast stones at AF for those signings.
For me, AF went away from his game plan and DID OVERREACT to what San Diego and NYM were doing for 2021, and signed Trevor Bauer instead of letting SDP and NYM battle it out.  Up until the last minute, NYM was reported to have the lead in signing Bauer.  While nobody anticipated or expected what did happen, Bauer was never going to be the player the Dodgers were building the clubhouse culture on. Bad signing pure and simple, and many of us talked about it well before the suspension.  And no, for me, it had nothing to do with his social media issues (although they were certainly problematic).
One other note. Also as Bear noted, Kazmir and McCarthy were better pitchers when signed than was Andrew Heaney.  Tyler Anderson also was not a good pitcher until he came to the Dodgers.  I did like Rick Honeycutt as the LAD pitching coach, but he was more of a behind the scenes type coach.  I do not remember one pitcher coming into the organization whose career was turned around with Honey as the pitching coach.  That was not their job at the time.
OTOH, Mark Prior was getting a big notice from LAD for his developmental tools after he was hired as the bullpen coach for 2018.  Is their any question as to what he has done for the staff since he became the pitching coach in 2020?  Getting Urías to stop nibbling and throw strikes.  Stop the first inning marathon innings for Urías.  Resurrect Jake McGee that then turned out to be the impetus to signing Yency Almonte, and then turning him around.
Evan Phillips was cast aside by Tampa Bay and the Dodgers signed him.  He is now considered one of the top ten relievers in the game (#4 by MLB.com).  Tony Gonsolin has gone from a reliever to an All Star starting pitcher.  Tyler Anderson went from a pitcher with a 4.5+ career ERA to an All Star.  Andrew Heaney went from an LAA and NYY cast off to resurrect his career.  Now Noah Syndergaard has made it known that he took less $$$ to pitch for LAD and their staff.  Alex Reyes made similar comments.
There are others…Alex Vesia, Brusdar Graterol.  Michael Grove, Ryan Pepiot, and Andre Jackson have all made big strides under Prior. They may not land in the rotation this year, but I expect at least one to be a huge bullpen piece this October.  I may be biased, but for me it is being a former USC Trojan All American that has made Prior so knowledgeable.
Mark Prior and Connor McGuiness have been the backbone to the developmental pitching staff.  I expect Bobby Miller and Gavin Stone to blossom even more once they get to LA at some point this year.
The Dodgers do not typically sign the best FA, although Freddie Freeman was a plus.  They re-sign many of their own…Rich Hill, KJ, JT, Chase Utley (2017), Kershaw, JT again (after 2021), CT3, Blake Treinen.  How many times have they signed Jimmy Nelson?  They package prospect capital for players they need via trades…Machado, Betts, Scherzer, Turner.
FA seems to know what buttons to push at the right time.  He is not perfect.  His drafts are evidence, but that is a crapshoot much of the time, especially where they draft.  However, his track record speaks for himself.  No MLB team has been better during his reign as the President of Baseball Operations with LAD, and by a large margin.  Some of us (yes me included) have questioned his lack of moves during the Winter.  Do they need more SP, RP (closer), OF, SS?  What player can be added that would make the team better?  Right now, probably none.
At the deadline, there could be multiple players available.  Hill, Darvish, Watson, Cingrani, Machado, Scherzer, Turner.  AF has not been shy about making moves at the deadline to get them over the finish line.  Will he this year?  He will not make a move just to make a move, but if a player is there that he believes will get them to the WS, he will not hesitate (IMO).  But he is not going to mortgage the future.  Do not expect Diego Cartaya, Miguel Vargas, Miller, or Stone to be traded.
2023 has not even started, and the Dodgers will be in the playoffs.  Their pitching is too good and too deep not to get there.  The team had horrible production from multiple players in 2022 (Bellinger, Muncy, Taylor, Gallo).  They had unexpected and untimely injuries (Gonsolin, Treinen, Lux).  And yet they still won 111 games.
2023 will not be a runaway, but I am bullish on the season. But then again, I always believe the Dodgers will win…until they don't.  Mark Prior's pitching staff will make sure that LAD will be in it all the way.  It will not be a result of panic, but AF will make a move at some point around the trade deadline that he believes will take across the finish line.  Maybe this will be the year.