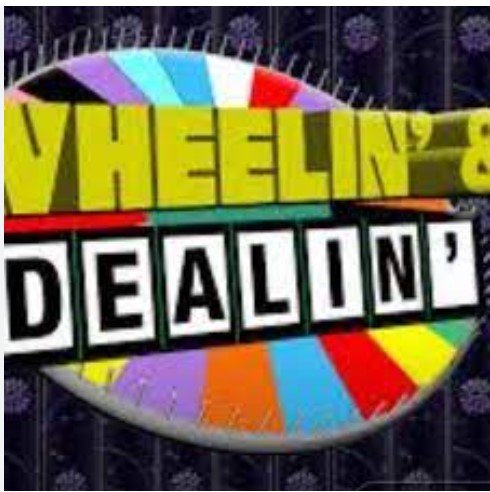 Fans might be pushing the panic button, but one person is not. And he is the one who counts the most, Andrew Freidman. Since he took over the team before the 2015 season, I have seen Andrew not make knee jerk decisions over and over.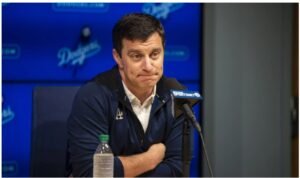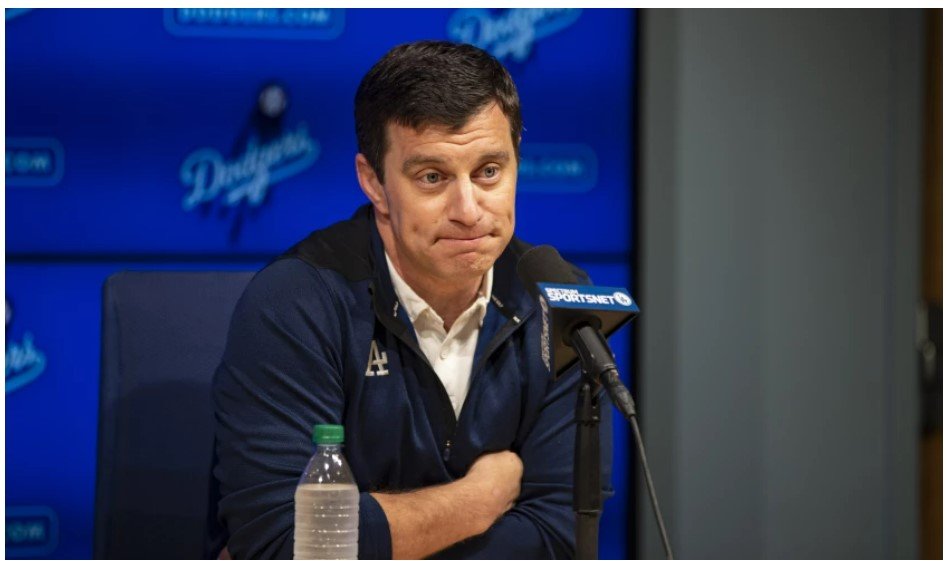 Go back over his moves since he has been here. AF made his very first trade on November 17th, 2014. He traded for 1B-OF, Kyle Jensen. Jensen never made it to LA. But it was simply a minor league move.
The first trade he made that impacted the major league team was when he got Adam Liberatore and Joel Peralta from the Rays for a couple of prospects. Neither of the prospects ever made much impact. But Peralta and Liberatore were in the Dodger pen in 2015.
That December, he made his first two blockbusters. Sending Dee Gordon, Dan Haren, Miguel Rojas and cash to the Marlins for Austin Barnes, Kiké Hernández, Chris Hatcher, and Andrew Heaney. Matt Kemp, Tim Federowicz and cash to the Padres for Zach Elfin, Yasmani Grandal and Joe Weiland. He then flipped Heaney to the Angels for Howie Kendrick.
Then he traded Elfin and a minor leaguer to the Phillies for Jimmy Rollins. He was essentially changing the culture in the clubhouse. Kemp was considered a cancer by some.
Where Freidman was really busy prior to the 2015 season, was in his signing of free agents. His first major free agent signing was Brandon McCarthy. It is also one of the free agents fans would later give him a lot of grief over. McCarthy got 4 years, and close to 48 million dollars. For the 40 million the Dodgers ended up paying him, they got 33 games out of him. 11 wins and 7 losses.
He would be traded before the 2018 season in a salary dump. The other big ticket free agent was Brett Anderson. Anderson churned out 21 games and a 10-9 record for his 10 million. AF's big mistake was tagging him with a QO which ended up costing the Dodgers 15.8 million for which they got 1 win in return.
Most of the free agents and waiver claims were not factors in the season. The first draft under AF would bring 5 players out of the 28 rounds who would see time with LA over the next few years, Walker Buehler, Josh Sborz, Edwin Rios, Kyle Garlick and Matt Beatty. One other, Willie Calhoun, would be used in a trade for Yu Darvish.
He traded José Uribe and Chris Withrow in May for Alberto Callaspo, Eric Stults and Ian Thomas. His first deadline deal brought Bronson Arroyo, Alex Wood, Luis Avilán, Jim Johnson, José Peraza, Mat Latos and Mike Morse to LA. Morse was traded for a minor leaguer the next day.
Then in September he brought in Chase Utley in a deal with the Phillies. The huge clubhouse impact of Utley should not be forgotten. He brought a winning mentality and a hard-nosed approach to the game to the team. Of course, his hard slide into second during the playoffs resulted in what is known as the Utley rule.
That winter, AF refused to over pay for Zack Greinke. The idea that the Dodgers never made an offer is wrong. They did, Arizona went nuts and offered a lot more. Greinke's camp came back to LA to see if they could get the extra year, and the Dodgers declined the deal.
In hindsight, that was a wise decision. Greinke might have been a much better pitcher in LA than he was in Arizona, but at what cost?
Again that winter, he made a lot of free agent signings, most notably, Scott Kazmir and Kenta Maeda. He made a three way trade with the Reds and the White Sox that netted him a couple of prospects and outfielder, Trayce Thompson.
He re-signed Utley, and Kendrick signed Joe Blanton and he was also active on the waiver wire circuit. His June draft was again successful with multiple players who would spend time in the majors. He had a new manager after reaching an amicable deal with Don Mattingly to leave the post.
Of course, many Dodger fans did not like his choice and still don't. Dave Roberts is perhaps one of the more successful managers who does not have much in the way of fan support. The reasons are variable.
His first big decision of the year though was to eat Carl Crawford's remaining salary and release him in June. He then made a very under the radar trade with the Mariners, and got Chris Taylor for former #1 pick, Zack Lee. He traded for Bud Norris, no relation, in June to bolster the starting staff.
But not once did he ever trade as a panic move. He made three trades on August 1st. Bolsinger to the Jays for Jesse Chavez, one he is chastised for making now, but no one cared then, Yordan Alvarez to the Astros for Josh Fields, and then Grant Holmes, Jharel Cotton and Frankie Montas to the A's for Rich Hill and Josh Reddick.
Hill would become a fan favorite, Fields did some good work out of the pen, Chavez was not around all that long.  Reddick was a total flop as a Dodger and was soundly booed every time he came to Dodger Stadium up until he retired.
His last trade before the playoff cutoff was sending AJ Ellis to the Phillies for Carlos Ruiz. Not really a popular deal. It was business as usual over the winter. He let a lot of players walk.
He re-signed a couple of his own players to deals, JT, Kenley Jansen, Utley. He traded Kendrick to the Phillies for Darnell Sweeney and Darin Ruf. Ruf never played a game for LA, he was released, went overseas and then returned as a member of the Giants.
He traded a minor league pitcher for Logan Forsythe. He signed Brandon Morrow as a free agent. Morrow would become an important piece in the pen. When he made his deadline deals in July, he picked up three pitchers, a starter and two left-handed bullpen pieces. Yu Darvish, Tony Watson, and Tony Cingrani. It cost him one roster player, and a prospect who is now the Pirates starting SS. Scott Van Slyke and Oneil Cruz.
He made only one impact trade in August, Curtis Granderson came from the Mets, but was less than inspiring. Again, no panic. They lost the series as we all know. Darvish may or may not have been tipping his pitches, but the fact remains that most Dodger fans wish the deal had not been made at all.
He did a salary dump trade with the Braves in December that brought Matt Kemp back to LA. Most thought he would be released by the end of spring training, but Kemp had a stellar spring, and carried the team on his back in the early going in 18. He picked up Scott Alexander in January of 18.
Again, he would sign his own players to short term deals if he felt they were valuable to the team. Active on the free agent market with low-risk signings. And he would scour the waiver wire when he felt the need.
The first big decision of 18 concerned the injury to Corey Seager as he went down for the season early. They used Chris Taylor there for a while, but then right after the All-Star game, he traded 5 players for Manny Machado.
Of those five players, only one, Dean Kremer, is still with the O's. Rylan Bannon is with the Phillies, Valera has not been with a MLB team since 2019. Zach Pop is with the Blue Jays and Yusniel Díaz, is back with the Dodgers. In fact he had two hits yesterday in the Dodgers spring game. And he hit a homer in the B-game that Kershaw pitched.
His deadline trade saw him bring in Brian Dozier from KC. He really did not do much in LA, but the following year, he was a big part of DC's run to the Championship. His August 31st deal brought a valuable bench piece to LA in David Freese. LA won the division only after having to beat the Rockies in the 163rd game of the year, but they were overmatched in the Series against the Red Sox.
Freidman has shown me at least, that most of his trades and signings are well thought out. He finally got one of his main targets when he traded for Mookie Betts after the 19 season.
He made some deals in 19 that pared salaries from the team. The big one was in December when he sent four players to the Reds, Yasiel Puig, Matt Kemp, Alex Wood and Kyle Farmer. Two of the kids he got back, Jeter Downs and Josiah Gray would be used in later trades. Homer Bailey was released the day after the trade.
His July deals in 2019 were nothing short of meh. They certainly did not improve the team, which at the time was cruising through the West. In hindsight, he should have beefed up the rotation and the bullpen a little more. DC outpitched them in the NLDS.
The 2020 season was an anomaly. Shortened and with no fans, it presented a challenge never faced by teams before. While the travel was not as bad, the conditions were less than favorable for any team. LA was the best in the bigs, and then had to wade through three layers of playoffs to make the Series.
And they played the NLCS and World Series on the road in Texas. The first team ever to win a title without playing a single game in their home park. And they had to overcome a 1-3 hole in the NLCS. It is a legitimate win no matter what the naysayers might say.
We all understand I hope, how hard it is to simply get to the series in this day and age. All it takes to lose is run into a team that is hot.
The Giants, by record, were the best team in 21. But they played a team who had to win a wild card game just to get there. The Dodgers then squeaked by in a tight 5 game series. But the Dodgers could not beat the Braves, who just took advantage of every opportunity they got.
22 will always be looked at by most fans as a monumental choke job by the Dodgers. 111 wins, then they lose 3 of 4 to a team they beat 14 times during the regular season. HOW?
A lot of explanations. But a bigger question is how did they win 111 games with guys hitting under .200 or close to the Mendoza line? Muncy was nowhere near the player he was in 21. Gallo was a bust despite hitting 7 homers in his 44 games. He struck out 57 times in that span. He was good defensively.
Bellinger, despite raising his BA 45 points from the previous season, struck out way too often, With Muncy and Taylor, the three of them struck out 451 times. That is way too much. Freeman, Trea and Mookie also struck out more than 100 times, but they were all productive otherwise.
They got surprising production from Thompson after he was acquired from the Tigers. Will Smith was steady. But they were prone to be inconsistent. The had the largest runs scored to runs allowed gap in baseball. 334.
So why did they lose to the Padres? My theory is simple. I think the 5-day layoff affected them. I believe not playing for five days while the Padres were fighting for their post season lives was definitely a factor. Also, the fact that they got little production from their stars.
Freeman, Muncy and Trea were the only starters with BA's over .250. Betts hit .143, not what you expect from a 30 million dollar a year player. Lux, Bellinger, Smith, Thompson, all under .200. The bullpen, which had been outstanding most of the year, got the loss in 2 of the 3 losses.
Also, a team known for coming back late in games, did not do so in that playoff. So we go into a new season, with what seems to be a new philosophy. With so many major free agents on his own team, AF let all of them walk save one, the franchise, Clayton Kershaw. He made no major trades in knee jerk reaction to the Padres loading up on stars. His major free agent signings have cost him so far less than 30 million dollars.
The Dodgers have prospect capital by the boatload. But do not expect any kind of deal for an established star unless they see in July that they need that kind of help. At this point in spring, I see two of the kids, maybe three, making the 26-man. It's a new dawn.