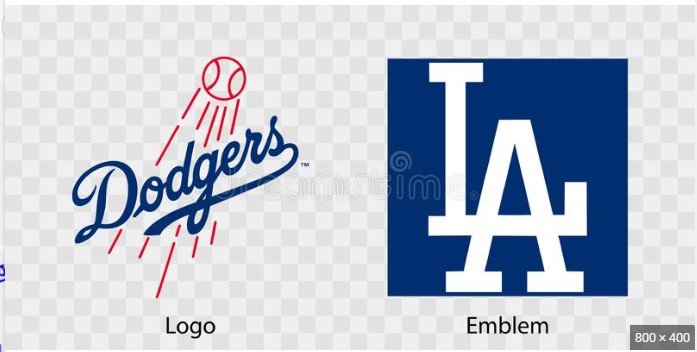 Bear had a good premise.  For me there is a difference in what I may prefer vs. what I think AF/BG might do.
I do think the Dodgers will sign Ohtani.  But IMO that negates the possibility of signing any other FA with a QO attached. Snell, Nola, Gray, Hader, Bellinger, and Chapman.  I cannot see AF/BG losing a 3rd and 6th round pick in addition to the 2nd, 4th, and $1MM international $$$.  I could be very wrong, but AF has never given any indication that he would sign two players with a QO in the same year.
There are too many listed rotations that are RHP heavy.  All of the Dodgers pitchers are RHP – Buehler, Miller, Pepiot, Sheehan, Stone, Knack, Frasso, Ryan, Williams, Hurt.  Then I read that the Dodgers should sign Yamamoto (RHP), Lucas Giolito (RHP), Jack Flaherty (RHP), Luis Severino(RHP).  Remember, even if they sign Ohtani and he pitches in 2024, another RHP.  May and Gonsolin?  RHP.  Maddux Bruns and Justin Wrobleski are the only LHSP in the pipeline (way down) and Ronan Kopp is a LHP, but he has been moved permanently to the bullpen. They need LHSP.
LHSP that are FA – Blake Snell, Shōta Imanaga, Jordan Montgomery, Eduardo Rodriguez, Sean Manaea, Hyun-jin Ryu, James Paxton.  Only Snell has a QO attached.
The Dodgers need to sign one top of the rotation LHSP in free agency, and possibly trade for another.  I prefer Jordan Montgomery and then Imanaga, but I think AF/BG prefers. Eduardo Rodriguez.  They wanted him at the deadline, but were not willing to negotiate an additional year and $20MM to his deal in such a limited and tight window.  They have more time in the offseason to work something out.  Also, AF avoids dealing with Scott Boras (Montgomery).
I also think they will trade for a front line pitcher.  Corbin Burnes, Tyler Glasnow, and Dylan Cease are the reported top targets.  All RHP, and I would be happy with any of them.  Potential LHSP that may be available (not likely, but possible).  My preference:
Max Fried – Atlanta
Jesus Luzardo – Miami
Tarik Skubal – Detroit
Braxton Garrett – Miami
John Means – Baltimore
Somehow some way, the Dodgers need 2 LHSP; one at the minimum.
I think the Dodgers have the basis for a good bullpen, but do not have a closer.  Maybe Blake Treinen has been resurrected.  I do not see any FA closer other than Hader, and with a QO attached, AF will not sign him.  I would prefer AF/BG re-sign Ryan Brasier and Shelby Miller, but AF/BG has not shown an affinity to re-sign relievers who left LAD as a free agent. There are three other FA relievers that I would like to see AF consider (they won't):
Reynaldo Lopez (RHRP)
Hector Neris (RHRP)
Yuki Matsui (LHRP)
I am convinced that Max Muncy will be the LAD 3B in 2024.  He did not agree to a below market value 2-year deal so he could be traded.  I believe he got enough assurances from AF/BG that he would not be traded if he extended.
Although there are a number of teams where be welcomed if traded.  I read a Juan Toribio report that said the Dodgers might be looking into a possible Bo Bichette trade.  Muncy would be perfect.  But as I wrote above, he is not going anywhere.
If the Dodgers do trade for a SS, Gavin Lux would be included in the deal.  Witt is not realistic.  Adames is a possibility, but not someone I would trade Lux straight up for.  But if the Dodgers had to take Adames in order to acquire Corbin Burnes, I am on board.  There are very few better defensive SS in all of MLB, even if he does strikeout too much.
I am willing to give either Michael Busch or Miguel Vargas a clear runway in a fulltime role, but not both.  AF/BG may disagree and keep both.
What is the fair price for Burnes.   Anything I propose will be declared moronic by all, so as a moron, what do I have to lose.
For Burnes (32.0) – Miguel Vargas (17.6) and Gavin Stone (13.1).  Trade simulator has it Brewers 32.0 and Dodgers at 30.7, a slight underpay for the Dodgers.
But I would add to the trade.  Burnes (32.0) and MiLB 3B/2B Tyler Black (13.3) for Miguel Vargas (17.6), Gavin Stone (13.1), Landon Knack (10.1), and Maddux Bruns (5.7).  That is Brewers at 45.3 and LAD at 46.5, a slight overpay for LAD, but IMO very much worth it.  Even though with a lower trade simulator value, Black is younger, and a better 2B/3B option than Vargas.
Black – 558 PA – .284/.417/.513/.930 – 18 HR, 25 DBL, 88 BB, 100 K, 55 SB, 12 CS
Vargas – 285 PA – .288/.407/.479/.886 – 10 HR,15 DBL, 46 BB, 57K, 8 SB, 0 CS
I considered replacing Diego Cartaya (21.5) for Landon Knack and Maddux Bruns, but Milwaukee has a younger and more advanced catcher in Jefferson Quero.  Milwaukee will want pitching.
I prefer the sure thing (or relatively so) of Corbin Burnes for 1 year than the great unknown of Gavin Stone, Landon Knack, and Maddux Bruns.  I am undoubtedly in disagreement with LAD, but I am not all that high on Bruns.  With three pitchers, one is probably due to make the rotation.  Also with the loss of three pitchers, that would make it more urgent for a Burnes extension.  Tyler Black is Rule 5 eligible and will probably be added to the 40 man next week.  Risky for sure, but not for next year, and LAD has plenty more pitching to supplant those that are lost.  So, this may be a deal I would do, it is not a deal AF will do.
One other pitcher I would look into is RHP Erick Fedde.  Might he be the next Merrill Kelly who found himself in the KBO.
My Preferences:
Shohei Ohtani – FA
Add starting pitching:
Jordan Montgomery as LHSP or (Eduardo Rodriguez) – FA
Corbin Burnes (Trade)
Erick Fedde – FA
Add relief pitching:
Ryan Brazier (Reynaldo Lopez) – FA
Shelby Miller (Yuki Matsui) – FA
Rotation:
Corbin Burnes
Jordan Montgomery
Walker Buehler
Bobby Miller
Erick Fedde/Ryan Pepiot/Emmet Sheehan
Next Up:
Michael Grove
Nick Frasso
River Ryan
We can get into the next up after these in a later post.
The Dodgers will sign or trade for a RH hitting OF.  My choice would be Lourdes Gurriel Jr.  But it appears that AF/BG prefers Teoscar Hernández.
If too expensive, Garrett Cooper is a RHH OF who hits LHP very well.
I would not say no to a Lane Thomas trade, but it would be less intrusive with a FA.
1B – Freeman
2B – Muncy
SS – Lux
3B – Black
LF – Hernandez (or Gurriel, Cooper, Thomas)
CF – Outman
RF – Betts
C – Smith
DH – Ohtani
Bench – Barnes, Rojas, Taylor, Busch
Rotation:
Burnes
Montgomery
Buehler
Miller
Fedde (Pepiot)
Relievers:
Pepiot (Brasier)
Sheehan (Shelby Miller)
Treinen
Phillips
Graterol
Ferguson
Vesia
Grove
My team has plenty of pitching options, but I can also see AF/BG going minimalistic.  I would not be surprised to see AF/BG acquire:
Ohtani
Eduardo Rodriguez (or Imanaga)
Flaherty, Giolito, Lugo, Wacha or Severino
Heyward
No trade
1B – Freeman
2B – Vargas
SS – Lux
3B – Muncy
LF – Busch/Taylor
CF – Outman
RF – Betts
C – Smith
DH – Ohtani
Bench – Barnes, Rojas, Heyward, Taylor/Busch
Rotation (5):
Rodriguez (LHP)
Buehler (RHP)
Miller (RHP)
Giolito/Flaherty/Lugo/Wacha/Severino (RHP)
Pepiot (RHP)
Relievers (8):
Treinen (RHP)
Phillips (RHP)
Graterol (RHP)
Ferguson (LHP)
Vesia (LHP)
Almonte (RHP)
Yarbrough (LHP)
Feyereisen (RHP)
MiLB starters in AAA – Sheehan (RHP), Stone (RHP), Knack (RHP), Frasso (RHP) + two AAAA SP (preferably LHP)
AA – River Ryan (RHP), Kendall Williams (RHP), Maddux Bruns (LHP), Justin Wrobleski (LHP), Ben Casparius (RHP), Hyun-il Choi (RHP)
AAA Relievers – Grove (RHP), Hurt (RHP), V. Gonzalez (LHP), Varland (RHP), B. Hudson (LHP), Alec Gamboa (RHP), Ben Harris (RHP), John Rooney (LHP)
Depending on which FA Freidman/Gomes sign other than Ohtani, it is conceivable that the Dodgers could slide under the CBT threshold.  I do not believe that should be a concern, but maybe the owners do.
I am sure I can come up with more than a dozen more scenarios.  Too many RHP, too many catchers, too many platoon/utility players, not enough quality infielders (especially middle), not enough quality OF, not enough LHP.  FA and trades are needed to balance it all out.
Still so much to follow.