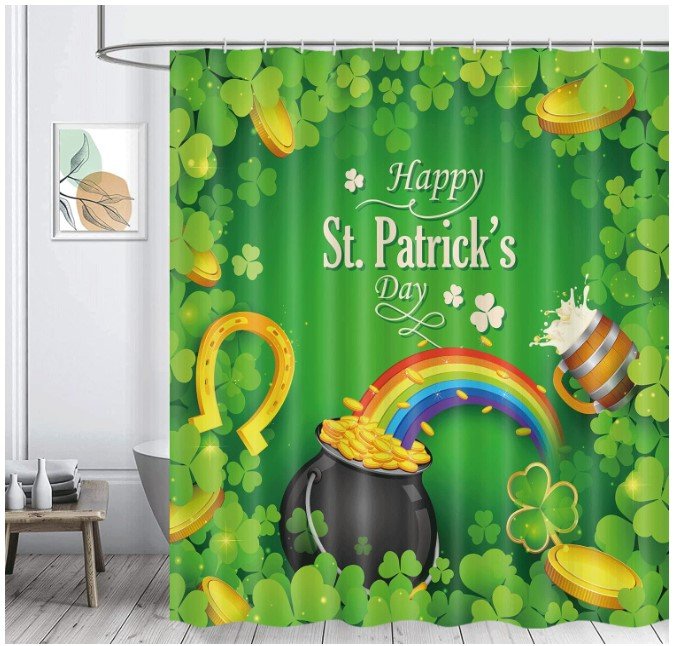 Happy St. Patrick's Day.  I do not drink anymore, but if I did, this would be a real fun day for me.  However, I will wear green.
It is now less than two weeks before we can officially proclaim that ITFDB.  I am assuming that everyone out there is far more knowledgeable about urban dictionary acronyms than I am, but just in case there is one or two more of you out there…ITFDB means "It's Time For Dodger Baseball".
I am going to give my last guess of the pre-season for the Dodgers roster for March 30.  For this exercise, I am going to assume that Freddie is going to be able to answer the bell and be ready.  I am also going to assume that Tony Gonsolin and Daniel Hudson will not be able to play March 30.
I am not about to project the lineups, because they will undoubtedly change every game.  Doc and AF cannot help themselves with R-L matchups and platoons.  I don't know, maybe they check their astrological signs for the day.
The first 12 of the 13 position players has not changed since Gavin Lux went down.  Doc has gone out of his way to advise anyone who was listening that Jason Heyward and Trayce Thompson will be on the roster come March 30.  AF is going to keep them until they play themselves out of a position, but during the regular season.
Here goes:
1B – Freddie Freeman (L)
2B – Miguel Vargas (R)
3B – Max Muncy (L)
SS – Miguel Rojas (R)
LF – David Peralta (L)
CF – James Outman (L)
RF – Mookie Betts (R)
C – Will Smith
DH – J. D. Martinez (R)
Bench
C – Austin Barnes (R)
OF – Trayce Thompson (R) (platoon with David Peralta)
OF – Jason Heyward – LH Bat and Defensive OF
Chris Taylor – Utility (infield and outfield)
IMO, James Outman has played himself onto the roster, offensively and defensively.  The only other option would be utility infielder Yonny Hernandez (S) and James Outman back to OKC.  That is more than plausible, but IMO the Dodgers are a stronger team with Outman in CF than Hernandez on the bench in a utility role.
I know the argument is that Outman has two options remaining, but so does Hernandez.  I know contenders do not like to break in two rookies, and with a rookie pitcher in the rotation (at least  the beginning), the Dodgers would have three (Vargas, Outman, Pepiot).  If any team can flourish with three rookies, it is the Dodgers.
Rotation:
Julio Urías
Clayton Kershaw
Noah Syndergaard
Dustin May
Ryan Pepiot
Tony Gonsolin (On the IL)
Ryan Pepiot goes back to OKC once Gonsolin is ready.  The Dodgers will not rush Gonsolin back.
Relievers:
Evan Phillips
Alex Vesia
Brusdar Graterol
Caleb Ferguson
Yency Almonte
Shelby Miller
Phil Bickford
Jimmy Nelson
I know many do not think that Shelby Miller should make the team.  But AF is not going to pay him $1MM without at least giving him a chance during the regular season.  When Daniel Hudson returns, either Yency Almonte will be deemed not quite ready and go on the IL, or the Dodgers will DFA Phil Bickford (no options).  I smell a trade here.
Since I have Pepiot in the starting rotation, that would move Michael Grove and Andre Jackson to OKC.  Both have earned a spot in the bullpen, but the team needs to keep them ramped up as starters…just in case.
There will still need to be some moves, at the MiLB level.  Andy Pages has been optioned to Tulsa (AA) instead of OKC (AAA).  Why?  Because of the number of OF still on the OKC roster.
Drew Avans
Yusniel Diaz
Steven Duggar
Jason Heyward
Anderson Miller
Josh Stowers
Luke Williams
Bradley Zimmer
I think Luke Williams will be fine as a utility player (infield and outfield).  I have already included Jason Heyward in the LAD roster.  Bradley Zimmer could very well find himself on another team.  He has played well (even with the strikeouts), and some team is going to need a LHH defensive minded OF off the bench.  AF can get a lottery ticket for Zimmer.
Is Pages going to be blocked by Anderson Miller, Josh Stowers, or Yusniel Diaz?  How about Ryan Ward who also deserves to be at OKC.  Miller was released from an Indy League last August.  He is organizational depth that AF always seems to load up on at the AAA level.
Josh Stowers has spent the last two years at AA, and did not improve on his poor seasons.  Stowers is also organizational depth.
It is possible that Duggar has a clause in his MiLB contract that he needs to make the roster or be released.  He is not going to make a ML team, so he might as well stay with LAD at OKC.
I would hope that Andy Pages and Ryan Ward will join Drew Avans in the OKC OF with Duggar and Diaz in reserve roles.
Jonny DeLuca is on the Tulsa roster, and that is probably where he is going to start the season.  He was hurt at the end of his 2022 season.  He should be assigned to OKC at some point in 2023.  José Ramos should also start in Tulsa and see if he can handle AA pitching.  IMO there is no reason to send Ramos back to Great Lakes.
There was some discussion yesterday on a "Rumor" being reported by Joel Reuter of Bleacher Report.  He has been an MLB journalist for 10 years, and I do read him.  Per the headline at Dodger Nation…"Writer Predicts LA Trades for Tim Anderson in Package Headlined by Michael Busch".
While the Bleacher Report article penned by Reuter says prediction, it was an article on proposed trades for every team, that he believes make sense.  The Dodgers could use an elite SS, and Joel proposed a trade to acquire one.  The Dodgers would receive Tim Anderson for 2B/1B/LF/DH Michael Busch, RHP Landon Knack, OF José Ramos, and RHP Joel Ibarra.
This proposal has zero chance of happening.  The ChiSox believe they are contenders in the AL Central, and they are.  So why would they trade their best player and the face of their team for four MiLB players, with only one projected to be a MLB player as a regular.  Anderson is on a team friendly contract with a club option for $14MM for 2024, that will surely be exercised.  The White Sox stole Tim Anderson with a 6 year $25MM contract with two club options $12.5MM (2023) and $14MM (2024).  If I were a ChiSox fan I would be screaming for the organization to open the wallets and pay him.
Michael Busch will be a MLB player, and I do believe he will get traded (probably at the deadline), but not for Tim Anderson.  Landon Knack is dropping in the eyes of the prospect evaluators.  José Ramos is a free swinging OF prospect who has problems with hitting pitches that move.  He can hit a fastball a long way, but he needs to hit the spin stuff as well to make the ML.  Joel Ibarra is a converted SS and is so far away from MLB.  He is the proverbial lottery ticket, best positioned for relief.  Unless the Dodgers are talking Bobby Miller, Gavin Stone, or Diego Cartaya as the headliner, Tim Anderson is not coming to LAD.
I think we need to introduce Bums to Joel Reuter and let them do a "Battle of the Trades".