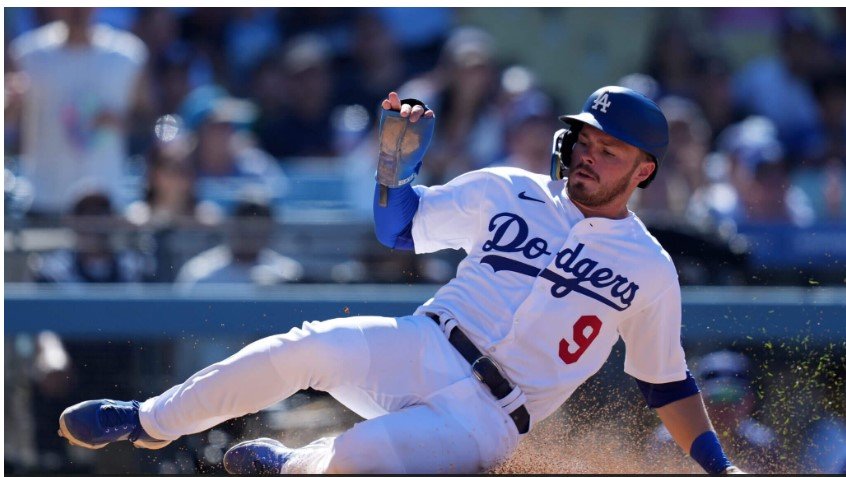 It appears that the Dodgers are going to be without the services of Gavin Lux.  Now what?
I know there are many out there that wanted the Dodgers to sign one of the premier SS free agents.
Carlos Correa – AF was not going to sign him. Right or wrong, it was not going to happen.
Trea Turner – I do not think AF was going to beat the Phillies. Turner wanted East Coast and close to his wife's New Jersey family.
Dansby Swanson – 7 year $177MM – $25.286MM AAV – This was an overpay that AF was not going to match. Swanson's wife is also a star with the Chicago Red Stars, a National Women's Soccer League team.
Xander Bogaerts – He was probably the one SS that the Dodgers thought they would have a chance. Except, San Diego went waaaaayyyyyy out with an 11 year $280MM deal.  That was about $100MM more than the Red Sox offered.  Would (should) the Dodgers have gone to $300MM+++ to sign Bogaerts?  Recognizing what San Diego reportedly offered Trea Turner and Aaron Judge, it is likely that San Diego was not going to be denied.
The Dodgers believed they had a viable option at SS in Gavin Lux, but as I have written often, very little if Lux were to go down.  Now we get to find out what Plan B, C, D, E…for AF are.
At the present time, what are those options?
Miguel Rojas – Good field, little offense option. He is a veteran, and likely will be a good mentor for Miguel Vargas.
Chris Taylor – CT3 was the primary SS when Corey Seager went down in 2018, before the Dodgers acquired Manny Machado. He did not hurt the team, but the Dodgers clearly missed Seager.
Yonny Hernandez – He is an option, albeit not a realistic one.
Bryson Brigman – The Dodgers just signed the free agent SS to a MiLB contract. He is reportedly a good fielding SS, but has limited offensive skills.  Brigman is a career MiLB player.
Bryson Brigman signs minors deal with Dodgers. Shortstop is former Team USA player in youth ranks with a few gold medals. Played in Mariners and Marlins orgs.

— Jon Heyman (@JonHeyman) February 28, 2023
José Iglesias – Would the Dodgers consider signing Iglesias?
Trade? It seems a little too late to get a significant SS in a trade before the trade deadline…if then.
As I am writing this, we have no idea just how serious Gavin's injury is.  We should learn more on Tuesday AM.  So while it may not be a season ending injury, it does appear to be serious enough that Gavin is going to miss significant time.
In the interim, all we can do is pray for a quick recovery for Gavin, and when he does return, he comes back better than ever.
What do you think the Dodgers should do…now?  The offseason misses are now over.