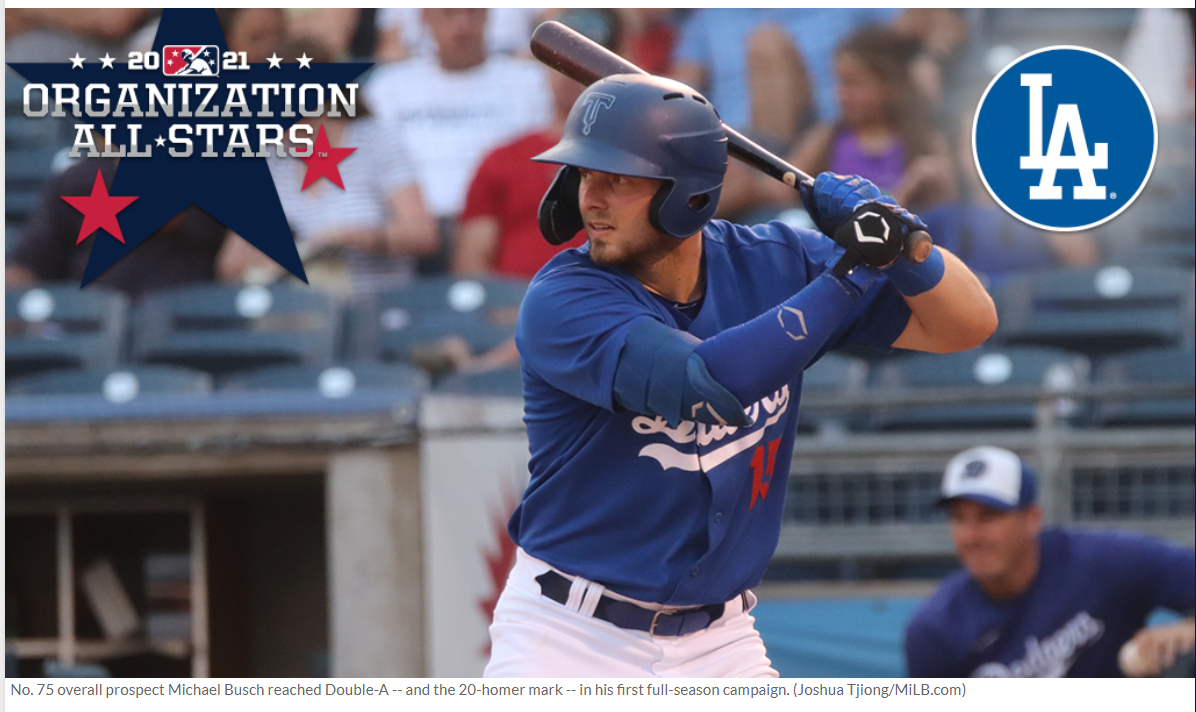 We all know that the Dodger system is loaded with prospects. Miguel Vargas looks like he is ready to make a contribution to a winning team. But after Vargas, who is the next big thing?
I tend to believe it will be one of their pitching prospects, maybe Stone, or maybe Miller. Is Cartaya the real deal? If he is, why then did they give Barnes a two-year deal with an option after the season? Barnes could conceivably play for the Dodgers through 2025.
Are there plans to move Will Smith to another position and open the door for the talented receiver? Catcher is one position where the Dodgers are loaded with prospects. I am chomping at the bit to see Dalton Rushing hit.
Outside of Andy Pages and Outman, their best outfield prospects are in the low minors. So, it will be very interesting to see how many of these kids we see in action this spring. Especially with players being out of camp and playing in the WBC.
Personally, I really have no interest in the WBC. Been that way since Hanley was injured in a WBC game many years back and missed some time at the beginning of the season. But it is something MLB is big on. I watched the first spring game against the Brewers today. Freeman looked in mid-season form and Martinez hit a single that sounded like a cannon shot.
Outman hit a sharp single to right that would have been an out last year. The pitch clock sped up the action considerably and one Dodger, David Peralta, walked on a pitch clock violation.
But back to the kids. I am never going to judge anyone on a single game. But in a couple of weeks, we will get to see just how ready Vargas is. Lux did well in his debut as the Dodgers new starting SS.
While I was doing some more research, Lux went down with what looks like an apparent tear in his knee. He will have an MRI soon. SO that throws a wrench into the works. But unlike when Guerrero went down in the mid-80's, the Dodgers have two alternatives already on the field and roster. First up will be Miguel Rojas. Great glove, not a great hitter, but not as bad as one might think either. I think Taylor is the other option right now with them only making a trade if they feel they need it at the deadline.
I believe Lux going down opens the door for Michael Busch to make the team as a utility guy. My reasoning? He is a very good left handed bat and that is what they lost. Also he has a lot more power than Taylor or Rojas. No knee jerk trade needed.
I think the next real impact rookie is going to be Cartaya, but he is at least a year away. This season, my money is now on Busch.