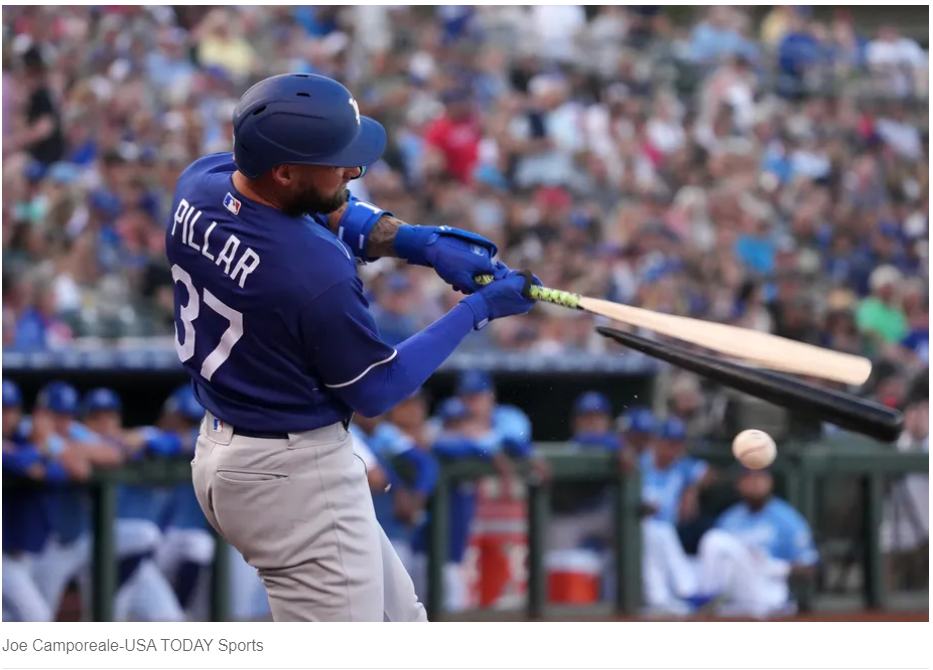 Game #3 of this 6 game series between the Albuquerque Isotopes (Colorado) and the OKC Dodgers.  This was another one run victory for the good guys, but it was not easy.  The pitching staff issued 11 walks after issuing 6 the night before.  In addition there were 5 wild pitches and 1 passed ball. The eleven batters the Dodger pitchers faced in the last two innings either walked or struck out.  4 of the 5 wild pitches and the 1 passed ball came in the 8th and 9th as well.  The game ended with the bases loaded, with CF Brent Boswell going down swinging on a 1-2 pitch, with Jose Adames getting his first save of 2022.
Tomás Telis had a devil of a time blocking Fulmer and Adames' pitches.  They were ruled wild pitches, but Telis needed to do a better job blocking them.  A pitcher has to feel comfortable that he can bounce a pitch in the dirt and have confidence his catcher will at least keep it in front of him.  Telis was unable to do that on this night.  I have not seen enough of Telis to know how well he blocks ball in the dirt, but it will be something I will remember to follow.
Andre Jackson pitched 3.0 innings and did not surrender a run or hit.  However, he did issue four walks and got one strikeout on his night.
Fulmer, Adames, and Darien Núñez pitched on one days rest, and maybe that had something to do with the wildness.  Although Núñez did not walk anyone, he did allow two hits and a run.
Marshall Kasowski made his 2022 season debut.  He pitched 1.2 scoreless innings, stranded the two inherited runners, and issued 1 BB and registered 2 K's.
The Dodgers got their 2nd HR of the season.  This time it was an oppo to RF by Kevin Pillar.  That was followed with 2 walks to Miguel Vargas and Andy Burns and a booming 2 RBI double by Zach McKinstry.  That was Zach's second 2-run double in as many nights.  ZMac is having a good start to 2022.
Ryan Noda had two hits, giving him three on the season in 10 AB.  Miguel Vargas got his first AAA hit, a ground ball single into LF.   After his walk in the third, Vargas struck out twice on a total of 6 pitches.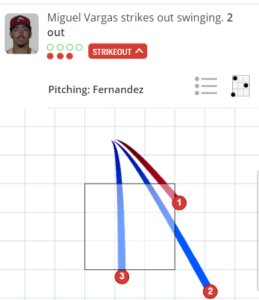 He is going to see a lot of these pitches until he learns to hit them.  I have every confidence that he will, but he is a youngster that still needs development, before he gets anointed the next Miggy Cabrera or Albert Pujols as some bloggers are referring to him as.
The yo-yo defense of this OKC team was positive on this night.  Kevin Pillar made a sparkling sliding catch of a soft liner in CF, and then made a difficult play look easy on a deep hit ball.  Zach McKinstry made another spectacular play by laying out and snaring a lazy hump back liner that was tailing away from him.
All in all it was a fun night at Chickasaw Brickyard Stadium in while it was not pretty, it was one to put in the win column.
The box score for last night's game.
https://www.milb.com/gameday/isotopes-vs-dodgers/2022/04/07/665307#game_state=final,lock_state=final,game_tab=box,game=665307