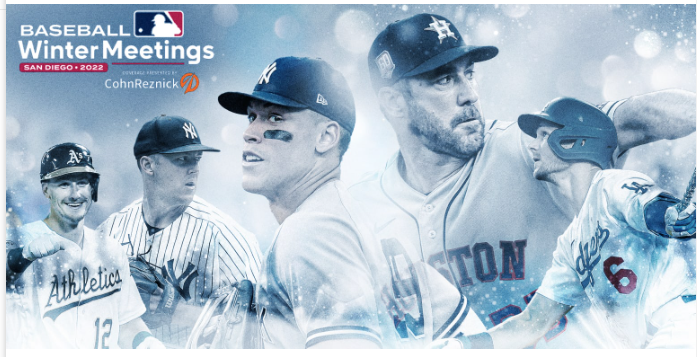 Levi Weaver of the Athletic reports the specific financial breakdown for Jacob deGrom (on Twitter): deGrom will make $30MM next season, followed by successive $40MM salaries in 2024-25, $38MM in 2026 and $37MM in 2027.   Plus an option, with no guaranteed money.
Now the Rangers have committed $685MM on three players, $741 on four players, and $760.75MM on five players, they look to becoming closer to that .500 team they have been striving for.  However with Bruce Bochy, they could get to 85 wins.  The five:
Corey Seager – $325MM
Jacob deGrom – $185MM
Marcus Semien – $175MM
Jon Gray – $56MM
Martín Pérez – $19.75MM
Then you have the Pirates who cannot sign Bryan Reynolds to an extension even when you offer him the largest contract in Pirates history.  Oh wait, that is only $70MM to Ke'Bryan Hayes.  The Rangers have three players currently with $175MM+ deals and the Pirates cannot meet the value for their best player and best since Andrew McCutchen.  Pittsburgh has to be the worst run organization in MLB.  The talent they have given away or let walk is astronomical.  Gerrit Cole, Joe Musgrove, Andrew McCutchen, Starling Marte, Jameson Taillon, Josh Bell, Tyler Glasnow, and Austin Meadows.  Soon they will be adding Bryan Reynolds to that list.  It is not a question of if.  It is only a question of when and to who.  It really is unfair for Pirates fans to have ownership that they do have.
I used to love to watch the Pirates from the 60's, 70's, and the sort resurgence of the Barry Bonds' early 90's.  Their last World Series Championship was 1979.  I do not see another in their future, with their current owner.
As we splurge into the Winter Meetings, there has been some movement on both the FA and trade market.  Outside of Shelby Miller, the Dodgers have been a lot bluster and speculation.  I think MLB fans are some of the most impatient fans (yes, me included), and want to see areas of improvement developing for their teams.  The number of fans that have given up on their teams because the Rangers signed Jacob deGrom and their favorite team has done nothing is pretty funny.  That was December 2, and the Winter Meetings hadn't even started yet.
Aaron Judge is looking for and is expecting 9 guaranteed years.  He is an elite baseball player, but 9 years?
The Orioles have agreed to terms with 35 year old RHSP Kyle Gibson on a one year deal pending physical.  This is a good move for the O's they have some good young pitching in MiLB with Grayson Rodriguez and DL Hall ready for the Show.  Gunnar Henderson will be there shortly to join catcher Adley Rutschman to form a solid nucleus going forward.  They are one of the dozen or so teams checking on Carlos Rodón.  While it would certainly be an upset, I would not be shocked to see him there.  They feel they are close.  Could be a fool's errand, but what if it isn't?
The Brewers have seemingly pared their roster enough that they have zero intentions of moving Corbin Burnes, Brandon Woodruff, or Willy Adames.  But then again, that is what they said about Josh Hader.
There will undoubtedly be a number of transactions that take place by Wednesday.  Judge could be signed.  Some are predicting Trea Turner could sign with Philly by then.   Will the Guardians finally get that trade with Oakland for Sean Murphy?  How many relievers will get signed this week?
What will the Dodgers do?  I have said that I do not expect much of anything of significance.  I can see the Dodgers perhaps signing Alex Reyes or someone similar.  Before deGrom signed with Texas, I thought Justin Verlander could land in the Dodgers lap.  But he no longer has a home in LA and is living in Jupiter, FL, so it looks more like NYM will give JV that 3rd year guaranteed and will sign him.
There really is nothing else even close to the surface for LAD on the rumor mill.   It will still only be December 7 when the Meetings are completed, and ST does not open for another 2 ½ months.  So while it is easy to grow impatient for news, this wait and see approach from the Dodgers is nothing new.  There will be nothing, and then all of a sudden there will be the Christmas Kyle Farmer trade.
I am on my way home, so this will have to do for today.