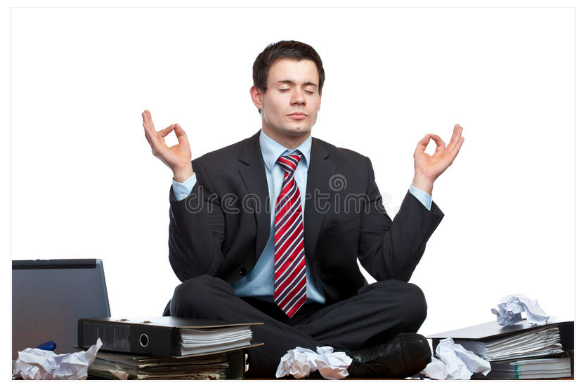 Last night I was sitting in the recliner, watching Evan Phillips close out the Dodgers 2-1 victory over the Marlins, and I had a flood of thoughts about how well the Dodgers are playing and how cruel baseball can sometimes be. I'm writing this on Saturday afternoon (before Dustin May's) start against the Marlins) and, while I can't remember all of those thoughts, I wanted to share those that I could remember.
Dodger fans breathe a collective sigh of relief that Phillips was able to pull off a 1-2-3 inning. The cries of "we have found our new closer" and "bye-bye Kimbrel" began to echo all over social media and the airwaves.  But it can be a cruel game.   Mind you, I'm not certain if Craig Kimbrel will, or even should, be the closer come October.  Nor do I necessarily think that he's a superior pitcher to Phillips at this stage in this season.  But come folks, Phillips made a mistake pitch to Nick Fortes and Fortes absolutely crushed it.  Most nights that ball is gone and we have a tied game and a blown save.  Instead, Thompson makes a great catch at the wall.  Phillips gets the next out, and he is a hero.  A few games earlier, Kimbrel, with a runner on second to start the inning, is victimized by a well-placed bunt against the shift.  Kimbrel strikes out the Wong, and then made his biggest mistake of the inning, he walked Urias.   Up comes Victor Caratini, who hits a 2-2 jam shot (actually a good pitch) dying duck single into right field.  Game over.  All the balls hit off Kimbrel combined, were not hit as hard as Fortes' drive to centerfield.  Heck, they weren't hit as hard as Joey Wendle's line-out to end the game against the Marlins.  Yet, the Dodgers lose, Kimbrel is the goat, and everyone wants him removed from the roster.  Baseball can be a cruel game.
Now don't get me wrong, I'm not sure Kimbrel should be the closer in the playoffs.  However, unless he is injured, I do believe he should be on the roster.  It's mid-August and there's some baseball to be played, and the roster will probably not begin to take shape until the final week of September.  If the playoffs started today and no other players were added to the roster, the bullpen would be fine, albeit not elite.  I would have a closer by committee, with Phillips, Kimbrel, and Caleb Ferguson used in the highest leverage situations.  They could rotate over the 8th and 9th depending on matchups.   Alex Vesia, David Price, Chris Martin and Phil Bickford could handle innings 5, 6 and 7.   I think the Dodgers would be hard pressed to win it all with this crew, but they would compete.   If Blake Treinen, Yency Almonte and Brusdar Graterol return at their former levels, then I would probably remove Bickford, Martin and Price from the roster.  I'm not counting on Victor Gonzalez' return this year.  Nor do I think Tommy Kahnle will be off any help.
By the time you read this we will already know the results, but I am excited about Dustin May's return.   With Walker Buehler out for the year, he has the potential to take on the "beast" role for the playoffs. Nothing would give me greater satisfaction than to have him strike out Aaron Judge on 3 pitches, the 3rd strike looking, sealing the Dodgers' victory in the final game of the World Series.
The Dodgers win against the Marlins comes on a grounder to third, with Mookie Betts running on contact.  As Vinny would say "He would have been out from me to you" had the catcher stayed home and the 3rd baseman was able to make his throw.  Sure, the book says you go for the double play, but there is the chance that Will Smith beats out the throw to first and the run scores.  Baseball is a cruel game.
Winning at the trade deadline, does not necessarily equate to winning baseball games.  A. J. Preller is touted as a gunslinger when it comes to making trades.  In 2014, everyone was singing his praises for winning the off-season trade deadline.  He traded 24 players.  None other than perhaps Wil Myers has been of any significant help to the Padres.  Who did he trade?  Trea Turner, Max Fried, Yasmani Grandal, Joe Ross and Zach Eflin, to name a few.  Who actually won the off-season trade season?   This year he acquires Juan Soto, Josh Hader, Josh Bell and Brandon Drury.  MLB.com declares that he is a clear winner.  Plus, they further proclaim Fernando Tatis Jr. will be back soon. This is going to be fun!"   But baseball is a cruel game and it just hasn't been as fun for Padres fans as they hoped.  Plus, they traded away a lot of talent.  Robert Hassell, Jarlin Susana, James Wood, C.J. Abrams, and MacKenzie Gore, Robert Gasser, Dinelson Lamet, Victor Acosta and Esteury Ruiz.  Not household names, but several of these players will be very good.  In fact, some may have a greater impact for their teams than the players for which they were traded. With all that said, I still hope the Padres fall short of the playoffs, because I would not relish facing them in a short series.  Despite their present struggles, they are still a tough team and their pitching, when on, can be very good.  Then again, if we're playing the "if" game, I still take the Dodgers.
It amazes me that given where in the draft they routinely have the opportunity to select their players, that the Dodgers continue to have such a highly rated farm system.  Lately we've heard a lot about Bobby Miller, Miguel Vargas, Diego Cartaya, Gavin Stone, and Nick Nastrini, etc.  This morning I read an article on Fangraphs about one Ben Harris, who was drafted in the 8th round out  Georgia University last year.  David Laurila called Harris "probably the best pitching prospect you've never heard of."  He pitched a total of 39 innings in college.  This year at Great lakes, he has 91 strikeouts in 47 innings.   That's 17.43 strikeouts per 9 innings.  No matter what the level of play, that folks is good!  In addition to Harris, Dalton Rushing has turned into Mike Piazza since he was drafted.  At Rancho Cucamonga, he has put up the following line:  .514 BA .627 OBP 1.000 SLG, 1.627 OPS, 37 AB 14 Runs , 19 hits, 3 doubles, 5 HR, 14 RBI, 9 walks and 8 K.  Louisville has been good to us.
Pedro Báez and Yadier Álvarez will not make the post season roster and both have probably played their last season for the Dodgers.  Not all reclamation projects pan out.
I find it difficult to speculate as to the Dodgers roster for next year.  Looking back at the off-season last year, I would never have predicted that Tyler Anderson would be an integral part of the rotation.  Heck, I wouldn't even have predicted that he would be on the roster.  Same holds true for Craig Kimbrel.  Didn't see that trade coming.  I wasn't sure that Evan Phillips would be back, let alone pitch as effectively as he has.   I would never have thought that fans would be clamoring for Trayce Thompson to start over Cody Bellinger.  Raise your hand and come get a free piece of cheesecake if you thought that Tony Gonsolin and Anderson would have 28 victories between them at this point in the season.  Most were ready to move on from Gavin Lux, and here he is being so very productive.  So what about next year?  I would love to have Trea Turner return.  In my opinion, he is an elite player.  The combination of skills he brings to the table are very hard to match.  I think Clayton Kershaw comes back for another year.  I also believe that Bruihl, Jackson, Grove, Kimbrel, Reed, Álvarez, Rios, Pepiot, Gallo, Pillar and maybe even Thompson will be gone.  I think they explore trading Cody Bellinger in the off-season and my wildest speculation is that Bob Geren retires or gets hired elsewhere and Justin Turner becomes the bench coach, initially as a player/coach, but by the time the season starts only as a coach.
Minor leaguers I could see contributing next year are Miguel Vargas, Gavin Stone, Jacob Amaya, Hunter Feduccia and Nick Nastrini.  I can foresee Rios and Pepiot getting traded.  I like Ryan Pepiot, and think he has promise.  But he also conjures up memories of Brock Stewart.
I wouldn't mind seeing the Dodgers bring Chris Woodward back as a bench coach or 1st base coach.  I think he can be of tremendous help to the Dodgers' defense and locker room. Speaking of coaches, with a few exceptions Dino Ebel and Clayton McCullough have done a great job on the bases, and despite the ridicule extended their way, Van Scoyoc, Brown, and Bates are doing a decent job with the hitters. While Prior, McGuiness and Bard are doing well with the pitchers.  I'm sure we'll lose some to other teams next year, but they have done a fine job.  The front office will probably take a few hits as well.  Josh Byrnes, Jeffrey Kingston, and Alex Slater's names are frequently mentioned in connection with the current general manager job openings.
Mike Petriello, wrote an interesting article called "The Dodgers are on a run not seen in Decades"(which can be found here: https://www.mlb.com/news/the-dodgers-are-on-a-run-not-seen-in-decades), wherein he points out that "Since the start of this run in 2013, they've won 70 more games than the second place Yankees, and 266 more than the last-place Marlins. (Yes, you can read that as saying if Miami had a full extra season in that time, and they went 162-0 in that season, they'd still have 100 fewer wins.)" Let that sink in for a second.  That's some seriously good baseball!  From 2017 through the present, the Dodgers have an in season winning percentage of .645! Only 8 teams in the history of baseball have a better winning percentage over a similar period of time.  Only one of those teams played after World War II.  7 of the teams with higher records played before baseball was integrated.  The Yankees, who had a slightly better run from 1952-1958, never had to travel west of St. Louis.
Other fascinating stats and points made by Petriello, include: "The bottom third of the batting order — primarily . . . Gavin Lux, Chris Taylor, Trayce Thompson, at times Cody Bellinger, now Joey Gallo, and others — has been so good (.771 OPS, best of any bottom trio).  They are actually "performing better than the top three of more than half the rest of baseball."
The Dodgers have scored the most runs and allowed the fewest runs to be scored against them this year.  If they keep it up, it will be the fifth straight year that they have led baseball in those categories.  That would be the first time in the history of baseball that has happened.  First time ever!! Currently, they are tied with the 1936-1939 Yankees as the only two teams to have done it four times in a row.
Another point made by Petriello that I had not given much thought to before, is that "legends like Jackie Robinson, Babe Ruth, and Joe DiMaggio played exactly zero non-World Series playoff games. Robinson's 1955 Dodgers finished up against the last-place Pirates on Sept. 25 and started the World Series against the Yankees on Sept. 28."  Let that sink in for a second as we ponder the playoffs as presently planned.  Playing a potential of 21 high stress games in a row verses 7 is definitely ore taxing on a team and the likelihood of lesser team beating a better team increases substantially.  And, as we know, baseball is a cruel game!
Despite the fantastic run the Dodgers have been on, and their performance this year, there remains a lot of handwringing among Dodger fans.  What do we do with Kimbrel?  We can't trust him to close out games can we?  How about Bellinger?  Muncy?  My grandmother can put up a better OPS and Batting Average than those guys?   Joey Gallo?  Really?  How are the Dodgers ever going to match up with Max Scherzer? Jacob de Grom or Chris Bassitt?  How about Max Fried and Kyle Wright?  They turn Dodger bats into wet noodles.  It remains hard for me to get my mind around the fact that we're placing our trust in Trayce Thompson as a major offensive weapon in our line-up.  He's doing well, but it is still hard.
How about the pitching staff?  Surely Gonsolin and Anderson can't keep this up, can they?  They've never done it before.  Will Kershaw's back continue to bark at him?   May is just coming off the IL, can we trust him?  Is Julio Urias going to tire out before the season's end?
To close this out, I would love the Dodgers to win the World Series – – of course I would.  Don't know if they will, but in the meantime, I'm going to enjoy this wonderful run that they have been on.