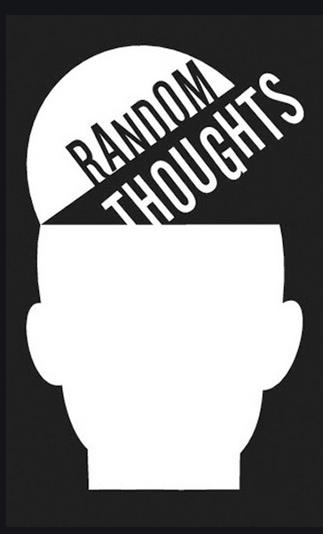 So far the offense of the AAAA and AAA players taking over for the Dodgers in the WBC are not showing a lot of positivity.  Starting lineup for Thursday:
Jason Heyward
Miguel Vargas
Steven Duggar
JD Martinez
Michael Busch
Luke Williams
Yonny Hernandez
Bradley Zimmer
David Freitas
No Rojas, no Muncy, no CT3, no Outman.  5 of the 9 starters have no chance of making the roster out of Camp, and 2 figure to be starters.   Not a lot of depth on the offensive side.
Steven Duggar, Luke Williams, Bradley Zimmer, and David Freitas are AAAA players that do not figure to get added to the roster at any point during the season.  Michael Busch is making contact, just not for hits.  2 hits in 19 PA, both singles.  He has 5 BBs against only 4 Ks.  It looks like he is pressing right now.  I am convinced that Busch can be a ML hitter, it just does not look as if it will be as a Dodger.  He will start the year at OKC.
It was great to see Miguel Vargas slug the first pitch he saw today for a double…his first swing of the Spring.
Diego Cartaya looks overwhelmed at the plate.  He does show decent plate discipline with 3 walks in 8 PA.  Plate discipline is a positive trait that Cartaya has shown in his career.  He strikes out more than his fair share, but he also draws a lot of walks.  Just a quick observation that means absolutely nothing…Cartaya does not look as advanced or as polished as Keibert Ruiz at a younger age.  Cartaya just does not have enough game experience due to the pandemic lost season and the number of injuries he has incurred. He will be at AA this season, and he is going to need to stay on the field and perform.  This will be a big season for Cartaya.
So while the offensive depth is not apparent, the pitching has been outstanding for the most part.  Both Michael Grove and Ryan Pepiot pitched a scoreless 3.0 innings.  Pepiot has 9 Ks and 1 BB in his 6.0 IP, while Grove has 5 BBs and 0 walks.
Victor Gonzalez still shows signs of serious rust.  He will obviously need to head back to OKC to find his command and control.  If he can return to his 2020 version, VGon will be a good late season addition.
AAAA pitchers Scott Tayler and Wander Suero continued their good springs.
Evan Phillips and Caleb Ferguson had uncommon innings with multiple runner traffic, but both were able to get out of the threats unscathed.
Alex Vesia and Jimmy Nelson both had perfect innings in relief.
Phil Bickford had his second consecutive outing with a perfect inning while Adam Kolarek followed up a rough outing with a positive one.
It is clear that this is a different team without Mookie, Freddie, Smith, Rojas, Muncy, and CT3.  Heyward has been playing most games, while Outman has not been getting regular playing time.  Heyward has started the last three games.  He is 0-8 with 1 walk and 4 strikeouts.  OTOH, Outman has started one game.  He is 0-2 with 1 walk and no strikeouts.  Have the pitchers found holes in Heyward's adjustments?  With Betts and Thompson out with their respective teams in the WBC, it would seem that this would be a perfect opportunity for James Outman to prove whether or not he can succeed at the MLB level.
Outman played in 4 out of 5 games (03/01, 03/03, 03/04, and 03/05).  During the 4 games he was 5-8 with 4 RBIs, a HR and triple, 2 walks and 1 K (questionable called third strike).  His reward…he has played in one game since.
Virginia Zakas of Inside Injuries looked at injuries to Joe Musgrove, Tyler Glasnow, Yordan Álvarez, Gavin Lux, and Aaron Ashby.  I only focused on Lux's injury.
If this was an isolated ACL tear 9-12 months would be a realistic timeline to return. Because Lux is also dealing with additional damage his recovery is likely to bleed into the 2024 season. He could be available by Opening Day but won't be 100%.
Per Zakas:
Last season Ronald Acuña Jr. returned about 10 months after tearing his ACL. At times he looked like his old self, but there were stretches where that knee was clearly bothering him. Acuña should now be back to normal as he approaches the two year mark. Expect Lux to have a longer timeline than Acuña due to the LCL damage.
Gavin Lux's surgery "went well," Dave Roberts said. In addition to the torn ACL, the surgery confirmed the damage to Lux's LCL was "more than a sprain."

— Fabian Ardaya (@FabianArdaya) March 8, 2023
If Lux is not going to be ready for 2024, and with his lateral movements certainly in question, do the Dodgers make a serious effort to find a top shelf SS?  That presents another problem.  If Lux cannot play SS, would he move back to 2B?  What if Vargas takes to 2B without a hitch?   Move him back to 3B?  Lux's injury is going to be a concern for multiple years.
The 23rd player drafted in 2017, outfielder Jeren Kendall, informed the Dodgers last winter that he was retiring from baseball. Signed for a $2.9 million bonus, Kendall hit just .209 with a 34% strikeout rate in five minor league seasons. While 20 of the 22 players drafted ahead of him in 2017 have reached MLB, Kendall never advanced past Double-A.
We have not seen Bobby Miller yet this Spring, however based on discussions with director of player development Will Rhymes, the final stages of Miller's development will come with refinement.
Rhymes told The Athletic this winter that Miller's greatest strides at Triple A came down to how he attacked hitters. Game plans became more focused on allowing Miller's pitches to play off one another, and with it, Miller gained a better understanding of what can work against certain hitters.
"I dove a lot more into the game-planning last year, so it was a big learning year for me," Miller said.
Those strides were tempered a bit down the stretch when Miller said he started to feel a bit sluggish after muscling up to around 245 pounds. This spring, he's at 230 and "moving a little quicker" and easier than a year ago.
This figures to be the year Bobby Miller makes his MLB debut.
Check out this Edwin Ríos HR:
Get out the tape measure, long gone!

💥 @Edwin_Rios30 pic.twitter.com/guWUYpbLFp

— Chicago Cubs (@Cubs) March 4, 2023