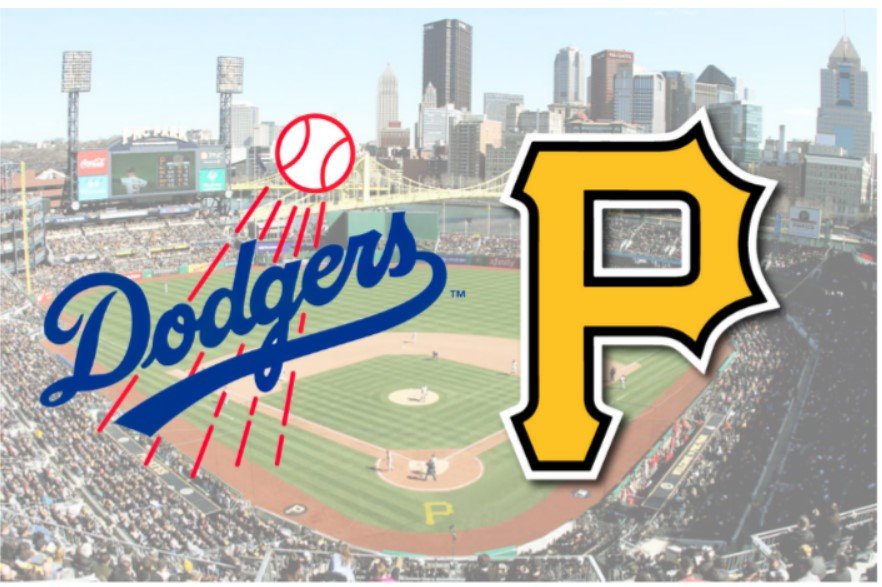 Sometimes there are just teams that have your number, and there is just nothing you can do.  In 2022, that team seems to be the Pittsburgh Pirates for the Los Angeles Dodgers.
The Pirates look to have one All-Star added, probably David Bednar, while the Dodgers have three MVP candidates.  The Pirates started 4 rookies on Monday, and 3 on Tuesday, while LAD started two former MVPs still in their prime.  The Pirates starting pitchers were 28 year old Zach Thompson, who exceeded rookie status at 27, and 26 year old Mitch Keller, who has never approached his prospect status.  The Dodgers countered with two pitchers who were 4th and 7th in the 2021 CY Award voting (Walker Buehler and Julio Urias).  The Pirates have 4 starters on the IL…catcher Roberto Pérez, 1B Yoshi Tsutsugo, OF Ben Gamel, and DH Daniel Vogelbach.  That foursome has 13 of the team's 36 HRs coming into the series.  The Dodgers were 15-5 at home and looking for a little payback for a couple weeks ago.
The Pirates have no chance, right?.  Well that is why they play the games.
Zach Thompson came into the game with 8 starts and 34.1 IP.  He had an ERA of 5.50 and WHIP of 1.450.  And yet he basically shut down the Dodger hitters with the exception of a couple of mistakes to Hanser Alberto and Mookie Betts. Overall Thompson allowed the 2 runs on 2 solo HRs and 2 other hits, with 1 BB.
OTOH, Walker Buehler did not have his best stuff and he also gave up 2 HRs except his were 2-run HRs.  He allowed 5 other hits plus a walk.  Yency Almonte who looks to be this year's Victor González (2020) and Alex Vesia (2021) came in to relieve Buehler and got the Dodgers to the 9th and with a lead.  The Dodgers came back from a 4-0 lead to score two against the Pirates uber closer in the 8th and take a 5-4 lead.
The Dodgers turned it over to a very shaky, but borderline HOF reliever, Craig Kimbrel.  We know what happened.  No need to relive it.  Dodgers lose another 1-run game.
On Tuesday, it was Julio Urias Bobblehead Night with Julio taking the bump.  How can this not be a huge victory for Urias.  Perhaps the Dodger pitchers should stop throwing very hittable four-seam fastballs over the plate. After a BB and a K, Urias gets two strikes on Michael Chavis and then leaves a 92.5 MPH 4-seamer out over the plate and Chavis slugged it into the LAD bullpen.  What was exciting on that play was just how close Kevin Pillar got to making the catch.  He didn't and three batters into the game and the Bucs lead 2-0.
In the second, seldom used catcher Tyler Heineman came to the plate with a batting line of .156/.206/.219/.425 and singles bringing up Tucupita Marcano who homered last night.  Tonight on the first pitch he saw, he deposited a 93.2 MPH center cut 4-seamer over the CF wall for another 2-run HR.  After 1 and a half, Pirates lead 4-0.
Urias pitched through some traffic in the third, but just like Buehler in Monday's game he settled down and pitched through 6 without any further damage.  That should have been enough for the highest scoring team in MLB against one of the poorest pitching staffs in MLB. (26th ERA in MLB).
Mitch Keller who was pitching so poorly as a starter was moved to the bullpen but was needed to step up and make a start.  Coming into the game, Keller had a 6.05 ERA which lined up to his career ERA of 6.03.  His 2022 WHIP was 1.578 with a career WHIP of 1.703.
After 5.0 IP Keller allowed only 2 hits, both by Trea Turner.  One of the hits was a 2-run HR.  He was wild with 5 BBs.
Tyler Beede  allowed an unearned run on a passed ball, but that was as close as the Dodgers got.  Three other relievers allowed 1 hit and 1 walk over the final 3.1 innings.  That hit was by Freddie Freeman single who got thrown out at 2nd trying to stretch the single into a double.
David Price allowed a run after giving up a single to Tyler Heineman, his third hit of the night.  Tyler started to run on a pitch and moved to 2nd staying out of a DP.  He scored on a Bryan Reynolds double.
The team with the best BA with RISP went 0-6 on Tuesday after going 2-9 on Monday, again off of one of the worst pitching staffs in MLB.
So the team ranked as the #1 team in MLB just got beat in a second consecutive game by the 27th ranked team (by ESPN), and 4 out of 5.  Today the Dodgers get to battle a tough LHP soft tossing nemesis, José Quintana.  Will the Dodgers salvage one of the games in this 3 game series, or will they get swept?
After Monday's game, there was some chatter in the clubhouse that Walker Buehler believes there is disappointment in his inconsistent pitching this season, especially with his fastball.   But Betts doesn't want to put all the blame on the Dodgers' ace.
"I think we haven't really played that great," Betts said. "I know we're winning games and finding ways, but we haven't really for a stretch put together all four facets — baserunning, defense, hitting and pitching.
"I think we do it all well, but we slack in certain areas when we don't need to. It comes back to hurt us, but luckily we're a good team and have managed. To his point, we do need to play better baseball just in general."
Unfortunately, that did not translate into a victory on Tuesday.  It's  a long season with a lot of hills and valleys.  Maybe Wednesday the team gets back in the victory column.  They could use a blowout.