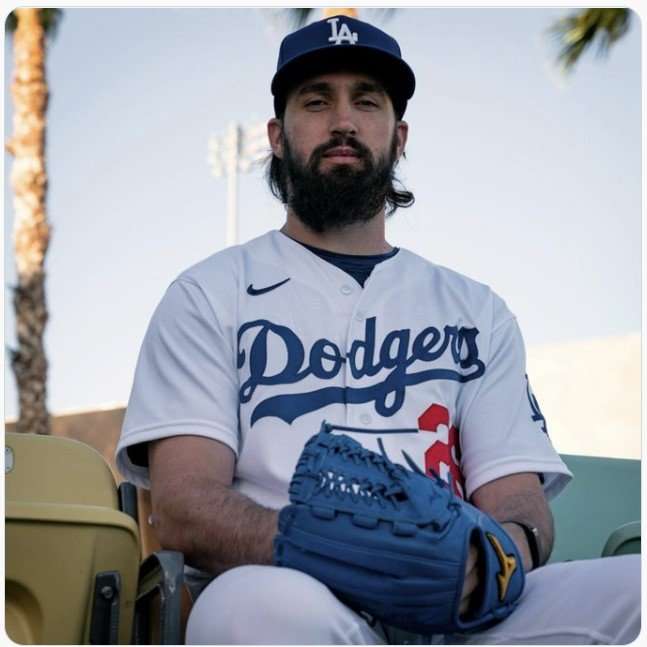 First let me say that I am an avid Tony Gonsolin fan.  His first half of 2022 showcased some of the best pitching the Dodgers have seen in a long time, even better than Walker Buehler's first half 2021.  But it may have come at a significant cost.
Tony has not been the same pitcher after July 7, 2022.  His last start before the All Star game against St. Louis (July 13, 2022) was a precursor as to what we were going to see from Tony the rest of the year that he actually pitched.  He pitched 5.0 innings and allowed 5 runs on 7 hits.  This was by far his poorest start of 2022.
In 2021, Gonsolin only had 55.2 IP due to a shoulder inflammation.  In August 2022, Gonsolin went on the IL with a forearm strain.
In 2023, Gonsolin started the season on the IL due to a sprained ankle he suffered coming off the mound in a freak accident in ST.  Gonsolin has never been a pitcher who could go deep into a game, and 2023 is no exception.  In his 11 starts, he has pitched 6.0 innings only 3 times.  By comparison, Bobby Miller has 3 games at 6.0 IP in his 6 starts, and Emmet Sheehan has 6.0 IP in each of his 2 starts.
In 2022, in Gonsolin's first 16 GS, he had 9 quality starts (QS), compared to his 3 in 2023 (11 GS).  Up to his July 7, 2022 start, Gonsolin had a 1.62 ERA, and a .157 BAA.  He allowed 6 HRs for April thru June.  He allowed 5 in July.  In his two starts following the All Star break, Gonsolin pitched 11.0 innings, allowing 7 runs (all earned) on 11 hits.  He seemed to be getting it back in August 2022 with 2 more QS, but his first start in September basically ended his season.  In his one playoff appearance, he was a ghost of himself against San Diego.
Tony Gonsolin's pitch velocity has been decreasing all year.  He lost 0.8 MPH from his already decreased average velo on his 4-seamer and 0.9 MPH on his splitter in Sunday's game.  Per Doc, Tony was not very sharp, and his pitches had no teeth.  He did not want him to face the top of the lineup a third time.

His 4-seamer averaged 91.4 on Sunday and his splitter averaged 81.9.  His last two starts have been a struggle.  What is the reason for the decrease in velo.  I am not that astute that I can tell from watching from TV if he is injured or tired arm, but I am also not naïve to believe it is by design.  Is it mechanical?  He has complained about not recovering  quickly enough and needing an extra day's rest.  For Sunday, Tony had 6 days rest after his last start, and that did not seem to improve his production.  He did have a lot of soft contact, but he also could not get many whiffs.
A review of his Statcast page does provide a look as to how pedestrian Tony has been in 2023.
There is an awful lot of blue on those percentile rankings, and not very much red.
As long as he, the coaches, and medical/training staff believe his arm is fine, they need to keep throwing him out there. The Dodgers can still win when Gonsolin has a day like Sunday.  The team was 2-10 WRISP, while Houston was 5-13.  But Tony should not be considered a top of the rotation type pitcher right now.  I would feel more comfortable if he were the #4 SP going into the playoffs.  Or could he assume and thrive with the 2020 Julio Urías playoff role?
I would also guess that Gonsolin's next two starts before the All Star break will have an impact on whatever decision the Dodgers brass may consider at the trade deadline.  He should have perhaps three more starts after the All Star break before the final day of the trade deadline.
Here's to hoping that we get to see the first half 2022 version of Tony Gonsolin for the second half of 2023.