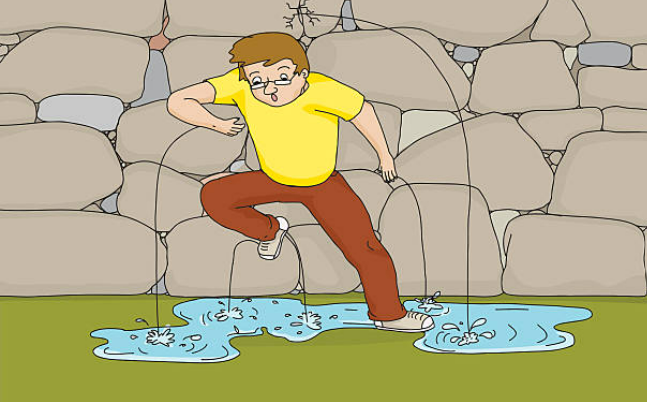 As I mentioned in a response yesterday, while as exasperating as blowing a lead in the 9th with your closer can be, they still beat San Diego three out of four.  While we all really wanted the sweep, I think most of us would have been happy with winning 3 out of 4 before the series.  But when ahead, in the 9th, with your closer on the bump, you do expect to win, and a sweep would have been even sweeter.
But all that will not mean a thing if they cannot be the Rockies at least 2 out of 3.  I think it is possible that the Dodgers can roll off a 7 game winning streak against Colorado and Chicago Cubs before heading back on the road with 3 against St. Louis and 2 against LAA.
But there are cracks in the dam.  The four late inning guys are either on IL or unavailable for a few to several days.  Craig Kimbrel is out for at least the next couple of games.  Daniel Hudson is out for the year.  Blake Treinen might be.  Tommy Kahnle has not offered much at all in his two years.
The more important question is where do they go for help.  Currently on the roster:
Craig Kimbrel (not on IL, but not available)
Other than Kimbrel, not one of them has closer experience.   In fact, combined the other seven relievers have 6 saves.  None of them are truly credible late inning high leverage setup men.
I am guessing that Caleb Ferguson is due to come off the IL, but they are still not going to let him go B2B games. He does have 2 saves in his short career.  Then there is the seemingly little feud going on between Caleb and LAD.  Caleb is not happy with how his IL stints have been handled.
"I went through a longer rehab process than what I thought — and not really by choice, but that was what the team thought was best for me. I did it. I shut my mouth and did it. And I feel like we're kind of going back on with that."
When he complained of forearm soreness, the Dodgers acted swiftly (too swiftly?) in placing him on the IL once again. Caleb did not agree with that decision.
"There's just been a lot of miscommunication over the last two and a half months. Yeah, I'm just kind of tired of the miscommunication of it."

"There was a lot of things in rehab that kind of got changed around and jerked around," Ferguson added. "I don't know. There's a lot of people involved in it. Everybody has their own voice to speak on it. I don't know. It's kind of a hard question without trying to be [a jerk] and call a bunch of people out."
He is eligible to come off IL.  But will he?  When?
Of the others in MiLB and on the 40-man, none have any saves:
I would not be comfortable with any of those coming into the game in a high leverage situation.
For now, the Dodgers are going to have to go with closer by committee until Kimbrel comes back.  Start with Phillips and go from there.
The team still has 6 consecutive games and right now only 7 relievers.  Kimbrel is not going on the IL.  But even if he doesn't, is he the answer?  Across his last 15 games, the Dodgers closer has posted a 6.48 ERA and blown 3 different save opportunities.
I am sure that AF will find another Phil Bickford, Reyes Moronta, Yency Almonte, or Ian Gibaud to try and fix.  That is generally where he goes.  But closer?  It is not in AF's DNA to overspend on a closer, especially at the trade deadline.
I do find it incredulous when certain fans do not place any value on a single player being able to come in and shut down the opponent in the 9th.  Forget high leverage or not.  The ability to come in and close it out has great value.
But if he were so inclined, he could do a lot worse that Scott Barlow (KC).  He has two years after this year of control, so there will be a cost, and KC needs so much help.  There probably is not much chance of getting either Joe Barlow or Brock Burke as they have 5 and 4 years of control as relievers.  It does not get any less costly ($$$) than that.  Of course, I am sure AF could coax Chris Young into trading Josh Sborz back.
I think that AF believes that once his relievers all get healthy, his bullpen will be just fine.  His starting rotation?  My out-of-the-box suggestion would be to see if AF could get one of Luis Castillo, Frankie Montas, or more realistically Martín Pérez for the rotation, and then put Mitch White in the high leverage situations.  I would prefer Mitch White more than say Garrett Cleavinger or Ian Gibaud.  Or Brusdar Graterol, Phil Bickford, Reyes Moronta, or David Price.
Another out-of-the-box suggestion would be to promote the AA pitcher who has the best control of any of their prospects…Gavin Stone.  He is not ready for the LAD rotation, but he may be ready for single inning relief.  He throws strikes, and enough of them.  Will the bright lights of LA be a hindrance?  Could be, but we will never know until he is called up.
With the offense, there really isn't anything more that can help than the current players start producing.  I know easier said than done.  I think there have only been two players with any sustained hitting streaks: Trea Turner and Freddie Freeman.  Mookie was hot for the Month of May.  What still makes the Dodgers dangerous is that many times somebody is going to hit a mistake.  Last night it was Trayce Thompson after JT broke up the perfecto and CT3 worked a walk.  Gavin Lux has done it, CT3 has done it, Will Smith has done it, even the trio of JT, Belli, and Muncy have done it.  But night in and night out, it has been few and far between that have sustained a hot bat.  JT has now hit in 5 out of last 6, so maybe he is getting his summer bat going.
Is there a game changer out there that can turn the page for LAD?  I don't think there is that one bat.  Andrew Benintendi might be, but he is a LH bat.  He can hit.  Badger reminded us of Cincinnati's Brandon Drury's probable availability.  I would be shocked if Pittsburgh traded Bryan Reynolds or Miami would trade Garrett Cooper.  Of course, if Colorado decides that it is okay to trade inter-division, the Dodgers could look into C.J. Cron.  Not likely, so why waste brain cells thinking about it.
Maybe they can do a package for another pairing of Andrew Benintendi and Scott Barlow.  What would it take?  What would you being willing to deal for a rental OF and a 2.5 year controlled relief pitcher?  Or maybe Zack Greinke would like to finish his career in LA.  Maybe the thought of another WS run would get Greinke's juices going.  It did wonders for Justin Verlander in 2017 when he was having a middling season for Detroit before being dealt to Houston.  Or maybe he is just done.
Then there is the option of bringing up Miguel Vargas and/or Michael Busch. While it really couldn't hurt, I am not sure how much it would help to have either sitting on the bench rather than playing every day at OKC.  I cannot see the Dodgers putting Max Muncy or Justin Turner on the bench to make room.   Vargas and Busch need the steady ABs.
The Dodgers have holes.  But thus far, they have enough fingers to plug them, with the hope they can weather it all until the injured pitchers and Edwin Rios do come back.  But the forward thinking baseball execs have to consider the rotation first, as that needs to be addressed for the playoffs.  If they truly believe Walker Buehler will be back by September, that would fill that hole…until Tony Gonsolin hits the wall.