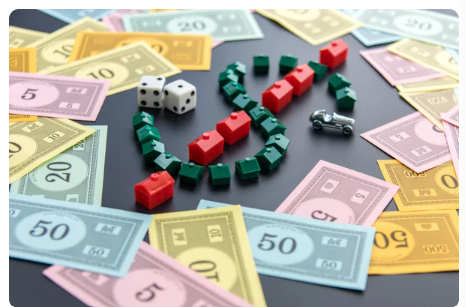 Everything has a price. Nothing is free. Winning as consistently as they do, the Dodgers pay a price. The price? For one thing, their position in the annual draft. For another, there is a huge target on their backs. Another price they pay is the expectations their fans have each and every year since this stretch of excellence has begun.
Fans expect them to be in on every premium free agent. What would please them most lately is that they would actually sign one. Freddie Freeman fell into their lap. If you look over the last several years, outside of their own guys, Kersh, Jansen, Taylor, Muncy, JT, they have not gone out and signed any A-list free agents.
Freidman has scanned the free agent list for guys like Thor, Peralta, Heyward, Miller, and way too many others to list. We would be here for days. He has traded for Betts, Machado, Darvish, Scherzer, Trea Turner. Only Betts is still with the team.
So, what is different this season? How many of us seriously expect the Dodgers to pony up the price it is going to cost to sign Shohei Ohtani when they have so many other pressing needs?
Are they really going to let the kids play, aka Vargas, Busch, DeLuca, Sheehan, Stone, Pepiot, Grove. Are they seriously going to put the future out there for all to see?
They don't draft high enough to get the A-list boys, although they have found a gem or two. Miller is one of the better young pitchers I have seen in years. Probably since Buehler.
Some of the kids have the mental makeup judging from what we saw after all of the injuries last year. Grove might not have the stuff to be a starter, but he can give you bulk innings. Sheehan impressed me a lot. With some seasoning, I think he is a solid #3.
Stone needs another pitch. And more confidence in his abilities. I don't know why, but I trust Busch to improve his MLB skills, but not Vargas. I just think it is because Busch brings power to the game. Vargas does not seem like that kind of a hitter to me.
Deluca showed some fine defense, and with seasoning, I think he is a solid #4 outfielder. But beyond those three, I do not see much help at the AAA level that could impact the 24 Dodgers.
The Dodgers main need is starting pitching. There are two basic ways to get it. Trade or free agency. Free agency costs money, trades cost talent.
Now if Ohtani was totally healthy, he would be one of the two best starters available. But he isn't, and he probably will not pitch until 25. But just how effective a pitcher can he be after a second surgery?
Yamamoto and Snell are the cream of the crop this year, since Snell will most likely win the NL Cy Young award. But Snell is basically a five inning pitcher with an agent who is going to ask for top dollar and probably a 5-7 year deal.
Yamamoto, who is just 25, is going to cost whatever the posting fee is and probably at least a 6-8 year contract if not more.
Just below that you have Montgomery. Then a bunch of guys who are probably considered reclamation projects. Those are the cheapies. Michael Wacha had probably one of his best years and because he was with the Padres, it went mostly unnoticed.
Because of his age, a 3-4 year deal is possible. Freidman has never given a starting pitcher more than the four years he gave Brandon McCarthy. And he got bupkis for his bucks then.
But this year, the pressure is on. The last two postseason failures have a lot of Dodger fans disgruntled to say the least with the " reclamation projects." Estimates for Ohtani's services range from a low of 400 million, to well over 5.
I think the only way the Dodgers sign him is if he agrees to some sort of tiered contract based on how many games he can pitch starting in 25, and how long he can keep pitching. 400 mil is way too much for a DH even if his name is Ohtani.
But, if reports are to be believed, some say the Angels generated millions of dollars in extra revenue because of his presence on the team. And all Angel games were televised back to Japan.
The Dodgers should have close to 100 million to spend in salary. They need at least two starting pitchers, and a couple of RH power hitting position players. Preferably a corner outfielder, and in my mind, a third baseman.
My reason for this is that Muncy can play multiple positions. Second, third and first plus DH. He could give Freeman a couple of days off a year. If he stays at third and they do not sign Ohtani, then they need a RH outfielder with power who can also do some DH work.
Heyward will most likely be back and have the same role he had last season. Difference is instead of only costing the Dodgers 700 thousand, he is going to cost about 8 million or so. But at least he brings some pop off of the bench.
The bench has been the weakest part of the Dodgers for the last several years and I believe it contributed to the failure to get to the World Series in 21. The Braves bench, all players they picked up at the deadline, performed. The Dodger bench sucked.
So it comes down to, who do you spend that 100 mil or so on? You want 40 mil going to one player?  You could sign Chapman, Imanaga, Gurriel Jr, Giolito and Flaherty for what it would cost to sign Ohtani. You could add a couple other players, most likely bullpen arms too.
We will find out in the next month or so, at least by January, just what cost the Dodgers are willing to pay in cash and talent to improve the team. Most think Ohtani is going to sign sooner rather than later. Maybe during the winter meetings.