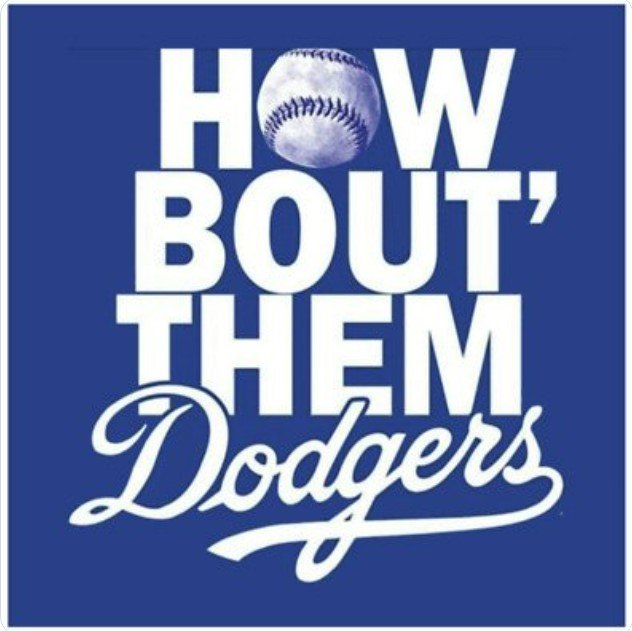 This has been an interesting week.  It started late last week when the Dodgers decided to not offer JT his option.  Most everyone accepted that.  Maybe they can re-sign him for a more palatable contract.  JT says he is not done.  He wants to return to LAD, and LAD would like to have him.  I think this one stretches out to ST.
On Tuesday, it was widely expected that Tyler Anderson was about to accept the Dodgers Qualifying Order.  Instead, just as the time for the QO's needed to be accepted, the Angels announced that they agreed to a 3 year $39MM deal for TA.  The Dodgers were unwilling to go 3 years.
Anderson had the most IP of any Dodger, and was one of only two LAD starting pitchers to stay off the IL in 2022.  Only two other pitchers threw more than 75 IP.  Who is going to make up that 178.2 IP, 2.57 ERA, 1.002 WHIP, 4.3 bWAR, 4.0 fWAR ($31.9MM value)?
Can TA put up a total 5.0 fWAR in 3 years?  If so, the Halos made a good deal.  Can he do it for a team that has problems with starting pitching not named Shohei Ohtani?
The Dodgers also had SS Trea Turner decline the QO.  What the Dodgers get in return for the loss of Tyler Anderson and the expected loss of Trea Turner is two draft picks after the 4th round and before the 5th.  Somewhere around 140 in the draft order.  The 4th and 5th rounds since 2015:
2015 – Willie Calhoun and Brendon Davis
2016 – DJ Peters and Devin Smeltzer
2017 – Janes Marinan and Riley Ottesen
2018 – Braydon Fisher and Devin Mann
2019 – Brandon Lewis and Jack Little
2020 – Carson Taylor and Gavin Stone
2021 – Nick Nastrini and Ben Casparius
2022 – Nick Biddison and Sean McLain
Gavin Stone looks to be the one possible bright spot in that group.
Also on Tuesday, the Dodgers added four MiLB players to their 40-man roster: Diego Cartaya, Michael Busch, Andy Pages, and Jonny DeLuca.  Players not protected include Carlos Duran, José Ramos, and Hunter Feduccia.  In about three weeks, the Rule 5 Draft will determine if they will be playing for a chance at an ML roster spot for some other team, or back in MiLB with LAD.
Then it was time for the speculation for whether Cody Bellinger would be tendered or non-tendered.  As it turns out, Belli was not tendered.  It was not much of a surprise.  I think most publications and fans who were not thinking with their hearts succumbed and acknowledged that Belli would not be a LAD after 4:00 PM (PST) on Friday.  It was a tremendous fall for a 27 year old who was the NL MVP only 3 years ago.  Now he is a FA after three sub par years.  He will get another chance.
The Cubs and Blue Jays have jumped out front in the Belli "sweepstakes".  But there will be any number of teams who will check with Scott Boras.  It behooves Boras to not necessarily take the highest offer.  Belli needs a team that he can best showcase his talents in a bounce back year.  It will be interesting to see where he lands.
But that was not the only non-tender for LAD.  AF/BG decided that power hitting 3B/1B Edwin Ríos should also non-tendered.  His expected arbitration salary was $1.4MM.  When AF was asked about Ríos he indicated with Muncy who played both positions that Ríos did and with Outman also being LH hitting, there just was not a fit.  AF added that "Helping get into a spot where he can get more opportunity, I think that was really important to him at his age."  It sounds like there was a mutual understanding between all parties. Ríos will find a team willing to give him a chance for a ML job.  I think Miami makes sense for him.
The Dodgers picked up RHRP Jake Reed and non-tendered Luke Williams to finish off their day of roster manipulation.  They now have 35 men on the 40 man roster, with one more expected to be added…Clayton Kershaw.
Now that the dust has settled, and we have had a chance to digest these transactions, the team is not really that far away from what most figured their roster to be.  Most figured that Belli would not be tendered.  TA was a free agent and it was not a foregone conclusion that he would accept the QO.  It was also not unexpected that he would be offered a 3 year deal.  I think we learned about the appetite of AF/BG on giving 3 or more year deals for pitchers north of 30.
The Dodgers can replace TA, but most of the FA pitchers in the TA tier are estimated to get 3-4 year deals.  Does not sound like the Dodgers will bite here.  The anticipated 2 year deals are reserved for more of the questions and aged.
José Quintana
Zach Eflin
Ross Stripling
Michael Wacha
Corey Kluber
Mike Clevinger
Drew Smyly
Johnny Cueto
Michael Lorenzen
Or they can find another Andrew Heaney and TA off the waiver wires.  Apparently they can make All Star pitchers out of anyone.
There are only 7 starting pitchers on the 40 man, and two others will be at AAA and ready to be called. But 9 starting pitchers have not nearly been enough the last several years, and with only 1 pitcher in the rotation who did not go onto the IL, and only one pitcher to throw more than 130.1 IP, nine SP are not going to quite make it through the 162 game season.  So they are going to have to come from somewhere.
But that is really where the team is at.  They were looking for additional pitching anyway.
Belli non tendered was not a surprise for AF/BG so they apparently had a plan in place.  Based on Second Best Stan Kasten's remarks, it might be time to turn over some of these spots to the youth.  For CF, there are not a lot of options out there.  This looks like James Outman's job to lose.  Trayce Thompson and CT3 are available Plan Bs.
With Ríos no longer an option, Max Muncy and Miguel Vargas figure to share 3B.
The Dodgers did not have a SS, so there is no change in status.  We have gone over the possibilities.
The Dodgers started this Hot Stove League needing SP, SS, 3B, LF, and probably a CF  There is no difference now than before this trek began.  TA and Belli are no longer options.  But there will be others.  I have no idea whatsoever whether the Dodgers plan to spend or try to get under the CBT threshold and go with their youth.  I may throw trade possibilities out there, but I also recognize that the likelihood of any of them transpiring are extremely remote at best.
I know I will continue to throw out crazy ideas but we are going to need to wait for AF/BG to finish the roster construction without my help.  There figures to be multiple changes to the roster between now and ST.  It is just a little over two weeks before the Winter Meetings begin.  Who will be the first domino to fall?  In MLB?  For LAD?  It is going to be perhaps the wildest offseason for an AF team.  Buckle up, We have only been at this about a week.