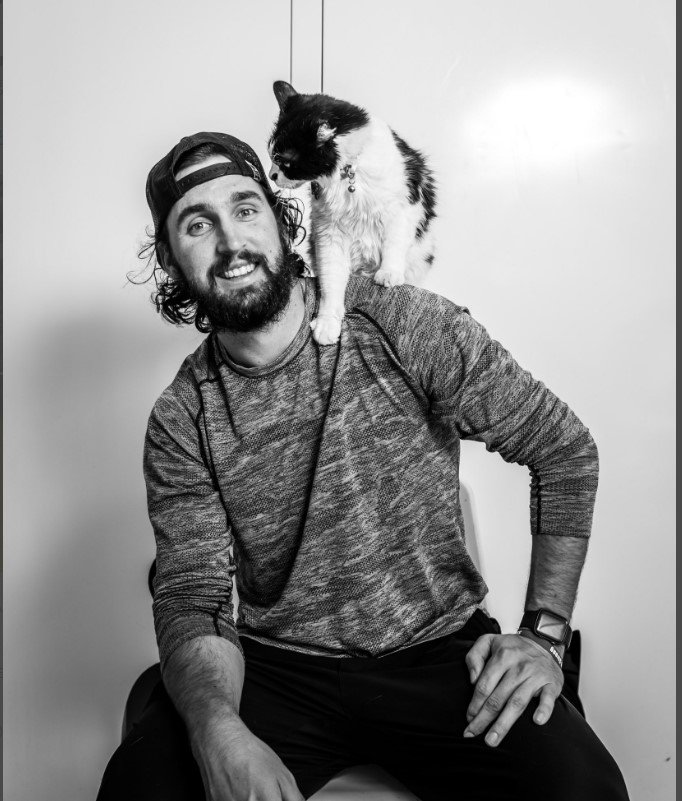 Right-hander Tony Gonsolin, now 28,  has become an an essential  part of a pitching staff that the Dodgers almost desperately need right now. His has been a long journey since his college days and his trek through MiLB that started back in 2016. His also has been a journey that many could not have predicted. That is, the 6'3"/205 lb native of Vacaville, California being an integral part of a MLB team's starting rotation.
As mentioned he was born in Vacaville, California and attended high school in Vacaville which is located roughly midway between Sacramento and San Francisco.
Following his graduation from high school Gonsolin made his way to Saint Mary's College in 2013 with a strong high school reference from the Vacaville High School Bulldogs. As a two-way high school player, he was 4-1 as a pitcher with two saves and posted a 2.60 ERA. In 29.2 innings pitched he gave up only 20 hits and struck out 33. His work on the mound included two complete games, one of them a shutout.
At the plate as an outfielder, he hit .370 with 30 hits, 19 runs batted in and 12 stolen bases. He was named to the All Monticello Empire League team and also named an Optimist Sacramento Area All-Star as well as garnering MVP honors for the South squad in the All-Star game.
Despite his success in three years of college ball as a two-way player and also success in the 2013 and 2014 summer collegiate leagues he was not drafted. Here's where his journey really continues with a determination that is one of those intangibles possessed by so many minor league players that turn the improbable into the possible.
That is the part of MiLB players that I most admire. Not the usual statistics that are used as a barometer to predict who will and who will not climb the ladder to MLB. I would be telling an untruth if I said I do not check those statistics regularly. However, what I enjoy the most is learning their personal stories intertwined among the data gathering. These are young men who do not have the world by the tail because they can hit, throw and catch  a baseball. They, in fact, have a tiger by the tail. Tony Gonsolin, defying probability, has reigned in that tiger.
Determined to have a baseball career, he raised his draft stock during his 2015 summer collegiate season with the Madison Mallards of the Northwoods League. Alec Dopp, reporting for the Mallards Public Relations Department, writes that Gonsolin was the first one to the ball park each day, often seven hours before game time. He was the first to hit the batting cages and the first of his teammates to partake in pre-batting practice cuts. He prepared Donnie Scott's batting practice equipment at home plate and he shagged balls in the outfield with child-like energy and intensity for his teammates.
To backtrack a bit, before his near Triple Crown season with the Madison Mallards during the summer of 2015 and before his time at St. Mary's College and his summer collegiate ball, as we might expect, there were other influences in his baseball life. The most important would be his mother who has been and continues to be his number one fan, supporter and confidant.
"He loves baseball and he's worked very hard to get where he's at," said Gonsolin's mother. "I've always taught him to be positive and I've tried to be a positive role model for him when things aren't going his way. If he had a bad day at the plate, we'll talk on the phone and I'll tell him to find the positive in it. I think it's worked for the most part." Can you imagine the conversations on those much more frequent good days now on the mound?
Secondly, at an early age he chose his favorite player and role model as to how the game should be played and how it leads to success. The California boy did not grow up a Dodger or Giant fan. He was a New York Yankee fan, and more specifically, a Derek Jeter fan. Now many of us kind of dislike or have disliked the Yankees for some time but we all saw what Derek Jeter brought to the game. So did Tony Gonsolin.
"Honestly, as a kid I was always a fan of the Yankees because I was a Jeter fan. I grew up wanting to play shortstop and be just like him. I didn't follow the Dodgers when I was growing up, but my favorite memory as a Dodger is winning the Low A championship and getting a ring with the Great Lakes Loons in 2016."
"I loved how he played and went about his business," said Gonsolin of Jeter. "He was definitely a hard worker. He didn't seem like one of the most talented people out there, but he just got it done and did things the right way. He carried himself well."
Simply willing himself to be a MLB player Gonsolin was selected by the Dodgers in the 9th round of the 2016 First-Year Player Draft.
Since debuting with the Ogden Raptors of the rookie level Pioneer League on June 30, 2016 Gonsolin has continued a steady climb through Great Lakes, Rancho Cucamonga and on to Tulsa during the 2018 season. During his first two seasons as a professional he pitched exclusively in relief but during the 2018 season with the Quakes and Drillers he made 26 appearances, all as a starter. In 9 starts with the Drillers he posted a 2.44 ERA and a 1.07 WHIP along with 49 strikeouts in 44.1 innings and 16 walks.
He was able to turn another corner in 2017 when he met former MLB pitcher Joel Peralta. Gonsolin was using a conventional two-seam circle changeup. From Peralta he learned how to grip the ball in a way that turned the pitch into a "split/change" type of pitch.
"He showed me a grip, and that kind of morphed into my own little split/change thing. I got a lot of reps with it in '17 — I tried to throw it a bunch — and there were definitely days where it was better than others. Then, in 2018, the feel kind of just clicked for me."
Tony Gonsolin was named the Dodgers Minor League Pitcher of the Year for 2018. Heading into his 2016 professional debut, how probable was it that he would be the system's Minor League pitcher of the Year two years later? In September he traveled to Dodger Stadium to receive his award along with shortstop Gavin Lux the Dodgers 2018 Minor League Player of the Year. It was his first trip to Dodger Stadium and one he wanted to repeat and has done so.
Gonsolin's year with the Oklahoma City Dodgers perhaps would not be a predictor of his MLB success. During the 2019 season in Oklahoma City his posted an ERA of 4.35 and a WHIP of 1.50 along with 50 strikeouts and 21 walks one 41.1 innings pitched.
He made his MLB debut with the Dodgers on June 26, 2019 and during the season over 40 innings his ERA was 2.93 with a 1.03 WHIP. He struck out 37 and walked 15.
It was during the 2019 season that Tony Gonsolin cemented his moniker as "Catman" and Saturday became "Caturday
Gonsolin began to wear cat shirts in spring training every Saturday, according to Oklahoma City Dodgers beat writer Brian Brown. Saturday, for Gonsolin, has become known as "Caturday."
"Every single Saturday is just a day to bring appreciation to cats," Gonsolin said, according to Brown. "It's very easy to rhyme 'cat' with 'sat,' so Caturday just flows easily. It's just a day to wear a shirt that has a cat on it."
Gonsolin had worn cat designs on his minor league cleats and wore them on a memorable day in Dodger history. That day was October 27, 2020 in the final game of World Series against the Tampa Bay Rays. His attire that day – LA on his hat, Dodgers on his Jersey and a cat on his cleats.
https://larrybrownsports.com/baseball/tony-gonsolin-cat-cleats/584772
Prior to the 2020 season Tony Gonsolin  was flying under the radar for many baseball pundits but not John Sickels. In January of 2020 Sickels posted  a list of players that were not included in his Top 100  and who he felt deserved consideration in fantasy leagues. Tony Gonsolin made that list.
Per John Sickles: Tony Gonsolin, RHP: Age 25; the Sam Hilliard of pitchers, in that he had a decent season in Triple-A, performed well in the majors (2.93, 37/15 in 40 innings, just 26 hits), is still rookie-eligible for 2020, but is not listed on most top prospect lists; mid-to-upper 90s fastball with killer splitter/change and solid curve give him unique arsenal.
Over the course of a shortened 2020 season he posted a 2.31 ERA and a 0.836 WHIP. Through 46.2 innings he struck out 46 and walked seven.
Gonsolin's innings were limited by injury in 2021 but over 55.2 innings his ERA was 3.23 along with a 1.34 WHIP. He struck out 65 and his walk rate increased as the gave up 34 free passes.
Brooks Baseball has charted 3,362 Tony Gonsolin pitches and compares his repertoire to that of other MLB pitchers.
Pitch Repertoire At-A-Glance
Tony Gonsolin has thrown 3,362 pitches that have been tracked by the PITCHf/x system between 2019 and 2022, including pitches thrown in the MLB Regular Season, the MLB Postseason and Spring Training. In 2022, he has relied primarily on his Fourseam Fastball (93mph), Splitter (84mph) and Slider (88mph), also mixing in a Curve (81mph).
In 2022, compared to other RHP:
His fourseam fastball is basically never swung at and missed compared to other pitchers' fourseamers, results in more flyballs compared to other pitchers' fourseamers and has essentially average velo. His splitter generates a very high amount of groundballs compared to other pitchers' splitters and has some natural sink to it. His slider is a real worm killer that generates an extreme number of groundballs compared to other pitchers' sliders, generates more whiffs/swing compared to other pitchers' sliders and is much harder than usual. His curve has primarily 12-6 movement, has a sharp downward bite and is slightly harder than usual.
The Catman is not purrfect but has made strong strides in becoming a Dodger regular as he continues to work on his game.
In the meantime, Dave Roberts continued to praise the pitcher.
"The credit goes to Tony," Roberts said. "When he gets on that mound, he believes he's the best person — he's the best person on the field — and that's important."
Tony Gonsolin is 4-0 with a 1.64 ERA, 1.03 WHIP and 30 Ks in 33 innings. pic.twitter.com/Cky75ZhsXl

— Lindsay Adams (@LAtweets22) May 17, 2022