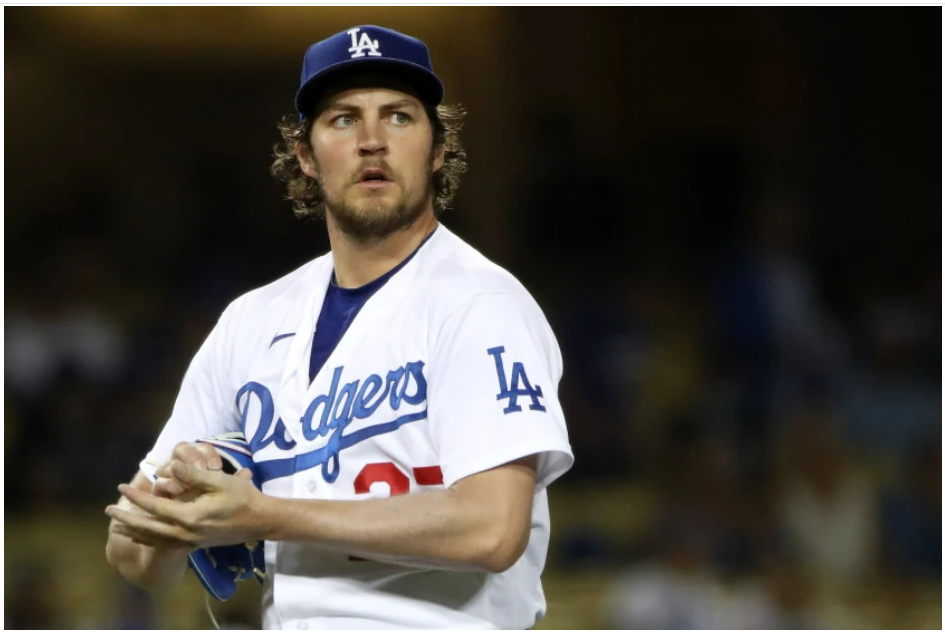 In a scathing indictment of Trevor Bauer, MLB has suspended Trevor Bauer for 324 games effective today.  This will take Bauer through the 2023 season, and in effect, negate the remainder of the Bauer contract with the Dodgers.
As expected, Bauer is going to appeal, and he believes he has a good chance to prevail.  Bauer's statement.
"In the strongest possible terms, I deny committing any violation of the league's domestic violence & sexual assault policy. I am appealing this action and expect to prevail. As we have throughout this process, my representatives & I respect the confidentiality of the proceedings."
The Dodgers also made a statement:
"Today we were informed that MLB has concluded its investigation into allegations that have been made against Trevor Bauer, and the Commissioner has issued his decision regarding the discipline. The Dodgers organization takes all allegations of this nature very seriously and does not condone or excuse any acts of domestic violence or sexual assault. We've cooperated fully with MLB's investigation since it began, and we fully support MLB's Joint Domestic Violence, Sexual Assault, and Child Abuse Policy, and the Commissioner's enforcement of the Policy. We understand that Trevor has the right to appeal the Commissioner's decision. Therefore, we will not comment further until the process is complete."
Admittedly, I am surprised about the suspension, and very surprised about the length.  I understand that the Commissioner has that right to suspend in any way he deems reasonable.  It will be interesting to learn how the MLBPA will interact with Bauer and his appeal?  To date, the MLBPA has not discouraged MLB from the administrative leaves.  Perhaps it was because he was paid, and now that he is suspended, they will support him.  All speculation at this point.
But it appears that the Trevor Bauer saga in LA, could very well be over.  If his appeal is not granted, I assume that Bauer could pitch in Japan or Korea so that he will not lose any more time, and then try to find a team for 2024, when he will be 33.
If the appeal does not go Bauer's way, the Dodgers AAV drops by $34MM for year, and will negate the stiffest of penalties they would otherwise incur.
While I NEVER wanted Trevor Bauer on the Dodgers, and I am not upset that he could be a former LAD, it is troubling for me that Bauer is being suspended for 2.5 years (.5 years paid) for something that did not meet the standard for criminal charges.  The Commissioner does not need criminal charges to suspend.  That is clear.  What part of MLB's Joint Domestic Violence, Sexual Assault, and Child Abuse Policy, did Bauer violate?  If Bauer's appeal is not granted, he will undoubtedly sue MLB.  Did Manfred consult with the other owners knowing that a huge lawsuit would be forthcoming?  Did he share any legal justification with the owners?  Did he consult with MLBPA? If Bauer loses his appeal and sues MLB, that has to be a financial litigation, because it is doubtful that Bauer will be able to pitch until the lawsuit is settled.  How quickly can this be litigated?  I think we need our legal experts to touch on this a bit.
I am sure we will learn some to the details at a later date, but for now, Trevor Bauer will remain on the restricted list with the Dodgers without pay, and will no longer be considered on the 40 man.