Recently Dodgerrick wrote an excellent post on his assessment on the current LAD roster and its potential lack of depth.  His initial conclusion was "I am not particularly sanguine about 2023". 
Badger wrote yesterday…"This will be a good team. Better than the Padres? Good enough to peak in October? I can't help but think – no.  They were "in" on a lot of high volume players. They got nobody. If they are serious about winning it all, it's my opinion they will need to make moves."
RC Dodger was more optimistic…"Despite the lower payroll this year, I am still optimistic about the roster. While it is not reasonable to expect the Dodgers to reach the win totals of the last two years, their roster is still comparable to 2022, and one of the best in baseball." 
Me?  I have often been described as a "Sunshine Pumping Pollyanna with rose colored glasses".  I can accept that.  But it sure seems that people forget that the Dodgers won 111 games last year.  IMO, the only irreplaceable player from 2022 is Trea Turner, and I acknowledge that his bat is going to be difficult to replace.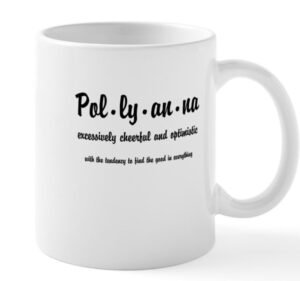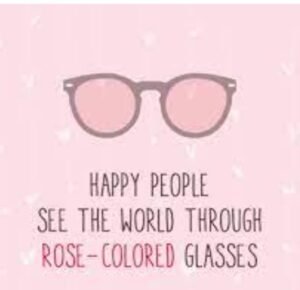 As I wrote early 2017, we all see things in a different prism.
In his post, Dodgerrick brought up a recent article in The Athletic.  It was an article providing a grade for every team for their offseason movement.  For the record, the publication gave the Dodgers a C-.  Fabian Ardaya, the Dodgers beat writer for The Athletic, wrote the following for the article. 
"This is more about what the Dodgers are losing than anything they've added. As Ben Clemens noted in FanGraphs earlier this month, no team lost more net year-over-year WAR from their roster than the Dodgers had at that point. They lost a $300 million shortstop for the second consecutive winter. They saw several key members of their 111-win roster in 2022 get guarantees of eight figures or more elsewhere. Part of this was in the hope they could duck underneath the luxury tax threshold and reset some of their penalties — but now, they're over that threshold. This front office has earned some benefit of the doubt, but they need some of their young prospects to step up to make this plan look like a win." 
It's true.  Per FanGraphs the Dodgers lost 14.1 fWAR, the most in MLB.  The Braves lost 6.1 fWAR, and the supposed favored Padres lost 2.1 fWAR.  Since the Dodgers won the Division by 22 games last year, can we extrapolate and ordain the Dodgers the NL West Division winner by 10 games?  Probably not.  The remainder in the NL West teams:
Rockies lost 2.1 fWAR
Giants lost 0.8 fWAR
Arizona gained 2.8 fWAR
Of the playoff contenders, the Mets have gained 8.0 fWAR, NYY lost 0.5 fWAR, and Houston lost 3.9 fWAR. What does any of this mean?  Not a thing as far as I am concerned.  I do not put a lot of stock in ZIPS or Steamer or any of the other prognosticator predictions.  I guess we do not need to play the season as it is clear by fWAR projections, NYM is going to run away from the crowd. I recognize that fWAR or bWAR projections are important to some.  Just not for me.  I am not saying I have more insight, and I do not have a super computer algorithm to support my beliefs.
It is really difficult to predict what rookies will do.  Remind me of those of you who predicted a 4.1 bWAR for 2B Brendan Donovan. Or a 2.7 bWAR for reliever Ryan Helsley.  He goes from a 4.56 ERA to a 1.25 ERA.  Closer to home, who here predicted Evan Phillips' dominance?
LAD unexpected improvements – Tyler Anderson climbed to a 4.3 bWAR from a 0.3 bWAR.  He went from a 4.81 ERA to a 2.57.  And Andrew Heaney who went from a 5.83 ERA and being cut from NYY before the playoffs, to a 3.10 ERA.  Those were not predicted, and yet they happened.
I agree with AF in predicting that the Dodgers were always going to come down from their 111 win season anyway.  He said recently:
"I think it's always safe to assume that you're going to take a step back from 111 wins."
But LAD win totals for the last four years has been:
2019 – 106 wins
2020 – On pace with 116 wins
2021 – 106 wins
2022 – 111 wins
In addition, they won 104 games in 2017.  The one year in the last six that they did not win 100+ games was 2018, and they made it to the WS only to lose to an exceptional Red Sox team that year.  The roster in 2017 was far different than the 2022 team.  Rosters change every year.  Players will get hurt.  Players will regress.  Players will have an unexpected great season.
FanGraphs Ben Clemens reminds us:
"The Yankees brought everyone back from 1998 to 1999 except David Wells, whom they traded for Roger Clemens, and they still got 16 games worse. It's just nearly impossible to win that many games two years in a row."
As a reminder, NYY won the WS in 1999 even with the 16 games lost from their 1998 total.
AF further stated:
"I think we're going to be a really good team that has very, very legitimate championship odds."
With what the Dodgers have done the last six years, that certainly appears to have merit.
Dodgerrick gave us a list of the Dodgers lost:  Trea Turner, Justin Turner, Cody Bellinger, Tyler Anderson, Andrew Heaney, Chris Martin, Tommy Kahnle, Craig Kimbrel, Joey Gallo, David Price, Hanser Alberto, Danny Duffy, Jimmy Nelson, Kevin Pillar and Edwin Rios.
Let's just forget about Kahnle (12.2 IP), Kimbrel (did not even make the playoff roster), Joey Gallo (1 AB in the postseason), David Price, Hanser Alberto, Danny Duffy, Jimmy Nelson, Kevin Pillar, and Edwin Rios.  Other than Kahnle, they had nothing to do with the disaster in the NLDS.
Trea Turner will definitely be a significant loss.  He cannot be replaced by a single individual.  Is he worth $300MM?  The Phillies think so.  Turner wanted East Coast anyway, so it is highly doubtful that the Dodgers ever had a shot.  The Padres lost out on Turner and Aaron Judge even though they made larger offers.  So the Padres were not going to be outbid for Xander Bogaerts, and since they were in excess of $100MM more than what Boston (the only other team involved) offered. Bogaerts signed with San Diego.
The final offer, as reported by Alex Speier and Peter Abraham at the Boston Globe, was six years and "roughly" $162 million, or $27 million per season. Beyond reasonable for a player entering his age-31 season who may not play shortstop for much longer – in a vacuum. 
Source –  https://985thesportshub.com/listicle/red-sox-bogaerts-offer-xander-padres-contract/
Dansby Swanson's wife is on Chicago's Women's Professional Soccer League team (Chicago Red Stars), and the Cubs offered $177MM for 7 years.  The Dodgers preferred Lux at less than $1MM.  If Lux needs to move back to 2B, there is always Amed Rosario for next year, or a trade.  The Brewers may be more willing to trade Adames next winter with Burnes, Woodruff, and Adames all becoming FA after 2024.  And what if the Lux experiment works out?  I think some are giving up way too early on him.
JT was regressing.  He did have an outstanding 3 months, but his power numbers were way down.  He really regressed in the post season.  He was 2-13 with 0 RBIs.  He was 0-5 WRISP.
JT started 66 games at 3B, and was DH for 61 games.  JT is not expected to play anywhere defensively other than 1B for Boston, and that was not going to happen with LAD.  JD Martinez should be able to capably replace JT's bat.  I am sure it really came down to who the Dodgers believed would be the better DH; JT or JDM.  They chose JDM.  Obviously some disagree, and AF is not perfect in his decisions.  We will have to wait to see how it turns out.
JT was a great clubhouse presence, but with the Dodgers makeup, just how important was that?  The Dodgers clubhouse was not in chaos.  The Dodgers have multiple other veterans who are more than capable of stepping up. His presence in the clubhouse did not help in the NLDS.  It really was time for JT to move on.  JT will be missed by both the Dodgers and the LA community. The Dodgers will survive, and JT is not abandoning the LA community.
Chris Martin will be missed.  He pitched 2.0 innings in the NLDS allowing no runs on 3 hits.  But the Dodgers have been able to build a solid if not excellent bullpen for the last several years.  Martin was a deadline pickup, and I suspect that the Dodgers can pick up another reliever if necessary next summer.  Maybe even Chris Martin, as Boston is expected to be a seller at the deadline.
I also believe the pitching gurus can "fix" Shelby Miller who was close last year.  What if he turns into another Evan Phillips?  Victor Gonzalez will also be back this year.  The Dodgers will have plenty of pitchers ready to assume Martin's spot on the roster.
Cody Bellinger?  How will they replace the 550 plate appearances of 78 OPS+ they got from Cody Bellinger last year?  For the last three years, in 1,143 PA, Bellinger has put up a scintillating .203/.272/.376/.648 slash line.  Can the Dodgers replace that?  I am betting that a platoon of Trayce Thompson and James Outman can improve on that, and probably significantly.  I am hoping that Belli can make a new start in Chicago, but it is doubtful that he could have done so in LA.  If I were in charge, Outman would start in CF.
Do we really need to bring up Joey Gallo? FanGraphs considers it a loss.  I will take CT3 over Gallo.  CT3 since 2017.
2017 – 123 OPS+, 4.4 bWAR
2018 – 110 OPS+, 4.3 bWAR
2019 – 107 OPS+, 1.5 bWAR
2020 – 127 OPS+, 1.9 bWAR (for 60 of 162 games)
2021 – 107 OPS+, 2.6 bWAR
2022 – 86 OPS+, 0.5 bWAR
CT3 is hardly over the hill at 32.  He was injured most of last year, and has had all Winter to build back up.  I am going on record saying that 2022 was an anomaly and not a trend.  I think he at least reaches his 2021 production.
Hanser Alberto or Miguel Rojas?  I am going with Rojas.
Max Muncy – Going back to 3B.  He started 80 games at 3B last year.  He earned positive defensive for DRS, and a -2 OAA.  He undoubtedly benefitted with the shift, but his elbow should be fully healed and his throws across the diamond should be more than enough.
Muncy has gone on record saying that his two down years are due to his inability to work out during the offseason (2020 and 2022).
2018 – 161 OPS+, 4.3 bWAR
2019 – 132 OPS+, 5.3 bWAR
2020 – 95 OPS+, 0.5 bWAR (for 60 of 162 games)
2021 – 135 OPS+, 4.9 bWAR
2022 – 96 OPS+, 2.7 bWAR
Muncy at 32 is also hardly over the hill.  Muncy is fully healthy going into the 2023 campaign.  I believe him when he says that his two down years were due to his inability to train in the offseason.  2020 because of the pandemic, and 2022 because of his elbow.  Just like with CT3, I think Max at least duplicates his 2021 production.
Tyler Anderson and Andrew Heaney – I already conceded that both pitchers had tremendous comeback seasons.  Perhaps the comeback can be traced to the pitching triumvirate of pitching coach Mark Prior, assistant pitching coach Connor McGuiness, and bullpen coach Josh Bard.  Dodgers pitchers in the last three years have posted the three best adjusted ERA+ and the three lowest on-base percentages allowed by a National League or American League team in the live ball era (since 1920).  That is pretty impressive.
Who is to say that the pitching gurus cannot resurrect the careers of Noah Syndergaard, and Dustin May?  Syndergaard has a better resume than either TA or Heaney had before they signed. I can still hear all the gnashing of teeth about AF's incompetence for signing Tyler Anderson and Andrew Heaney last year.  Now many of those same people are upset because they are not replacing either pitcher.   And yet that same possibility is not afforded to Noah Syndergaard.
I am not projecting that Thor or May will become CY candidates.  But there is nothing to say that they can't pitch better than TA or Heaney, especially Heaney, who pitched a total of 72.2 innings.  If IP is the barometer for losses, TA and Heaney combined for 250 IP.  I think May and Syndergaard will put up those IP.
An example as to why I do not like projections.  Andrew Heaney projected fWAR 2.3, Tyler Anderson projected fWAR 1.9, Dustin May and Noah Syndergaard each with projected fWAR of 1.8.  Andrew Heaney is projected to be the best pitcher of the four?  I am not buying it.  But for those who do, May (118) and Thor (157) do indeed project more than 250 IP combined.  The potential IP loss?  Poof, it is gone.  That is if you believe in those projections.
The 2023 bench is probably going to Austin Barnes, Trayce Thompson, Miguel Rojas, and one of Jason Heyward, Bradley Zimmer, Steven Duggar, or Michael Busch.  Then again, maybe the Dodgers swing a deal for a legit veteran MLB CF (or LF).  Regardless, that bench is better than last year's.  Opening day roster in 2022 included Barnes, Alberto, and Edwin Ríos.  Once they increased the non-pitcher roster to 13, it included Kevin Pillar, Eddy Alvarez, Jake Lamb, Zach McKinstry, Trayce Thompson, and/or Joey Gallo.
The Dodgers are continually rated with a top farm system, and yet during the AF era, they have only inserted Gavin Lux and Will Smith into the lineup.  The Dodgers are going to need Miguel Vargas and James Outman to step up this year.  I totally acknowledge and accept that.  I think they will. Maybe they prove me wrong, but then again, I am a Sunshine Pumping Pollyanna with rose colored glasses.  Not to mention the rookie pitching of Ryan Pepiot, Michael Grove, Bobby Miller, and Gavin Stone.
Yes, the Dodgers are going to miss Trea Turner.  Chris Martin is replaceable.  JDM can replace JT.  But please do not tell me the Dodgers are going to go south because of the loss of Cody Bellinger.  I do not care how good he is considered defensively.  It is not nearly enough to make up for that bat.
As I mentioned at the top, many of the naysayers seem to not take into account that the Dodgers won 111 games last year, and exceeded 100 wins in four of the last five full seasons.  In the one short season, they were playing at a 116 win pace.  Do you think that team could have gone 53-49 for the final 102 games?  They are all of a sudden going to slide into oblivion because of the loss of Trea Turner, JT, TA, Andrew Heaney?  I am not buying that.
I agree with Bear that the Dodgers were just not mentally focused on the playoffs, and the layoff had something to do with that lack of focus. They lost 3 out of their last 4 games in the regular season.  They waltzed into the playoffs.  They were off 6 days before the NLDS.  Did they get complacent?  Perhaps.  Not going with the blame game here.   But they did not have the same intensity.  For 2022, the Dodgers batted .272/.365/.459/.824 WRISP, best in MLB in BA, OBP, and OPS, and 2nd only to Atlanta in SLG.  For the NLDS they batted .147/.262/.235/.497 with WRISP.  They were 3-8 in Game 1, and 2-26 in the final 3 games.  That is why they lost.
BTW, none of the 4 bye teams did well in their respective Division Series.  Houston and NYY did win in the AL, but it was not easy.
I think the Dodgers will be better prepared this year.  They will be playing with a chip on their shoulder.  They just need to get into the playoffs.
Let's assume that the Dodgers cannot make up for any of the lost 14.1 fWAR.  Suppose that translates into a 97 win season.  That gets the Dodgers into the playoffs.  Let's drop down to 95 wins. 93 wins. That still gets the Dodgers into the playoffs.  And as we know, just get into the playoffs and get hot.  That is the recipe for a WS champion…right?  So we have been told.