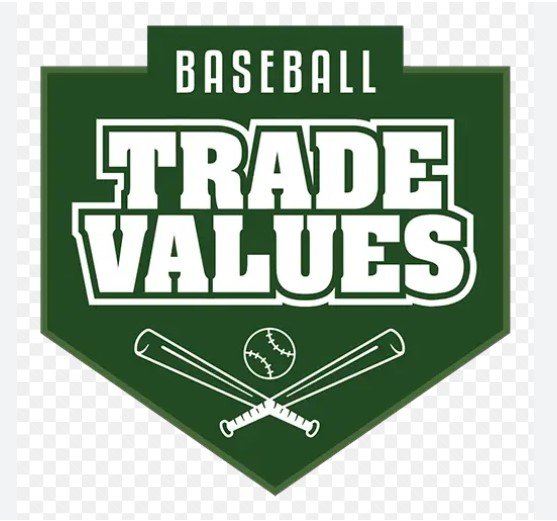 It has been 2 weeks since the trade deadline came and went, and there has been a shakeup in the power rankings. Some of the changes are due to players added or lost, and also how the teams have come out and played.
I started this post on Monday, but decided to hold it a bit longer.  In the interim, Houston Mitchell (LA Times) came out with a very similar column, except he was far more articulate.  Then again he gets paid to write, and I have to pay for the privilege.
AL West
Texas and Houston figure to battle it out for the AL West throughout the remainder of the season, and each made moves to bolster their position. Seattle and LAA believed they were in the battle for a Wild Card.
Texas acquired:
LHRP Aroldis Chapman
RHSP Max Scherzer
LHSP Jordan Montgomery
RHRP Chris Stratton
C Austin Hedges
Cost – #3, #11, and #14 prospects, 25 year old LHSP (Cole Ragans), DSL Prospect
Houston acquired:
RHRP Kendall Graveman
RHSP Justin Verlander
Cost – #1, #4, and #5 prospects
It will be fun to watch the fan reaction after at least one of the two teams is eliminated from the playoffs.  You can bet that the fans of their respective teams will blame the front office for their failure to get to the WS. If you had asked those fans they would have told the baseball decision makers not to make the trades.  Of course knowing the results makes these fans prescient. The only player acquired that has any contract after 2023 is Justin Verlander.  All others are rentals.
LAA acquired:
Eduardo Escobar
Mike Moustakas
Lucas Giolito
Reynaldo Lopez
Randal Grichuk
CJ Cron
Dominic Leone
Cost – #2, #3, #8, #9, #28 prospects, and other unranked prospects. Their #2 and #3 were actually their top 2 prospects, because C Logan O'Hoppe (#1) would have been on the ML roster all season if not for surgery for a torn labrum.
What a disaster this will turn out to be.  It is one thing to think that the team is close enough not to trade Shohei Ohtani, and it is another to believe that the team was ready to bolt past Seattle, Houston, and Texas, trade 4 top 10 prospects and others for questionable difference making rentals.
Seattle did what they did last year.  They traded their closer (Paul Sewald) to Arizona for the DBacks, #19, #29 prospects, and MLB utility infielder Josh Rojas.  They also traded AJ Pollock for a utility player.  The M's chose to not follow the LAA lead and not acquire middling rentals for a dwindling prospect pool after last year's all in deals (especially for Luis Castillo).
AL East
The AL East is by far the most competitive of the divisions, and all five figured they had a chance to make the playoffs.
Toronto acquired:
LHRP Génesis Cabrera
RHRP Jordan Hicks
SS Paul DeJong
Cost – #7 prospects, and multiple unranked prospects
Baltimore acquired:
RHRP Shintaro Fujinami
RHSP Jack Flaherty
Cost – #16 and #18 prospects, and unranked LHP
Tampa Bay acquired:
RHSP Aaron Civale for their #4 prospect (top 100), Kyle Manzardo.
NYY acquired:
RHRP Keynan Middleton for #29 prospect.
Boston acquired:
3B Luis Urías for unranked pitching prospect
The AL Central was filled with sellers.
The NL East and NL West had the most NL transactions of projected impact, discounting the selloff from NYM.
NL East
Atlanta acquired:
RHRP Pierce Johnson
INF Nicky Lopez
LHRP Brad Hand
Cost – #10 and #26 prospects, RHRP Taylor Hearn and unranked prospect
Philadelphia acquired:
RHSP Michael Lorenzen for their #5 prospect.
Miami acquired:
RHRP David Robertson
1B/DH Josh Bell
3B Jake Burger
RHRP Jorge López
LHP Ryan Weathers
Cost – #4, #11, #18, #21, and #22 prospects, Jean Segura, Garrett Cooper, and Dylan Floro
NL Central
Milwaukee acquired:
1B/DH Carlos Santana
OF Mark Canha
LHRP Andrew Chafin
Cost – #30 prospect, unranked prospect, and RHRP Peter Strzelecki
Cubs acquired:
3B Jeimer Candelario for the Cubs #14 and #16 prospect.
Reds acquired:
LHRP Sam Moll for their #28 prospect and International cap space
NL West
San Diego acquired:
LHSP Rich Hill
1B/DH Ji-Man Choi
RHRP Scott Barlow
1B/RF Garrett Cooper
25 Year Old RHP Prospect, Sean Reynolds (#24)
Cost – #10 and #16 prospect, LHP Ryan Weathers, and 2 unranked prospects
Arizona acquired:
RHRP Paul Sewald
Utility Jace Peterson
OF Tommy Pham
RHRP Peter Strzelecki
Cost – #19 and #29 prospect, DSL prospect, Josh Rojas, Andrew Chafin
San Francisco acquired OF AJ Pollock for utility player Mark Mathias.
Dodgers acquired:
Utility INF/OF Kiké Hernández
SS/2B Amed Rosario
RHSP Lance Lynn
RHRP Joe Kelly
LHP Ryan Yarbrough
Cost – #9 prospect (RHP Nick Nastrini), 3 unranked RHRP prospects (Nick Robertson, Justin Hagenman, and Jordan Leasure), Trayce Thompson, and Noah Syndergaard.
Below is the records for each team, within their respective leagues, since the trade deadline.  The Dodgers and Texas have jumped out with good records and have padded their leads in their respective divisions.
National League:
LAD – 13-1
Atlanta – 10-5
Milwaukee – 8-5
CHC – 8-5
Washington – 8-5
Philadelphia – 8-6
St. Louis – 7-6
Pittsburgh – 7-8
Miami – 6-8
San Francisco – 6-7
San Diego – 5-8
NYM – 4-10
Colorado – 4-10
Cincinnati – 3-10
Arizona – 3-10
American League:
Texas – 12-2
Seattle – 9-4
Baltimore – 9-5
Houston – 9-5
Minnesota – 9-5
Toronto – 8-6
Tampa Bay – 7-6
Boston – 7-6
Kansas City – 7-7
Detroit – 6-7
CWS – 5-8
Cleveland 5-8
NYY – 5-9
Oakland – 3-10
LAA – 3-11
The trades the Dodgers made are proving to be positive.  And the trade that wasn't (Eduardo Rodriguez) may turn out to be the best of all the transactions/no-transactions for the Dodgers.  While I was three years too early, STB was right on time with the trade for Lance Lynn.
The Dodgers look to be peaking at the right time. This was supposed to be a transition year, and yet they are on pace for a 98 win season.  They should be able to maintain a non-stressful competitive nature over the final 44 games and make determinations as to who will be playoff caliber players.  While they cannot possibly maintain a 12-1 record for the rest of the season, they now have enough of a lead to march optimistically to the playoffs.
I believe they have learned a valuable lesson from last year.  I have a different take than Bear.  I do not believe it was the layoff that hurt the Dodgers.  I believe it was the overconfidence in playing a team in the NLDS that they crushed during the regular season.  The Dodgers won the first game, and then fell off the proverbial cliff in the next three games.
LAD had to feel like NYM did in the 1988 NLCS or Oakland in the 1988 WS.  Like in 1988, the sum of the parts of this 2023 team just might be better than the individual stars of other teams.
The Dodgers will only need three starting pitchers in the NLDS, and that figures to be Clayton Kershaw, Julio Urías, and either Tony Gonsolin or Bobby Miller.  Ryan Yarbrough will be available to piggyback with one of them, if necessary.  That will get figured out over the next 44 games.  A multitude of rookie pitchers will get looks between now and October 1 to determine if they should be considered in some role.
Emmet Sheehan and Michael Grove have both had success in relief roles this year.   Then again, how many multiple innings relievers will they need?  This is where the MLB experience each of the rookies have achieved is going to prove beneficial.
BTW, if you were underwhelmed with the trades, you do not need to be protected from being called a certified moron on this site.  Just remember the person who thinks this way is the same one who continually tried to tell everyone that Walker Buehler's decrease in velo last year was by design, and that he did not have an arm issue. If you disagreed, you were a moron.  Remember two LA Times Staff Writers were more than underwhelmed.  Bill Plaschke and Dylan Hernandez went further and said that AF and the Dodgers swung and missed, all because they could not convince CWS or Pittsburgh to trade Dylan Cease or Mitch Keller respectively.  Missing on Eduardo Rodriguez may turn out to be a blessing.
When you have opinions, sometimes they turn out to be correct.  Sometimes they do not.  No need for name calling.
I hope Kiké Hernández, Amed Rosario, Lance Lynn, and Ryan Yarbrough continue to excel, but there is certainly no guarantee that they will.  Just enjoy the ride.
I am going to enjoy the next 44 games and see how the TEAM develops, especially the young pitchers.  I fully expect LAD to win the NL West and get the bye.
Go Blue
08-15-2023 MiLB Game Summary Report
Salt Lake City Bees (LAA) 8 – OKC Dodgers 6
David Freitas hit a grand slam in the first inning giving OKC a 4-0 lead.  Mike Montgomery gave up 7 runs in his 5 innings.  The hitting star (other than Freitas) was Miguel Vargas who had a four hit night.
Key Performances:
Miguel Vargas – 4-5, 1 run, double (7)
Michael Busch – 2-3, 2 BB, 1 run, 1 RBI
Drew Avans – 2-5, 2 runs, 1 RBI, double (22)
David Freitas – 1-5, 4 RBI, HR (4)
Tulsa Drillers 7 – Frisco Roughriders (Texas) 2
Nick Frasso allowed 1 run on 4 hits in his 5.0 IP.  The only run he allowed was a lead off HR to Jax Biggers.  Frasso had 2 BB and 5 K.  The offense scored 7 runs on 10 hits.
Key Performers:
Jorbit Vivas – 2-4, 1 BB, 2 runs, 1 RBI, double (23), triple (2)
Yusniel Diaz – 2-3, 1 BB, 2 runs, 3 RBI, double (16)
Imanol Vargas – 2-4, 1 BB, 2 RBI, double (23)
Josh Stowers – 2-4, double (8)
Lansing Lugnuts (A's) 6 – Great Lakes Loons 5
Great Lakes jumped out to a 3-0 lead in the 1st on a 3 run double by Kenneth Bettencourt.  It was Bettencourt's first double with Great Lakes.
Maddux Bruns gave up 4 in his 5.0 innings of work.  He allowed 4 hits, 1 BB, 2 HBP, and 4 K.  He allowed a 2-run HR in this final inning (5th).
Key Performers:
Alex Freeland – 2-4, 1 BB, 1 run
Griffin Lockwood-Powell – 2-4, 1 run, 1 RBI, double (18)
Double – Chris Newell (9)
Rancho Cucamonga Quakes 5 – Visalia Rawhide (DBacks) 2
The Quakes put up 5 runs in the first two innings and then 5 Quakes pitchers held the Rawhide to a pair of runs.
Key Performers:
Thayron Liranzo – 3-4, 2 runs, 3 RBI, 2 doubles (16), HR (20)
Luis Rodriguez – 2-4, 1 RBI