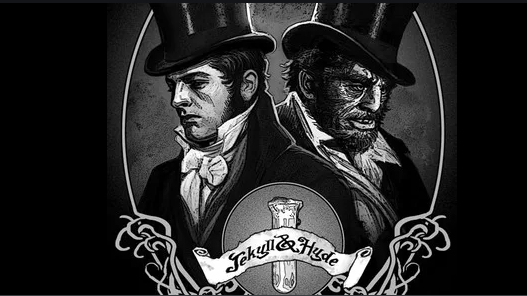 Yesterday I read a comment, "Are the Phillies really this good?"  Maybe a more appropriate question is, "Are the Dodgers really this bad?"
Well I can hear both arguments clearly right about now.  The gloom and doomers are telling us all that they told us so.  The pitching is a mirage.  They were throwing against some very poor offenses…Cincinnati, Cubs, Pittsburgh, Arizona, Detroit.  The best offense that the team has faced, the Philadelphia Phillies, has just destroyed both the starting pitching and relievers.    After last night, the clean up hitter was batting .146/.339/.292/.631.  The 2018 AL MVP is batting .246/.336/.426/.762, while the 2019 NL MVP is batting .200/.262/.408/.670.  The team is down to two starting pitchers, two relievers, and a MiLB callup.
While the don't worry be happy crowd is going to remind us that the Dodgers are still in 1st place (albeit tied), and are still on pace for a 101-win season.  All true.  Last year after the May 14 game, the Dodgers were 21-17 and in 3rd place 2 games behind SFG and .5 GB San Diego.  They were on a pace to win 90 games and ended up winning 106.  So see, they are much better this year.  Just ignore the last 4 games and 5 out of the last 6.  They mean nothing.  Just a blip in the road.  No, this team is really the one that played Cincinnati and Chicago Cubs.  And besides, the pitchers do not have to face Bryce Harper today.
In reality, the answer is always somewhere in between.  In the beginning of the season, everybody talked about the shakiness of the starting rotation.  Walker Buehler and Julio Urias were the top two, and could rival any teams top two.  Two oft injured LHP in Clayton Kershaw and Andrew Heaney.  And a reliever still trying to become that mainstay in the rotation, Tony Gonsolin.  Then of course the proverbial outstanding depth of Tyler Anderson, Mitch White, and David Price.  All of this with a very shortened ST.
The team lost Andrew Heaney April 20 due to shoulder discomfort.  Tyler Anderson needed to come in and replace Heaney in the rotation.  That left a void in the multi-inning mid reliever.  Step up Mitch White and David Price.  Nope, both on the COVID IL.  White last pitched April 23, and Price April 22.
All signals were positive for a while, but then the team landed in Pittsburgh.  And the strings startled to unravel.  Gonsolin pitched a tightrope act in Game 1.  Constantly pitching in traffic and high stress innings, he got through 5.0 scoreless innings but after 84 pitches.  The bullpen imploded and the Dodgers lost to a soft tossing lefty, Jose Quintana.
The team looked to be back on track for Game 2, but then they needed to summon Ryan Pepiot from OKC to start Wednesday.  Ryan put on his best Tony Gonsolin face and got through 3.0 innings unscored on, but threw 77 pitches.  The bullpen was exposed again and the Dodgers lost.
Good, that trip is over.  Back to LA where they very rarely lose, and they get their top 3 starters to go against the Phillies.  Stay close and jump on the Phillies relievers.  A script made for this team.  What happened?
Tyler Anderson – 6.0 IP, 7 runs, 2 HR
Walker Buehler – 5.0 IP, 5 runs, 1 HR
Julio Urias – 6.0 IP, 8 runs, 4 HR
Going back to look at the 4 straight losses, Dodger pitching has given up 34 runs. 20 runs for the 4 starting pitchers (including Ryan Pepiot on Sunday) in 20 innings, and 14 runs scored against the LAD bullpen in 17 innings.  Is that an aberration, or was the domination against some extremely poor offenses the aberration?
Daniel Hudson lost back-to-back games (Wednesday and Thursday), and Brusdar Graterol got beat on Friday.  The Dodgers offense could not manage to come back and take the starter off the hook like they did on Thursday and Friday, so it was all on Urias on Saturday.
The Phillies relievers have been severely chastised again this year.  And yet they have been better than the Dodgers quickly evaporating bullpen.
Blake Treinen gone until at least the AS break.  VGon out for the season.  White and Price still out. Brusdar Graterol throws hard, but the ML is not a circus midway where you impress everyone with how hard you throw.  It needs to get batters out.  He throws 100+, but the pitch does not move like Josh Hader's.  Daniel Hudson is not pitching anything resembling the Nationals WS championship closer.  The two most effective relievers were Evan Phillips and Alex Vesia until they faced Philadelphia. Let me think… Kahnle or Knebel?  BTW, I do think Kahnle will be good come late spring and summer.  We just need to be patient.
The three best relievers in the Philly series thus far are MiLB relievers, Yency Almonte, Garrett Cleavinger, and Reyes Moronta.
I was on the short list of those who wanted AF to re-sign KJ.  The always hate KJ crowd will point to Craig Kimbrel's ERA of 1.04 and compare it to KJ's 2.63 and strut around because that is how they look at assessing relief pitchers, by ERA.  Look at the peripherals and the picture looks a little different.  Kimbrel 1.154 WHIP, 2.08 FIP, 9 K vs 3 BB in 8.2 innings.  KJ has a 0.659 WHIP, a 1.00 FIP, 19 K vs 3 BB in 13.2 IP.  Nothing wrong with Kimbrel.  He has pitched very well, just not as good as KJ.
I am not worried about Tyler Anderson.  He is who he is, a #6 SP, who should not be starting.  Philly had a great game plan on him.  Attack his fastball before he uses his soft stuff in a pitchers count.  He will have good game, very good games, and stinkers like Thursday.  But the top two???
Walker Buehler is not the same pitcher that pitched a complete game shutout against one of the worst hitting teams in the NL.  Since then he has started three games and pitched 17.0 innings.  He has a 3.18 ERA, 1.35 WHIP, 14 K, and 4 BB.  He threw 92, 98, and 92 pitches in those 3 games.  But I think this somewhat regression has been coming.  His rising 100+ MPH fastball is nowhere to be seen this year.  He is relying on his secondary pitches much more.  The concerned fan that resides in me asks…isn't he a bit too young to become a finesse pitcher?  His strikeouts are below 1.0 per inning. That has never happened.
Julio Urias has been slapped around the last two games.  Urias has never allowed more than 2 HRs in any game.  Last night he surrendered 4 in 6.0 IP.  In all of 2020, he allowed 5.
I hope the sunshine pumpers are right and Tony Gonsolin will become that solid #3.  Does anyone really expect Clayton Kershaw and Andrew Heaney to return to be the same pitchers, and last through the season.  I know Clayton said he expects to be back after 15 games.  Hopefully he will.  However, I am sorry, but joint inflammation is a chronic injury, and one that does not bode well for a pitcher with back problems.  He has had one epidural, but they do not always last.  I know I have had multiples in multiple joints.
Now the Dodgers get to face the Ace of the Phillies and they are starting a AA pitcher who has 16 innings this year, and 139 professional IP.  So what will probably happen today is that the Dodgers will score 20 runs on 20+ hits, and Michael Grove will pitch 5.0 shutout innings and the bullpen will be brilliant.  Belli will go 6-6 with 2 HRs, 2 doubles, a triple, and a single.  Max Muncy will hit 3 HRs.  Mookie Betts will get on base 7 times, and the ostrich crowd will claim all is good and the Dodgers are back to winning 120 games this season.
The glass half empty crowd will look at the non-depth of the LAD pitching, recalling a AAAA LHRP to replace Kershaw, and dropping down to AA to get a pitcher to start a game against the Phillies.  They are going to need two bullpen games on Tuesday hoping that the bullpen will be spared by Gonsolin on Monday.  Anderson has to go Wednesday against the DBacks.  He does not need to see Philly again this year.  Then of course, Buehler and Urias get to face the team that spanked them in LA this weekend, next weekend in Philly and hope that some pitcher will emerge to pitch Sunday.
One more for the glass half empty group.  I mentioned after the Jose Quintana game that Ranger Suarez is just like Quintana, and as a soft tossing breaking ball LHP, has a chance to dominate the Dodgers as did Quintana.  For the most part he did.  ML teams are not oblivious to the kryptonite for LAD, soft tossing LHP.  Jose Quintana is going to get moved in July.  That was always the reason for Pittsburgh signing him.  Do not be surprised if the Giants find a way to trade for Quintana.